Fresh peaches are one of the many reasons I love summer!
Peach Margaritas
Don't miss one delicious recipe and get my FREE e-cookbook click here!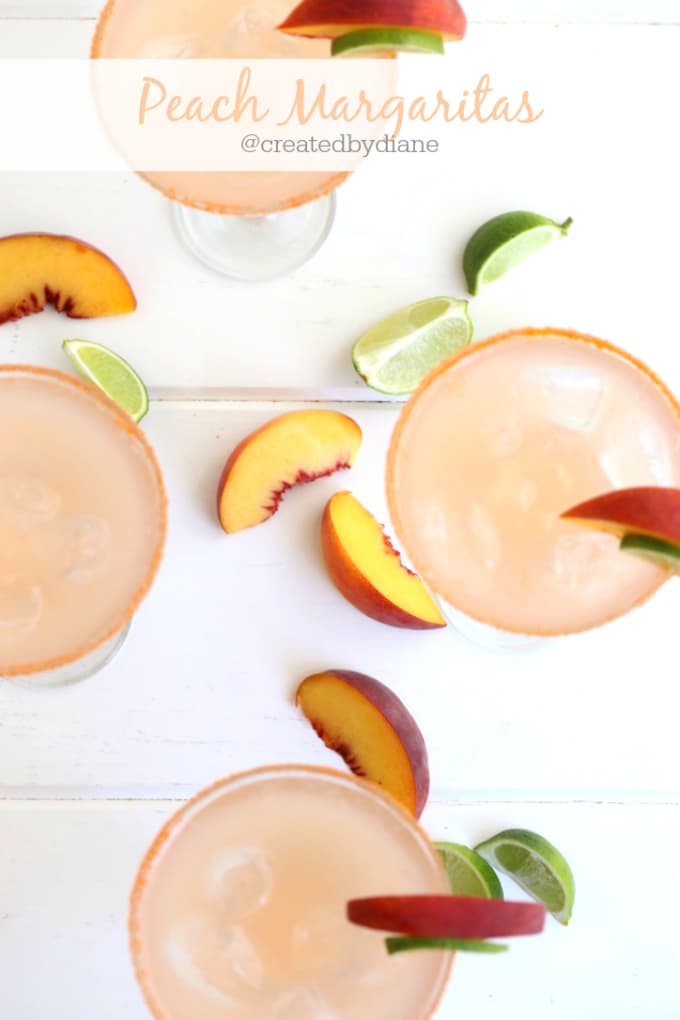 Summer isn't summer without peaches and icy cold margaritas!
Not only are these peach margaritas so pretty, they are insanely good.
I typically love a salted rim but on these…
I rimmed the edges of the glasses with orange sugar sprinkles and let me tell you sprinkles are definitely the way to go with all the peachy yumminess going on!
The sweet and tangy (peach and lime) combo is irresistible and a true summertime drink.
Garnish these drinks with slices of fresh peaches and limes when peaches are ripe they are fantastic.
No matter what glasses you use to serve these in you can rim and garnish and they'll look so pretty. Pretty peachy drinks are my favorite!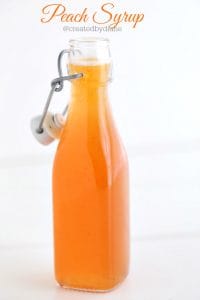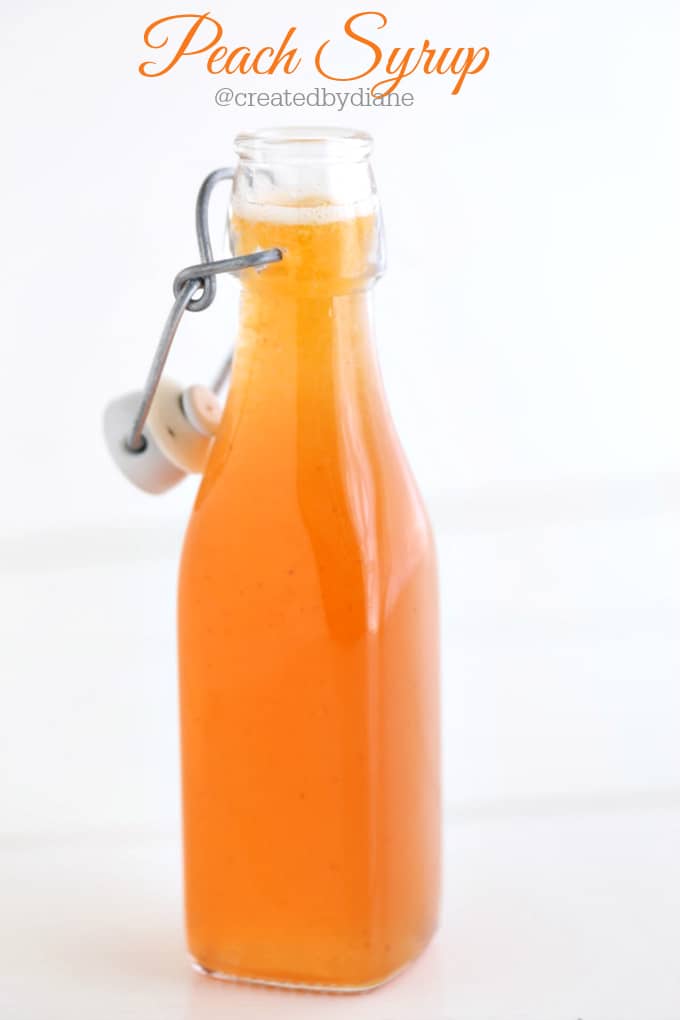 Hop on over to my post on PEACH SYRUP it's so delicious and easy, if you can boil water you can make amazing flavored syrups.
You can also purchase peach syrup Torani's peach syrup is made with natural flavors and is what I use when I'm not making fresh syrup. But really the fresh syrup is fantastic!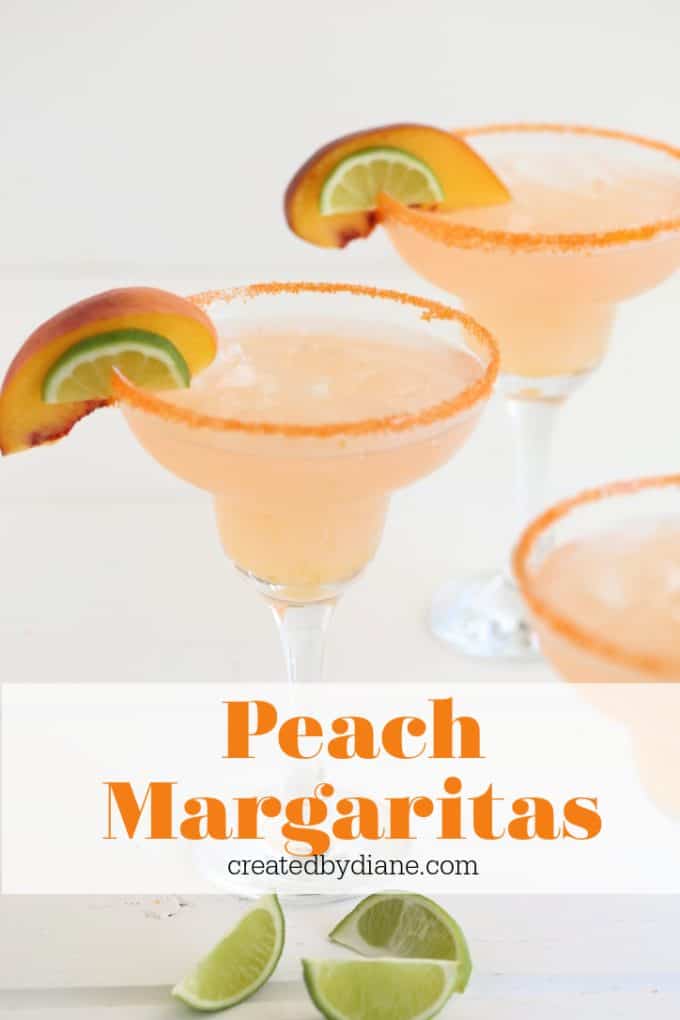 Peach Margaritas
Ingredients
1 1/2 cups lemonade (or limeade) freshly made or purchases
1/2 cup fresh lime juice (save a small piece of lime to rim edges of glasses)
4 oz tequila
1/4 cup orange juice
peach syrup (my homemade peach syrup recipe here)
orange sugar sprinkles
peaches for garnish
Instructions
make peach syrup and allow it to cool, you can make this ahead of time.
Rim the outside edge of the glasses with lime and put orange sugar sprinkles on a plate and dip the glass into sprinkles.
In a drink shaker with ice,
shake lemonade, lime juice, tequila, orange juice and peach syrup until fully blended.
Add ice to the glasses and strain the shaken ice from the drink as you pour.
garnish with lime and peach slices if desired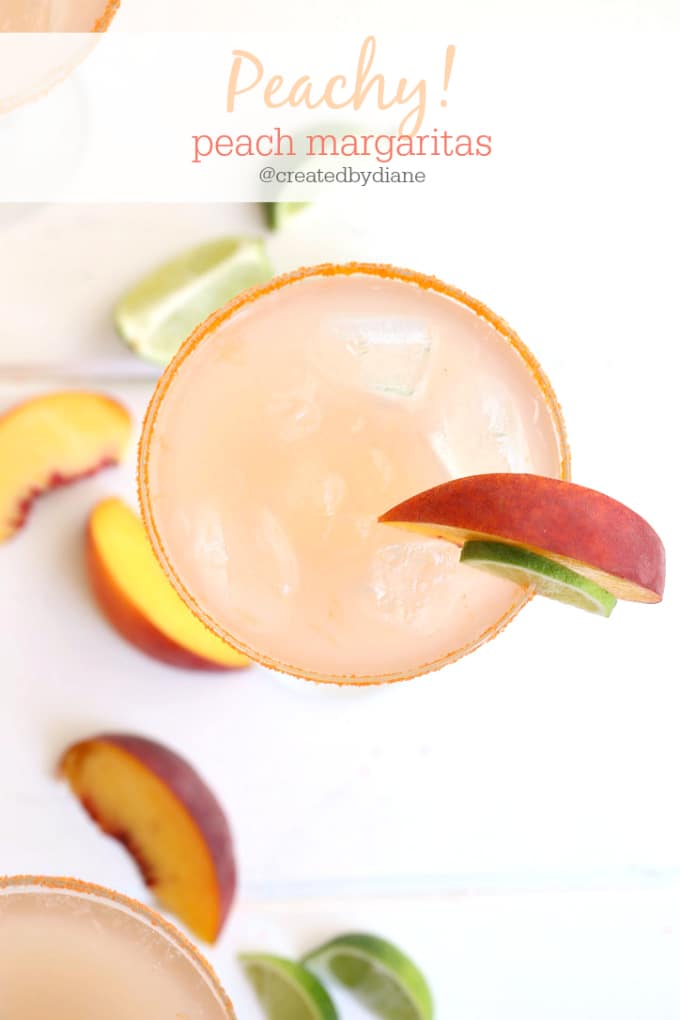 more peach recipes: