Green Chicken Chile Dip, is just about the best dip ever. The bonus is it has chicken in it, providing protein is a game changer, way more satisfying than ordinary dip! And… the flavor is awesome!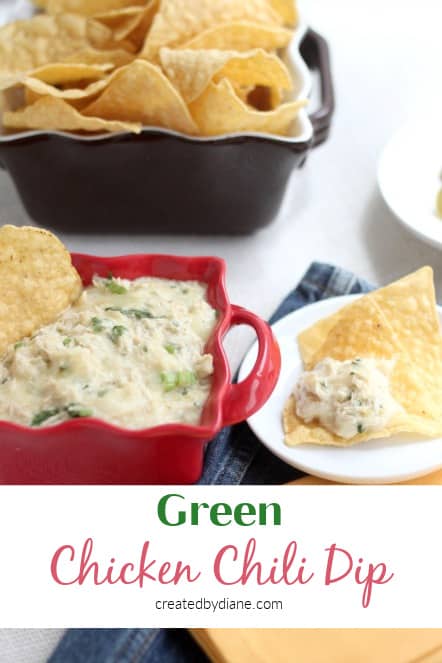 Sometimes dip is more than just dip.
This is one of those times.
This dip is delicious and filling. Can't most dips say that? I don't think so.
I can usually eat a bag of chips along with dip and still be hungry for a full meal, please don't judge.
Please don't tell me I'm the only one. Don't tell me I ask for more chips and salsa at restaurants while waiting for my orde
r to arrive. If you see me, look the other way…I have no self-control when it comes to chips.
Now this dip is a little different, you see it's full of chicken, which almost makes it a MEAL, or at least it does in my book!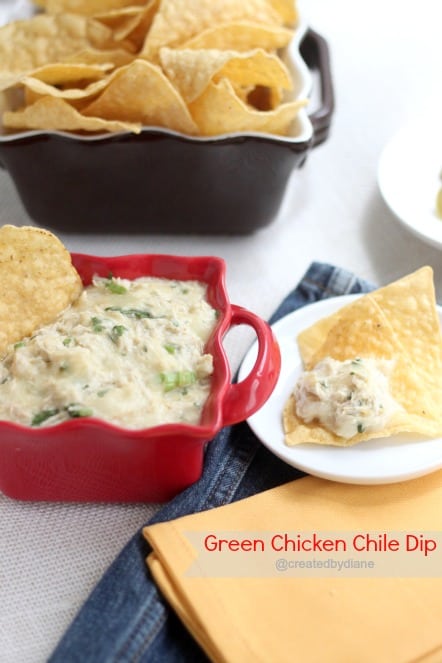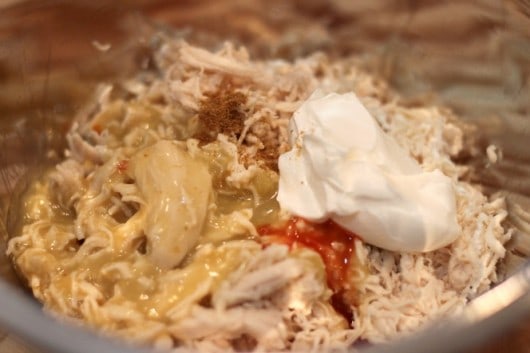 This is one easy recipe that you can whip up in minutes and won't miss a minute of the BIG GAME or Party!
This is so delicious you could even put it over pasta. I'm not saying I did that with some of it and I'm not denying it either.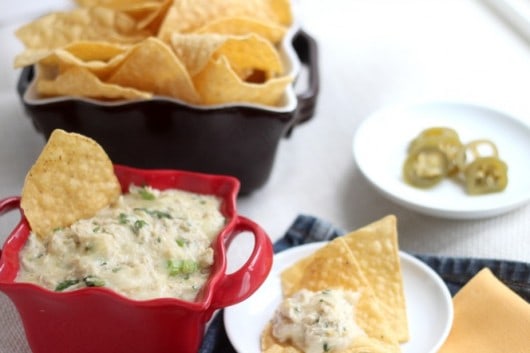 This is a great appetizer to bring with you to a party as it only takes a minute or two to heat up. It can be served with chips or bread. Its hot and cheesy deliciousness is hard to resist.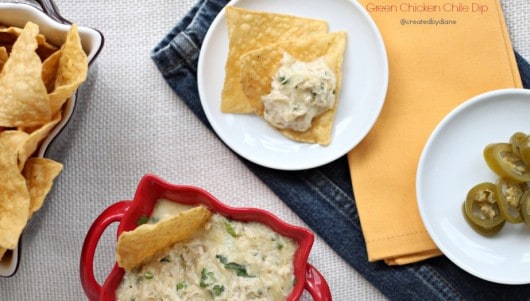 I think this would also be delicious served with quesadillas to tip into. WOW, I think I need to run into the kitchen and have a little more of this, right now!
Green Chicken Chile Dip
a hearty dip with chicken and green sauce that'll have you dipping chip after chip of deliciousness!
Ingredients
2 cups cooked shredded chicken
1 cup green sauce (store bought orhomemade tomatillo sauce, salsa verde)
1/4 teaspoon ground cumin (if desired)
1/4 cup sour cream
1 tablespoon canned diced chiles or jalapenos
1/4 teaspoon hot sauce
1/4 cup Monterey Jack Cheese
Instructions
Mix chicken, green sauce, cumin, sour cream, diced chiles, hot sauce, and cheese together.
Heat in microwave for 1 1/2 minutes or until hot.
Notes
Serve with chips. Add pickled jalapeños for a kick. Can be heated under a broiler.