Lemon Risotto is a wonderful creamy side dish that you'll really enjoy with chicken, fish, and shrimp for a comforting meal.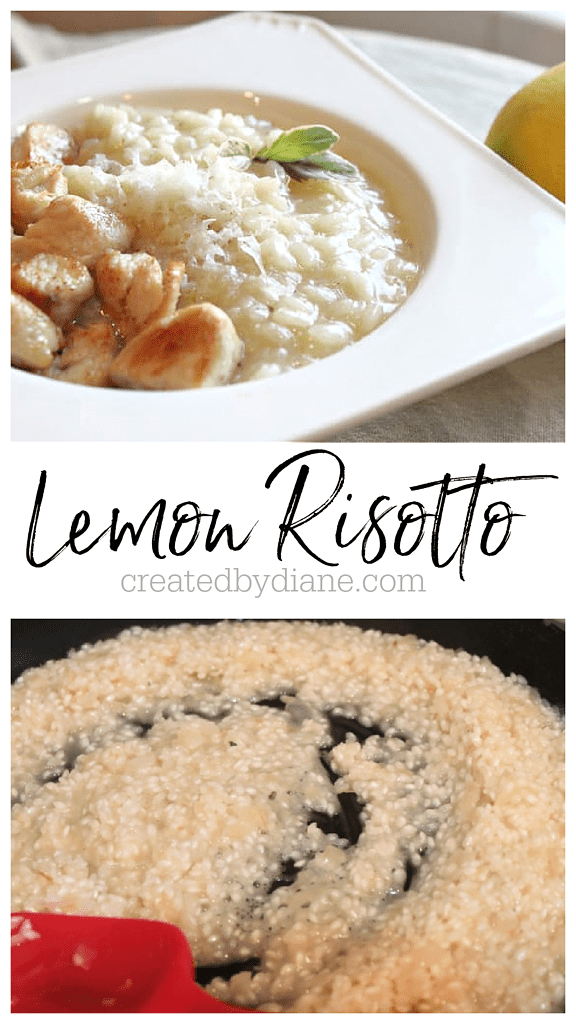 I just LOVE lemon! And this dish is so rich and flavorful.
This risotto recipe all starts with Arborio Rice, but if you don't have any long-grain rice can be substituted.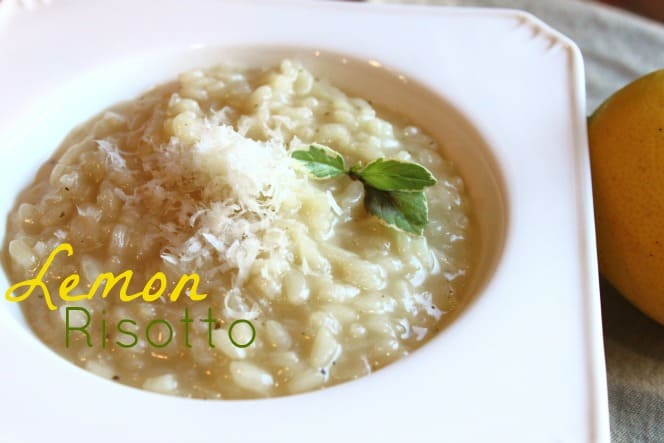 Fresh lemon juice is the key to this and all my lemon recipes (avoid bottled lemon juice at all costs, it has a weird taste, you know preservatives!)
Any type of freshly squeezed lemon is good, Meyer, Eureka, or whatever type you grow or find in the local market.
Yeah, I put lemon in just about everything.
So risotto was no different, I knew if it started with my favorite flavors it would turn out delicious and it sure did!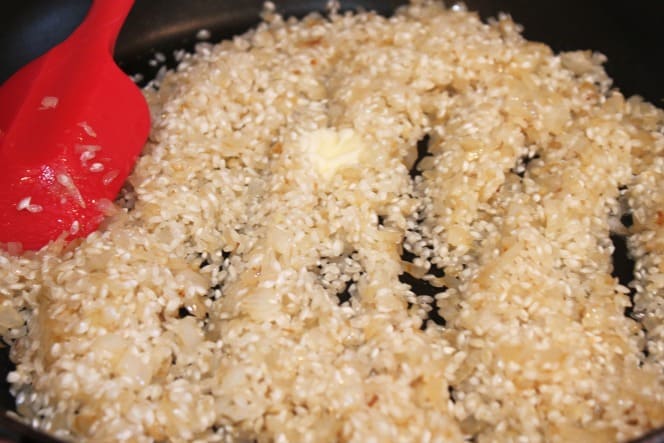 Land O Lakes Butter with Olive Oil and Sea Salt is perfect for this dish. It allows the onion, garlic, and risotto to get golden brown without the butter getting too brown.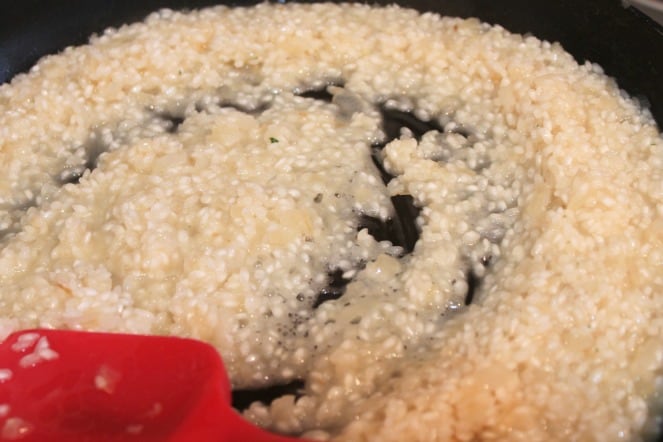 As the liquid is added a thick creamy sauce begins to form.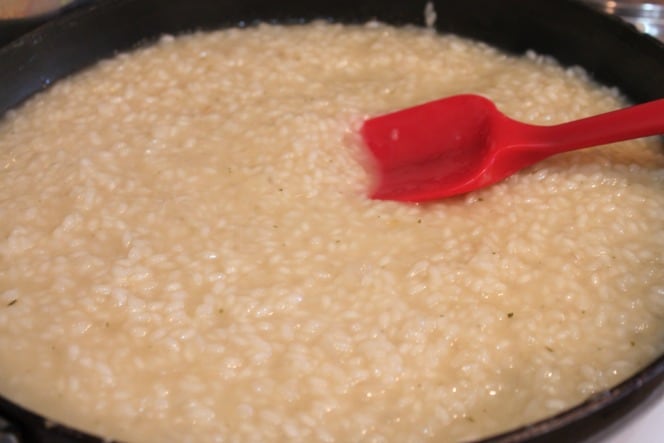 There is quite a bit of stirring involved, but it is really worth the time. It's so delicious.
Lemon Risotto is great on its own or with chicken.
If you'd like to add chicken to this, while the risotto is cooking…
Cut up boneless skinless chicken breasts into small pieces, and place it in a hot skillet with a tablespoon or two of butter. Yes the same yummy butter, oh it's so good. Have you tried it yet?  It really is my new favorite. Cook the chicken on medium-high heat and it will get crispy and golden. Just don't overcrowd the pan.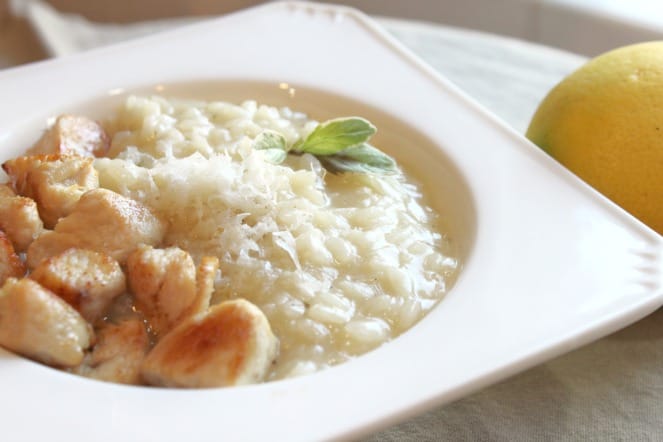 Oh, I could just about eat this every day.
If you want to speed up the cooking time, having the chicken broth heated before starting will cut time off the cooking process.
Looking for more rice recipes: CHECK out my post on how to cook rice 3 ways.
I just LOVE making this Mexican Rice Recipe, it comes out perfect every time. 
Lemon Risotto
I love lemon and this dish is a real winner, add in some cooked chicken at the end and a vegetable for a delicious meal.
Author:
Diane Schmidt, Created by Diane
Recipe type:
Side Dish, Rice
Cuisine:
American, Italian
Ingredients
3 tablespoons Land O Lakes Butter with Olive Oil and Sea Salt, or salted butter
1 onion diced
2 cloves garlic minced
1 1/2 cups Arborio Rice
7 cups chicken broth (heated if you want to speed up the cooking process)
1 cup white wine
1 lemon juiced
Salt and Pepper to taste
Grated Romano Cheese for serving
Instructions
Heat 7 cups of chicken broth in a pan.
Heat a large skillet, add 2 tablespoons butter, onion, garlic, and rice. Heat until onion and garlic are golden.
Add lemon juice and stir continually until the liquid is absorbed.
Add wine and continue to stir until the liquid is absorbed.
For the next 25 minutes or so, ladle in a 1/2 cup chicken broth and stir until the liquid is absorbed. There will be a thick, creamy sauce forming but you don't want to add more liquid until the previous liquid is absorbed.
There is a lot of stirring, but it really is worth it.
Add the remaining tablespoon of butter along with salt and pepper.
Serve with grated Romano or Parmesan Cheese.