Creamy and delicious and oh so pretty!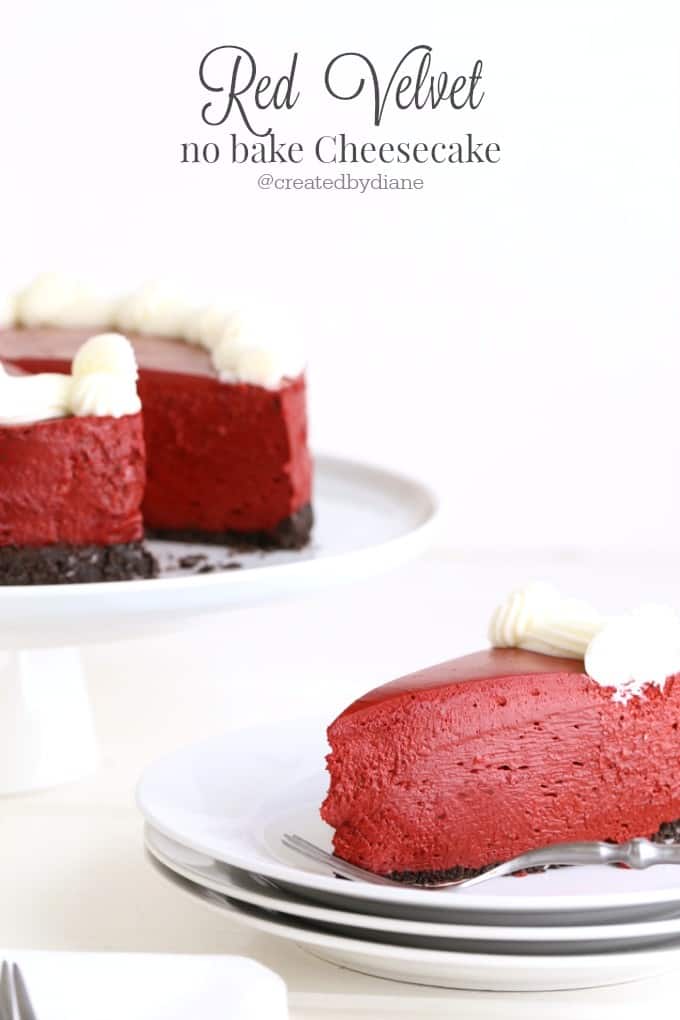 Red Velvet no-bake Cheesecake
Don't miss one delicious recipe and get my FREE e-cookbook click here!
There are so many reasons I love this cheesecake,
it all starts with Oreos, oh how I love how easy it is to make a crust with them.
Someone asked me if you need to scrape the filling out of the cookies, oh no. Just pop them in a food processor or chopper and add a little butter and chop them into crumbs!
Then you mix cream cheese, sugar, some flavors, and colors and you're all set.
In no time, you'll have this assembled and ready to go in the fridge to chill.
No baking, no testing to see if it's done. its' easy and I bet you can find at least one person you can share it with, you can slice it up and enjoy it with company, bring a piece to all your neighbors (trust me, they like when you stop by with treats in hand) or simply enjoy a piece a day for the week.
Cream Cheese Frosting Recipe HERE. There will more than enough frosting to decorate the cake, even if you cut the recipe in half.I usually keep it in the fridge and use it to top other baked items I make that week. So feel free to make 1/2 batch if you won't use more than for the cake.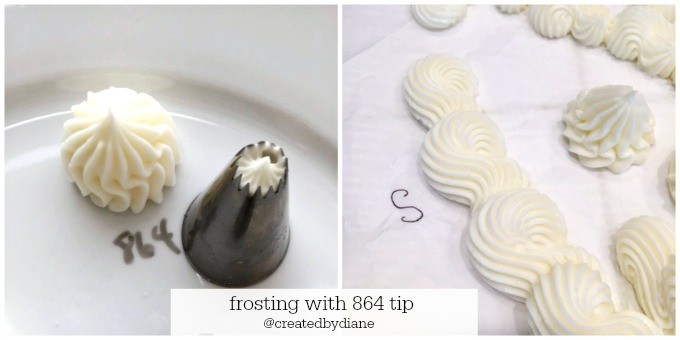 I used an 864 frosting tip, and made an "S" share and then started the next "S" over the end of the previous "S" to create a pretty swirled chain on the outer edge of the cake.
I like this tip because it's very large and creates a really nice thick edge of frosting to enjoy with your cake.
Alternatively, you can spread the frosting over the top of the cake and add some fun sprinkles or chocolate chips, if you don't prefer using a piping bag and decorating.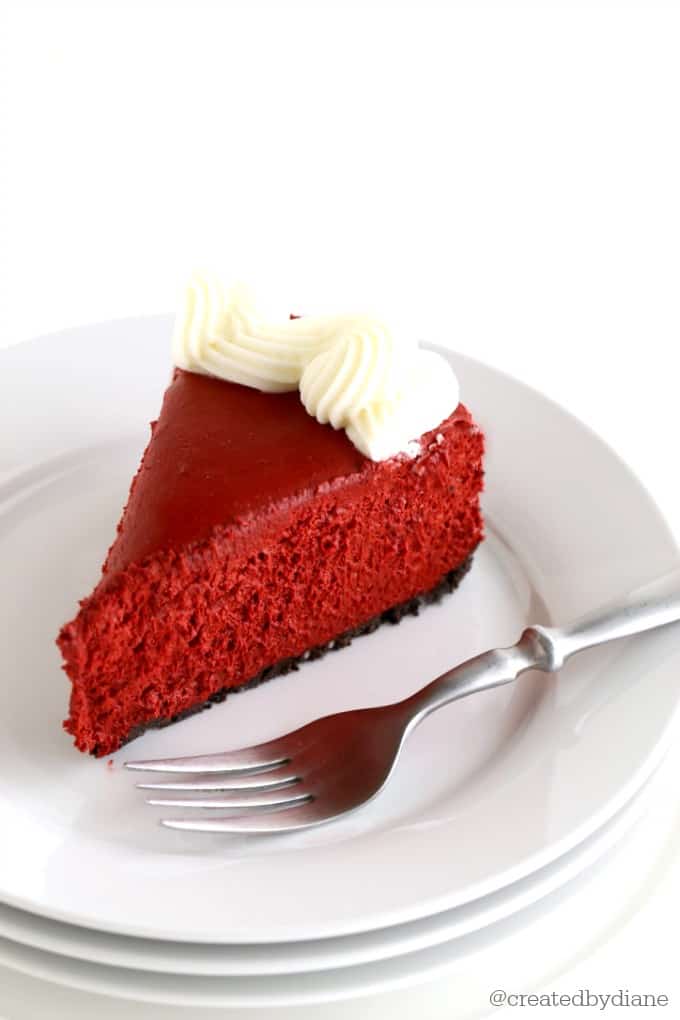 The first photos I took, the cake was chilled but I warmed the knife so it would slide through the cake easily. This slice the cake was cold but I didn't warm the knife, and I like this slice better! Any way you SLICE it, it's yummy!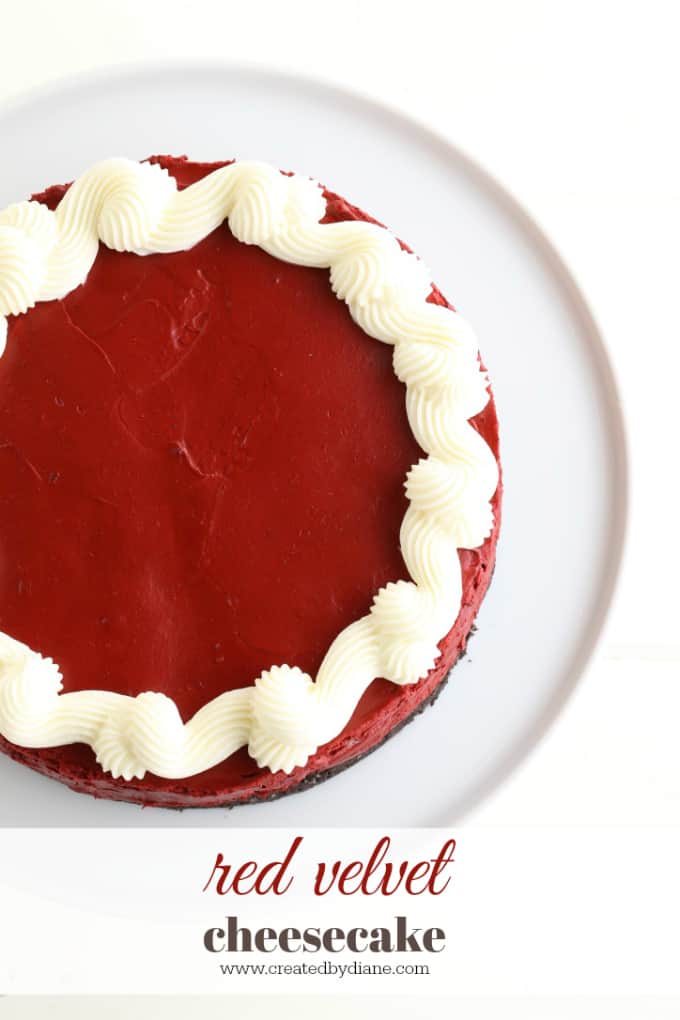 Red Velvet no-bake Cheesecake
Ingredients
4 - 8oz packages cream cheese (room temperature)
1 cup sugar
2 teaspoons vanilla
1/2 cup heavy cream
1/2 cup chocolate chips (Melted)
2 tablespoons red velvet baking emulsion or red color
2 tablespoons dry buttermilk
Crust
12 Oreos
2 tablespoons butter
Instructions
In a food processor chop Oreos with butter until it's a moist crumble.
Press mixture into an 8-inch springform pan.
Place pan in the fridge while you mix filling.
In a mixer bowl whip cream cheese until smooth.
Add in sugar and mix for 1 minutes and scrape sides to be sure all sugar is mixed in well on medium speed.
Add in vanilla, heavy cream, red velvet emulsion or coloring, and dry buttermilk and melted chocolate.
Beat on medium-high until everything is completely combined.
Pour batter into springform pan over crust and be sure to tap the pan on the counter to remove any air bubbles.
With an offset spatula spread the top smooth.
Put in fridge for minimum 6 hours.
Notes
red velvet baking emulsion-I use LorAnn's available online and in baking stores
red coloring-I use Americolor Food Coloring Gel
dry buttermilk-Saco Dry Buttermilk
chocolate chips (I use Ghiradelli 60%) they have a delicious deep rich flavor.
Take a look at these other great RED VELVET RECIPES: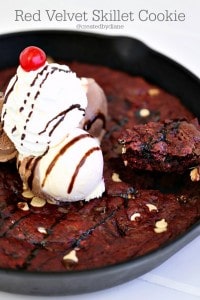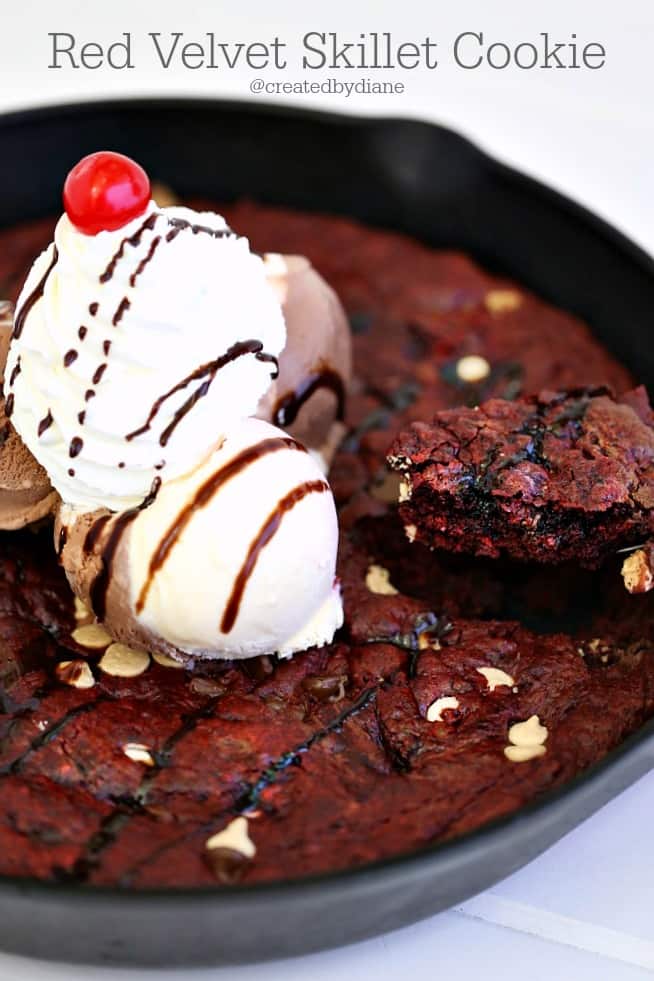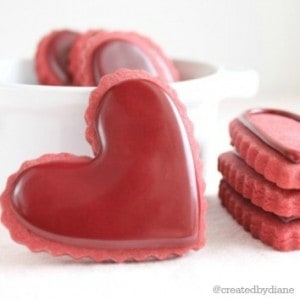 Red Velvet Cut out Cookeis with Red Velvet Icing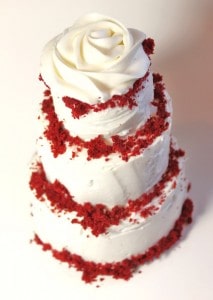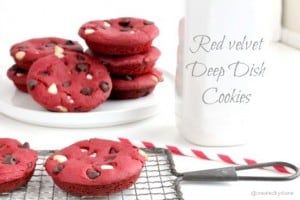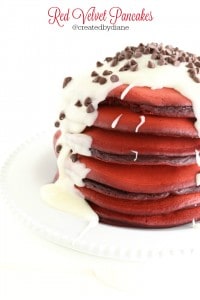 Thanks so much for stopping by to see this recipe!
Sharing this post is appreciated and encouraged. Use the share buttons at the top and bottom of the post, there are many options to all your favorite social media channels and you can also email it to a friend. Print out the recipe to enjoy it on your next kitchen adventure. Please don't copy and paste the full post, it's prohibited without written consent from me. Recipes including wording and photographs are Copyright of createdby-diane.com.
Please enjoy this recipe and click here to sign up for email updates to receive recipes in your inbox.
~Diane