Avocados are so delicious and versatile in recipes I thought I'd share with you some really fun recipes and ideas that you can use avocados for.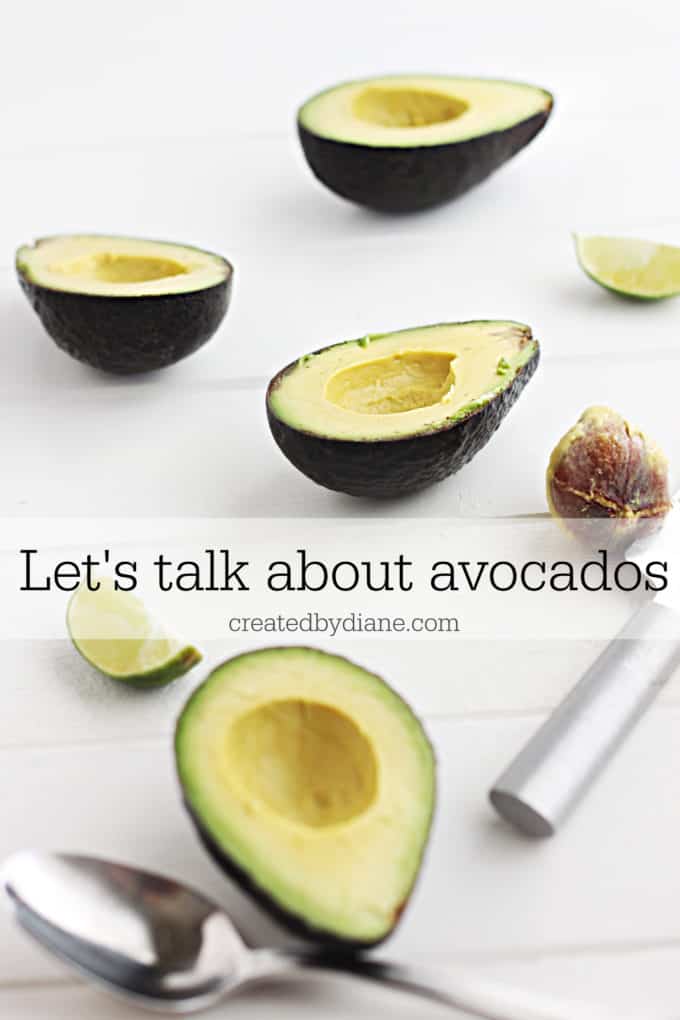 I am a HUGE avocado fan,
they are so versatile.
I love them for breakfast have a half of an avocado just about every morning for breakfast, it fills me up. It's one of the best low carb items, the healthy fat is great too!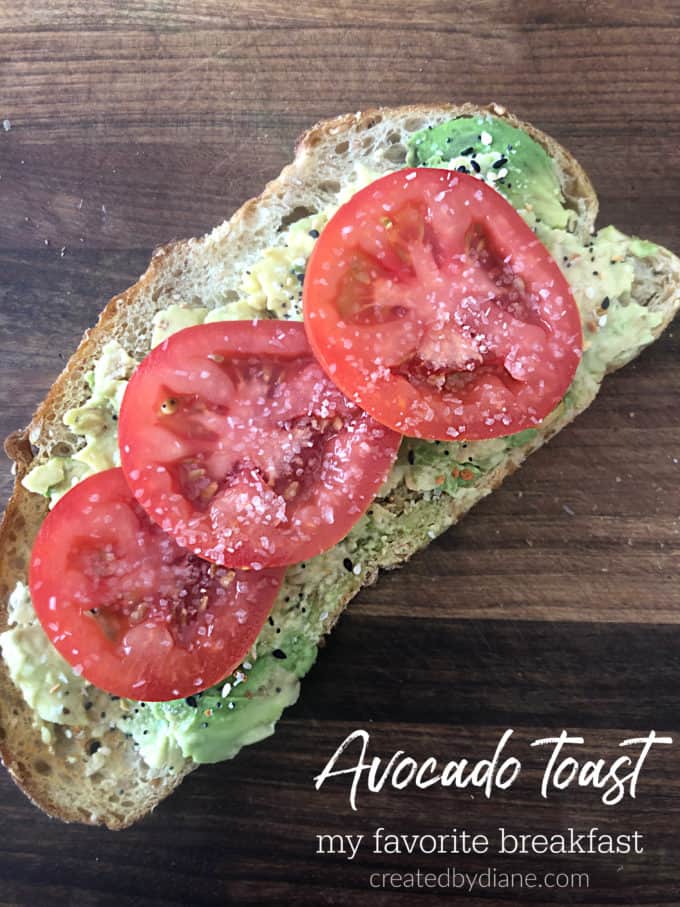 Avocado toast is my all time favorite breakfast, I make it at home (shown above) and order it out when I go out for breakfast… often with a fried egg on top! Totally yummy and it's far more delicious to me that all the other breakfast options. If I'm eating strictly low carb, I just eat the items on my plate without the toast.
Avocados are full of healthy fats, which fills you up, nearly 20 vitamins, is the perfect food to take on the go, can be added to baked goods to swap out other oils and added to savory recipes to make them extra special.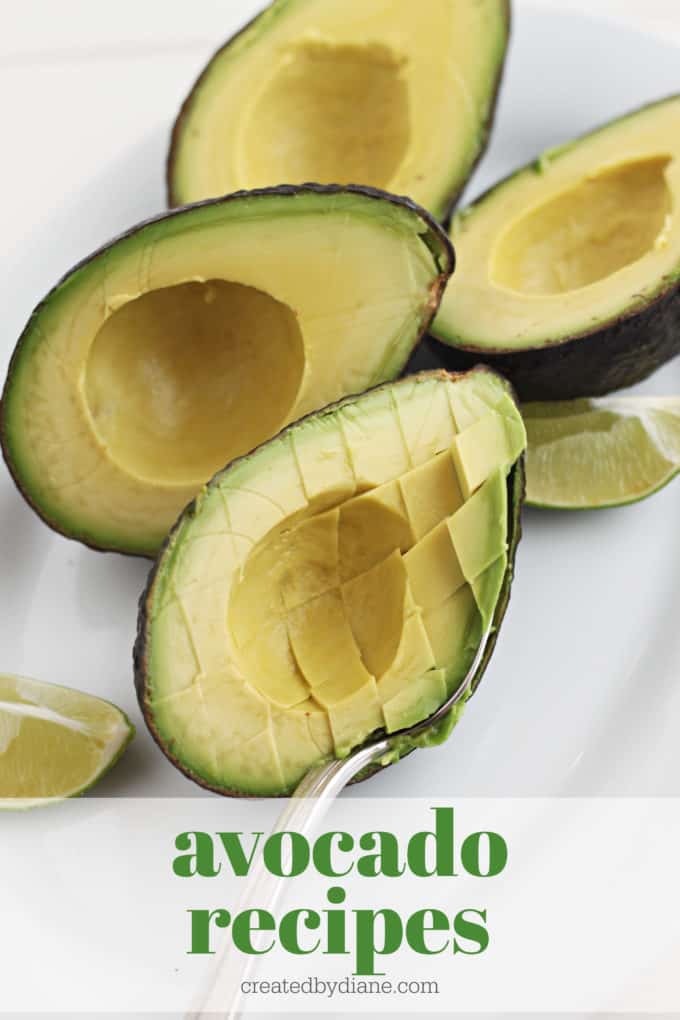 Avocados are creamy and delicious and not only great to put on TOP of recipes, they can be the star of many recipes…
take a look
I'm sure you'll find some new favorite recipes.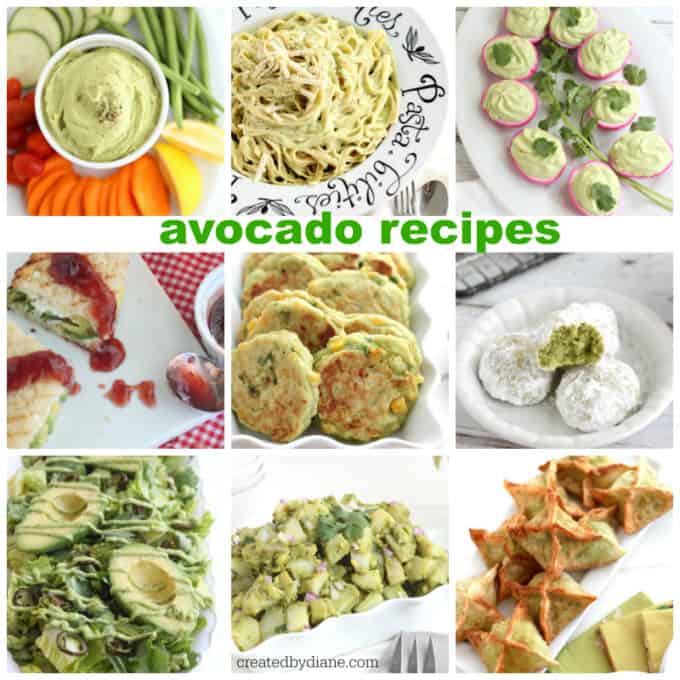 Oh, I have lots and lots of yummy avocado recipes in this post today.
take a look!
1 Avocado Cilantro Lime Pasta Sauce
2 Avocado Lime Cookies
3 Avocado Scones
4 Tropical Avocado Smoothie
5 Mexican French Bread Pizza
6 Tunafish with Avocado
7 Avocado Sauce
8 Cilantro Lime Couscous
9 Shrimp Tacos
10 Jalapeño Pizza with Avocado
Ok, I have more…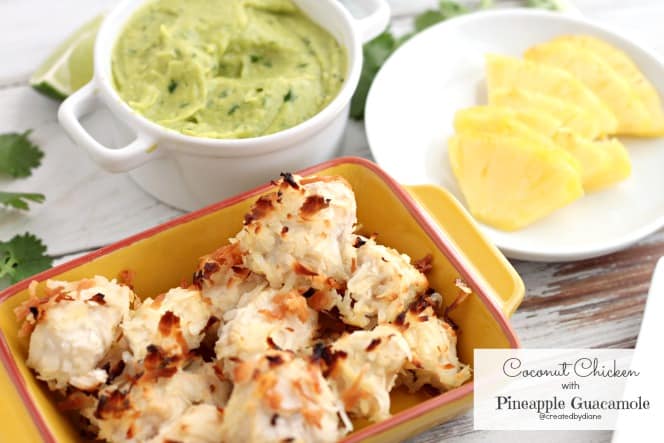 Coconut Chicken with Pineapple Guacamole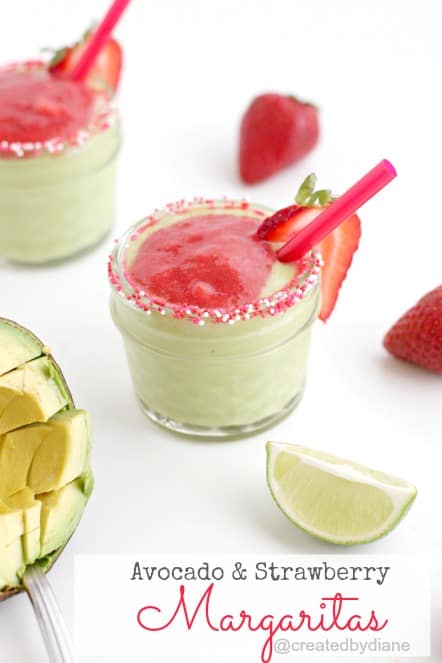 Avocado and Strawberry Margaritas