Avocado Orzo Mac and Cheese
I make mac and cheese  all the time and my family just loves it,
this week I decided to make it with orzo pasta, it was a well thought out plan, and it certainly wasn't the only pasta option that made sense….really !?! There is mac and cheese spaghetti isn't there.
Anyway, everyone said they loved it more with the tinier pasta than with macaroni noodles. They liked that it was creamier and didn't dry out and wasn't as hard to scoop out when they reheated it over the next couple days.
I agreed, it was smooth and creamy and was easier to heat so the pasta was evenly heated and since this was made in addition to our regular meals, my family mostly eats mac and cheese as a snack…after school or after sports before or after their regular meal, it's great to have something in the fridge that heats in a minute and is satisfying and delicious.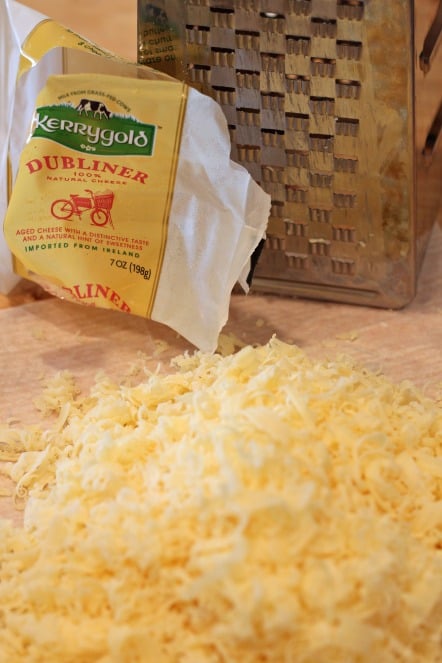 Kerrygold's Dublinger Cheese is one of my favorite go-to cheeses, my kids love it and it gives a rich and delicious creamy taste to mac and cheese.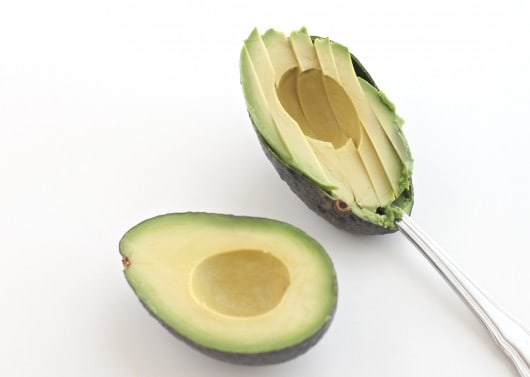 California Avocados are in season and so creamy and delicious adding avocado to this mac and cheese was GENIUS if I do say so myself, I got my fussy one to eat avocado and that in itself makes this a genius idea. Go with me, after all it was just Mother's Day and I'm feeling like I should be known for some really great things all week.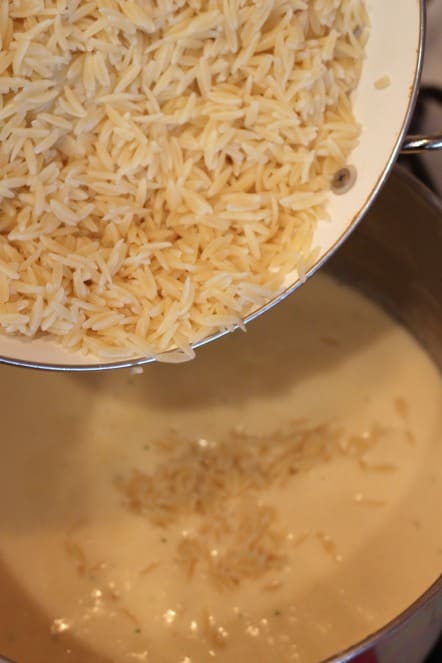 Orzo pasta is small and smooth in texture, it was so great in this mac and cheese as I mentioned the sauce stayed smooth on the outside and creamy like a risotto. This mac and cheese is a great main dish or would make a really  nice side dish to many meals.

Avocado Orzo Mac and Cheese
Ingredients
1 lb orzo pasta
1 tablespoon butter
1 tablespoons flour
1 teaspoon knorr chicken flavor
2 cups milk
7 oz grated Kerrygold Dublinger Cheese
1 large (1 cup) ripe California Avocado and additional avocado for serving.
salt and pepper to taste
Instructions
Cook orzo according to package directions.
In large saucepan combine butter and flour and cook until bubbly, slowly stir in milk along with chicken flavor.
Add in cheese and avocado.
Add in cooked orzo.
Serve with additional sliced avocado and scallions.
Notes
for a saucier mac and cheese, either reduce the amount of pasta to 10-12 oz or add another cup of milk to the sauce.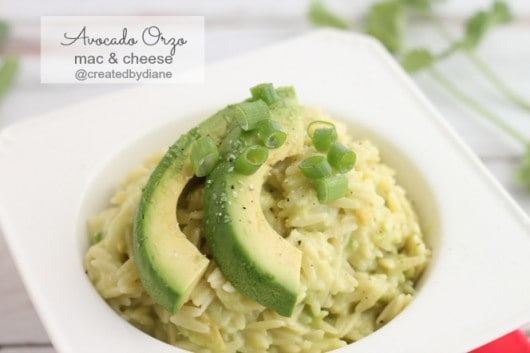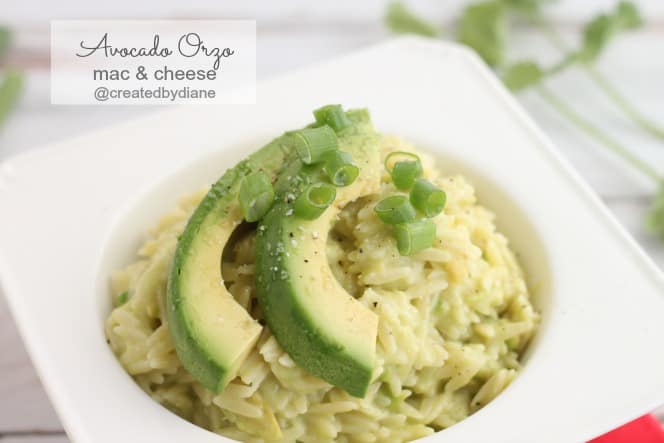 *I was not compensated for this post all opinions are my own, I just happen to love Cheese and Avocados 🙂
link