Avocados are creamy and delicious and they make these Mexican Wedding Cookies extra delicious!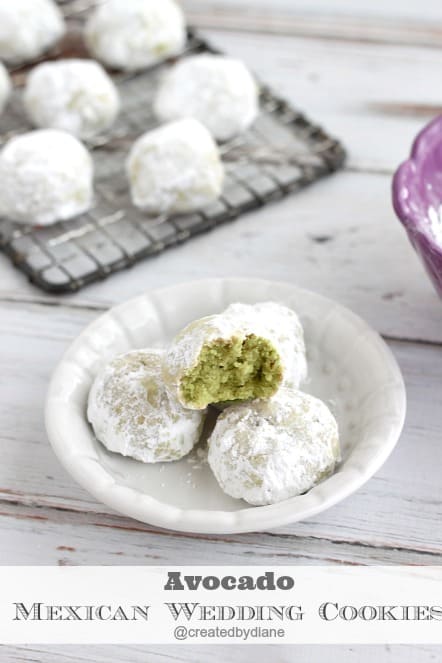 Cookies rolled in powdered sugar,
is there anything better?
The only thing better about these cookies that these cookies are healthier than your ordinary recipe,
I swapped out some of the butter, for avocado…
the result….YUMMY!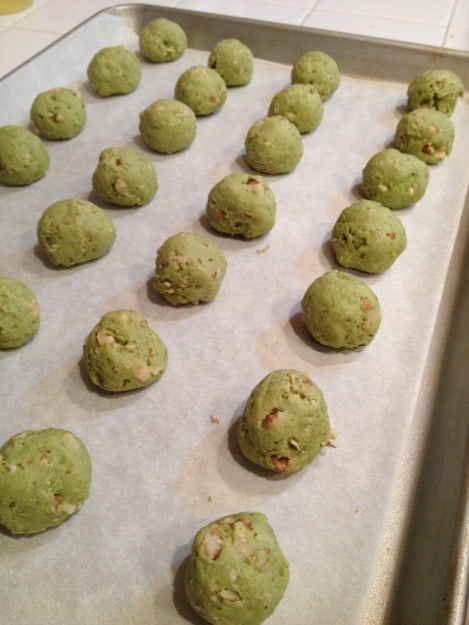 Mix up the cookie dough and roll it into tablespoon size balls, then  bake.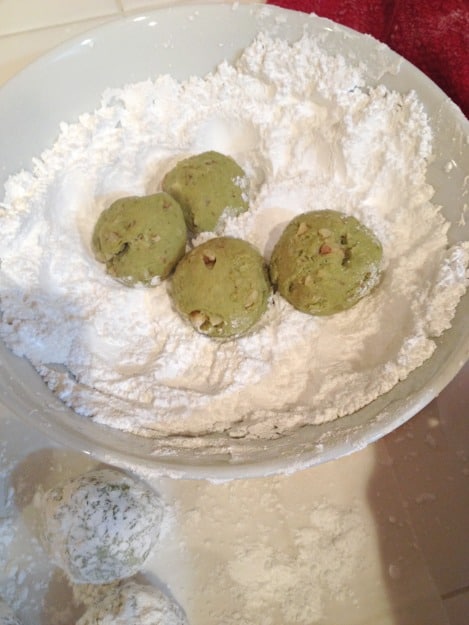 When the cookies are cool enough to handle, roll them in powdered sugar.
Avocado Mexican Wedding Cookies
Ingredients
3/4 cup California Avocado
3/4 cup butter
3/4 cup powdered sugar
3 cups flour
1/2 teaspoon salt
2 cups ground walnuts
2 teaspoons vanilla extract
additional powdered sugar to roll warm cookies into
Instructions
Beat avocado and butter until smooth.
Mix in powdered sugar, flour, salt, walnuts and vanilla.
Mix until dough is well blended.
Roll into tablespoon sized balls.
Bake at 325 for 15 minutes.
Let cookies cool for a few minutes, but still warm.
Roll warm cookies into powdered sugar.
 The Fresh Summit
I had the opportunity to go to the Produce Marketing Association's Fresh Summit in Anaheim recently thank to the California Avocado Commission, have I mentioned lately how much I love being an ambassador for the California Avocado Commission? Well let me just tell you they are so extremely thoughtful. Each and every time I communicate with them, they are on top of things. They are so knowledgeable, I love hearing stories from them, what they are working on next and I can't thank them enough for the opportunities they've opened up to me. I posted photos on Instagram while I was there if you want to take a look.
There were fruits and vegetables as far as the eye could see and some pretty flowers too. Lots and Lots of California Avocados and the sliders the California Avocado Commission served were so good, the line to get one never slowed down all day. California Avocados are in season from Spring through Fall, so we are at the end of the season, so stock up if you see them and take a look at this post on How to freeze Avocado them so you can enjoy their great taste until Spring.
* I am honored to be a brand Ambassador for California Avocados. Take a look at their website for more information and recipes California Avocados.