Avocado and Chipotle together is like a marriage made in heaven…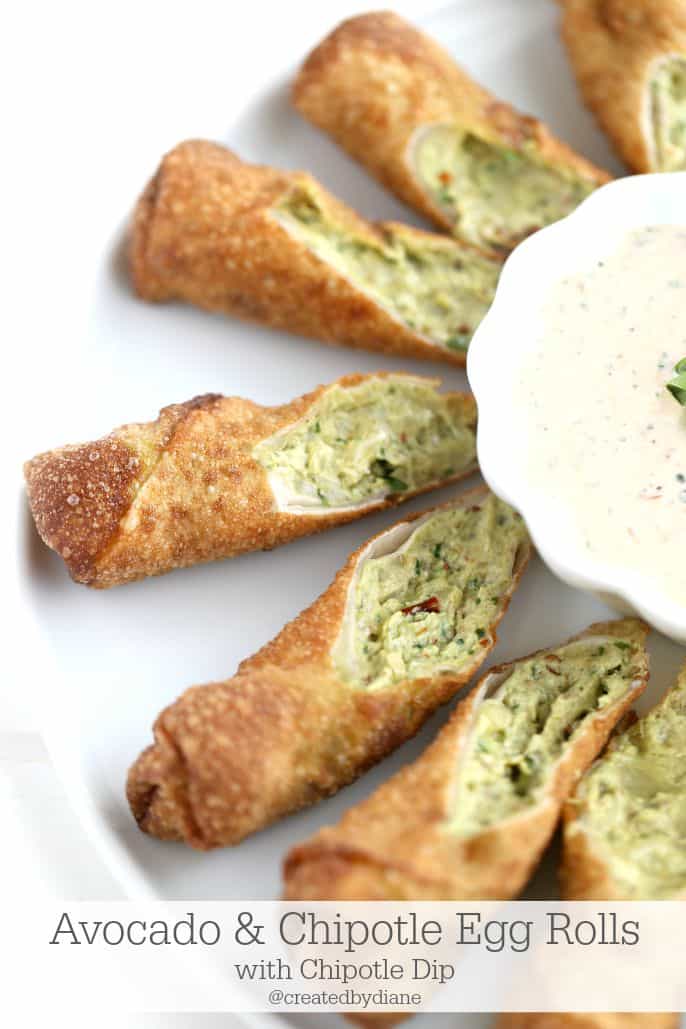 Avocado & Chipotle Egg Rolls with Chipotle Dip
Pin this onto your Appetizer Board on Pinterest
Follow created by Diane on Pinterest to see some delicious recipes!
Avocados are creamy and delicious and chipotles are smokey and earthy tasting.
Oh, it's a wonderful combo!
I'll admit I don't use chipotle peppers often and when I do, I wonder why I don't use them more. The flavor is always so familiar when I order food out and I thought it was about time I made an appetizer my friends and I could enjoy without having to leave the house….that had that great smokey flavor added to it.
I am a huge fan of delicious and filling appetizers. I love when the flavors are unforgettable and you can't wait to have that item again. This is that kind of appetizer! Irresistible.
I've made egg rolls and wontons before if you need more appetizer ideas Avocado Cream Cheese Wontons, Corned Beef and Cabbage Egg Rolls, Texas Egg Rolls, Fried Spinach Ravioli with a Feta and Basil Dip, Balsamic Cheese Dip with Tortellini…. oh my goodness this appetizers list is making my mouth water!
You'll notice I'm BIG on sauces…..check out all my SAUCES HERE
Avocado and Chipotle Egg Rolls
Ingredients
4 oz cream cheese
1 avocado
1 chipotle pepper in adobo
3 oz pepper jack cheese grated
2 tablespoons fresh cilantro
1/4 cup red onion
6 egg roll wrappers
oil for frying (I used vegetable oil, about 3-4 cups)
Instructions
In the bowl of mixer place cream cheese, avocado and mix on medium until smooth.
Add in diced chipotle along with shredded pepper jack cheese, red onion and cilantro.
Mix until well blended.
Place two tablespoon of mixture into each egg roll wrapper, moisten edges with water and roll egg roll.
Heat oil in 2-quart pan until it's 350 degrees and then add two egg rolls at a time, take them out when they are golden.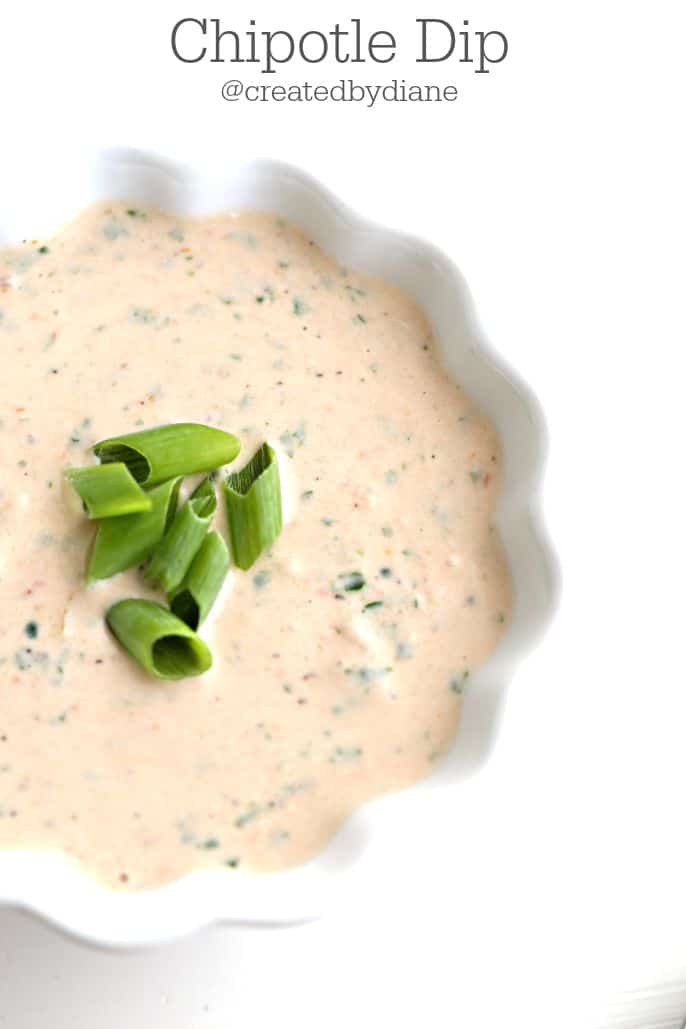 Chipotle Dip… oh this is some yummy dip. It's creamy and smokey and once the egg rolls are gone, you'll want more it's great with tortilla chips, veggies and slathered on bread too!
Chipotle Dip
Ingredients
1/2 cup plain yogurt (I use greek yogurt)
2 chipotle pepper in adobo diced
1 T fresh cilantro chopped
3 Tablespoon salsa (prepared salsa, I use the fresh type you purchase in the refrigerated section if I don't have made salsa on hand)
1 tablespoon fresh lemon juice
pinch of crushed red pepper (start with 1/4 teaspoon, then add more if you prefer it spicier)
salt and pepper
Instructions
Place all ingredients into bowl or jar and blend with immersion blender alternatives you can use a food processor and blend until fairly smooth, it doesn't need to be super smooth.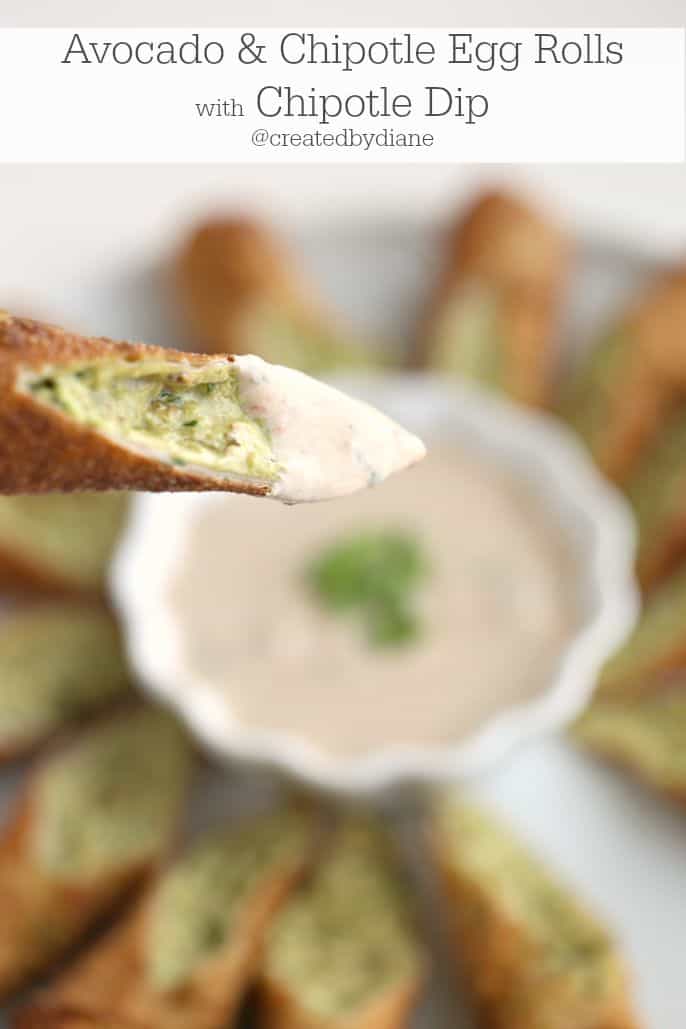 Avocado and Chipotle Egg Rolls are perfect for game day too!