Everyone loves chocolate… rich and dreamy! These creamy chocolate frosting recipes complement hundreds of different baked goods, delighting the eyes and the tastebuds!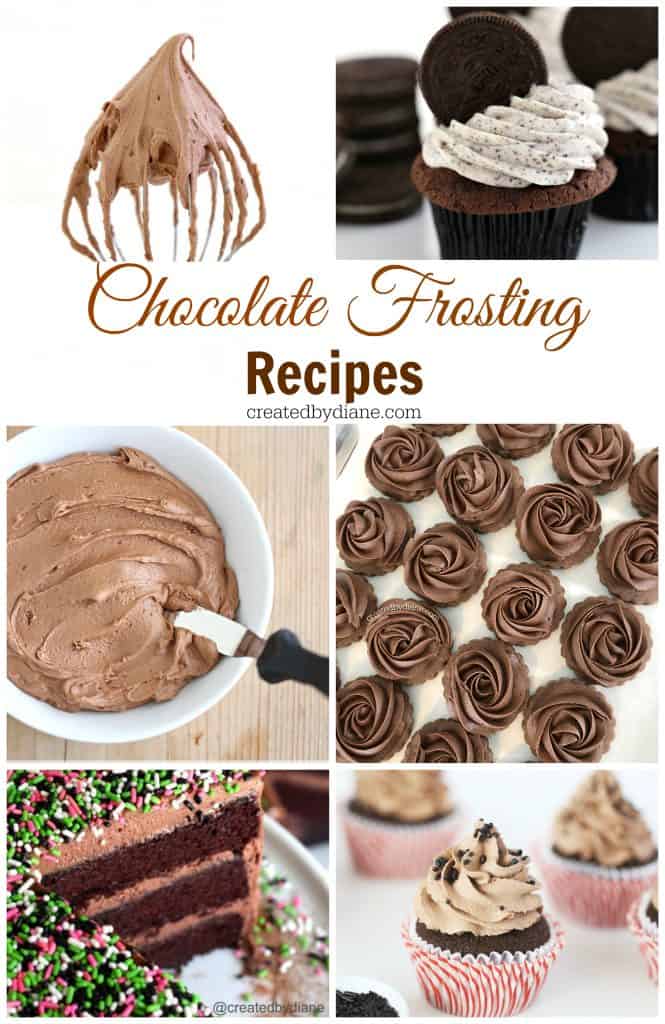 This post will help separate the different types of chocolate frostings that can be made, from ganache to buttercream, we'll cover them all! And I'll help describe them so you won't be left in the dark, allowing you to chose just the right one for your baked creations.
I just LOVE chocolate and no matter if you're topping cake, cupcakes, and cookies with it there are so many delicious options. Nothing is better than a decadent tasting dessert if you ask me!
In this post we will cover these succulent sweets:

And some of my favorite recipes that I use these delicious toppings on are right here – so no need to look further!
Chocolate Frosted Glass Bottom Cookies – named because of the sugared coating that adds a crisp outer texture. These are delightful with my chocolate buttercream frosting!
Additionally good, are these Banana Cream Cupcakes, also topped with the yummy goodness of chocolate.
And when ONLY cake will do…
my Chocolate cake with a stabilized whipped topping is perfect! The velvety texture of the whipped cream gives way to a light sweetness which is a perfect balance for this rich cake.
And when you want to indulge but don't want to eat a whole cake – my small batch Chocolate Cupcakes with American Buttercream Frosting is the right size to indulge more than once without fear of consuming too much. And I love buttercream because I can get playful with it, adding food dye to change the look of the cupcake! It's a great way to celebrate any occasion.
One frosting that doesn't get enough credit or use is Chocolate Ganache. It's great for a myriad of different treats and is rich enough to be used sparingly but light enough to not feel heavy. It's great for topping lots of sweet treats, including this Chocolate-Chip Pancake Bundt Cake I created!
And cookies are one of my absolute favorite ways to consume ganache, which is why I had to incorporate it into one – I give you my Chocolate Ganache-filled Cookies.
Vanilla Cake…
If you're more of a vanilla cake lover give one of these a try!
Vanilla Single Layer 13×9 cake
Vanilla Cake 2 Layers 13×9 – a pretty and delicious Wedding Cake
2 layer fruit topped Vanilla Sheet Cake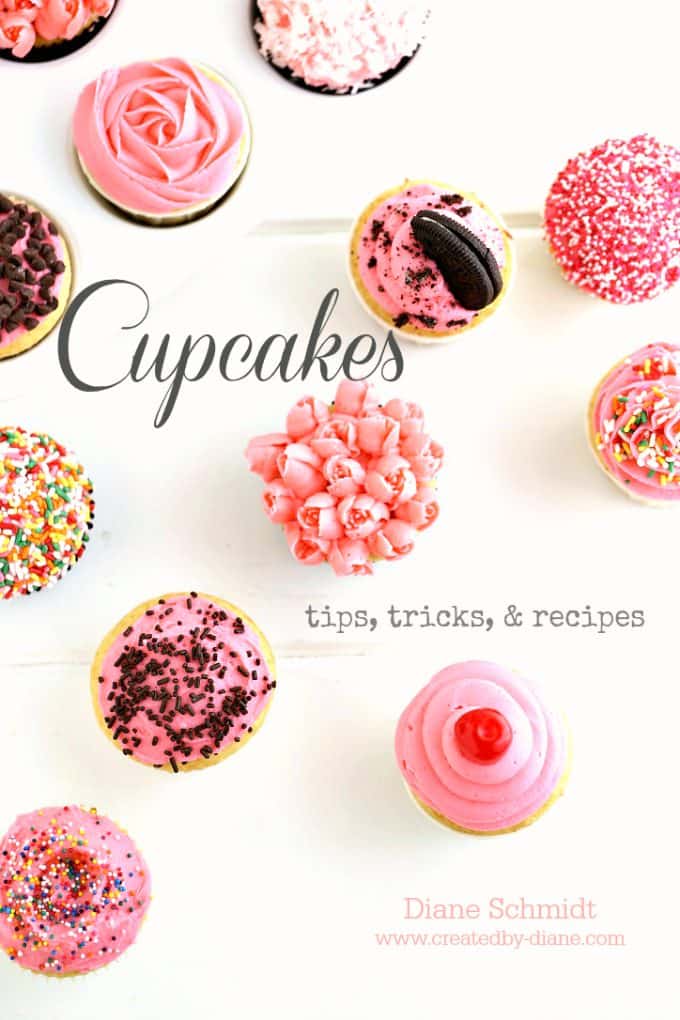 Aside from all this, I have LOADS of tips and tricks for cupcakes- from decorating to baking – it's an entire ebook you won't want to miss out on! Click here for my Cupcakes Tips and Tricks Ebook to get it!