I'm sharing a fun and easy teacher gift idea, food gifts always seem to be well received and this is one I would LOVE to get!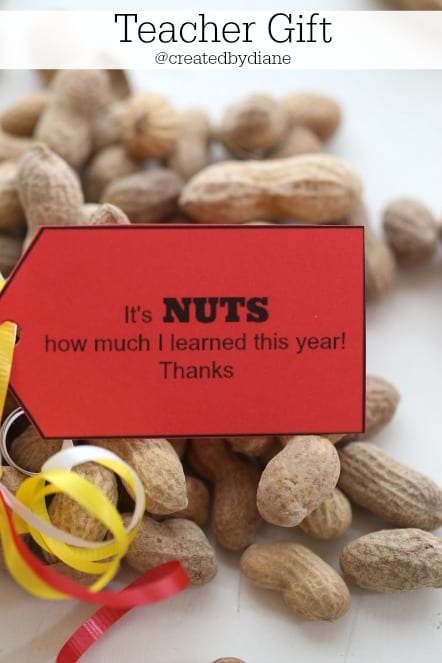 This is a great gift for thanking the teachers who have helped you or your little one all year long.
Any type of peanuts or nuts will work, in a bag, can or place some in a mason jar!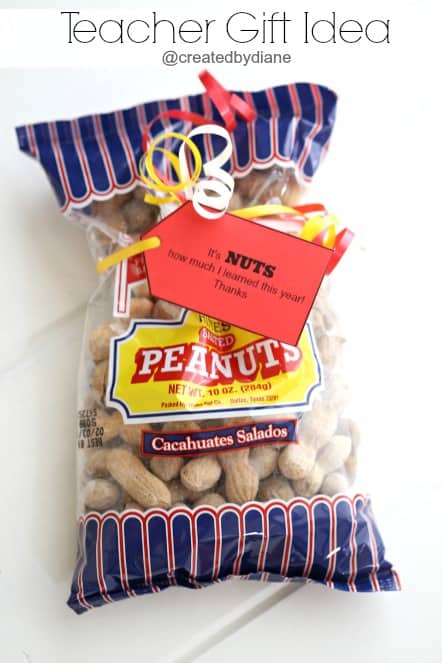 Here is the printable for the label- (Teacher gift tag from ) @createdbydiane -It's NUTS how much I learned this year! Thanks (teacher thank you)
Get creative and if you want to share with me how you used this printable for a gift idea tag me on social media @createdbydiane on instagram you can use the hashtag to tag any item you make that was inspired by me #createdbydiane Thanks!
Print on some colored paper to customize the printable.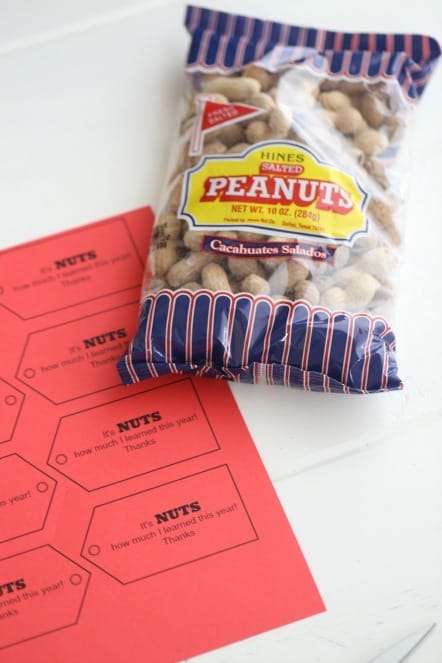 SHARE this on PINTERST if you think your followers would like it too!