I'm sharing a fun and easy teacher gift idea, food gifts always seem to be well received and this is one I would LOVE to get!
I love peanuts, cashews, walnuts, pecans, and pistachios… you name it. It's NUTTY how delicious they are…
And nuts, make a great gift place them in a bag, jar, or container and add a little note. Great for birthdays, Valentine's day, teacher gifts, a thank you (It's nutty how much help you are) and so much more. Nuts are easily available in the grocery store so there is no need to hunt for a last-minute gift when they're just minutes away.
This is a great gift for thanking the teachers who have helped you or your little one all year long.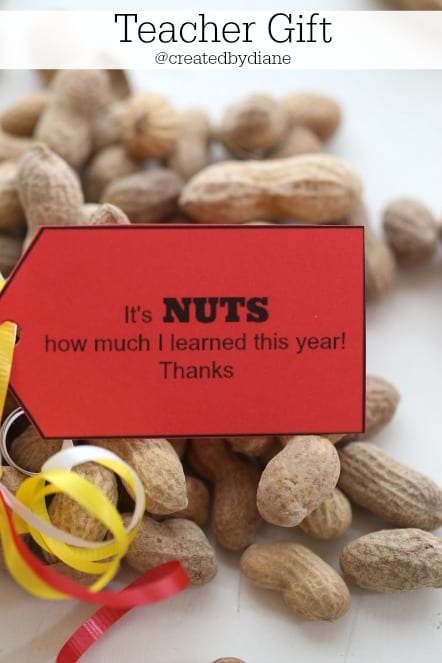 Any type of peanuts or nuts will work, in a bag, can or place some in a mason jar!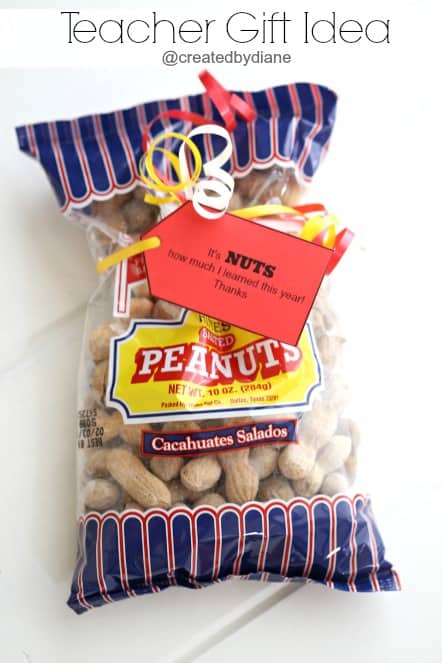 Here is the printable for the label- (Teacher gift tag from ) @createdbydiane -It's NUTS how much I learned this year! Thanks (teacher thank you)
Get creative and if you want to share with me how you used this printable for a gift idea tag me on
Print on some colored paper to customize the printable.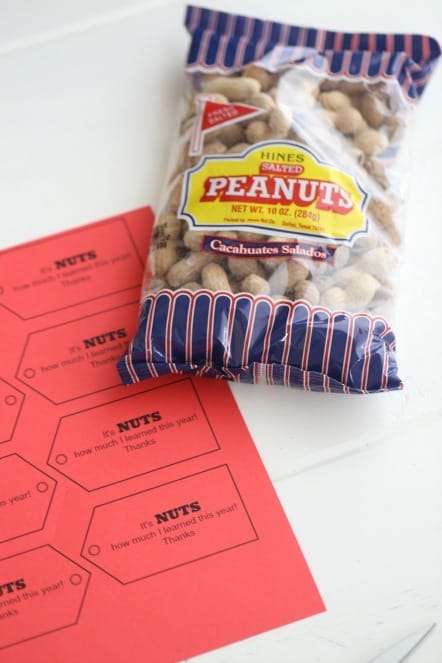 You can tie these tags onto some homemade Peanut Butter Cookies, a jar of peanut butter, you can buy some peanut type of bar, a can of peanuts, a jar of peanuts, a single serving of nuts… whatever type of nutty treat you prefer.
Here are some of my peanut butter posts you can look at for some recipes.