I'm sharing a fun and easy teacher gift idea, food gifts always seem to be well received and this is one I would LOVE to get!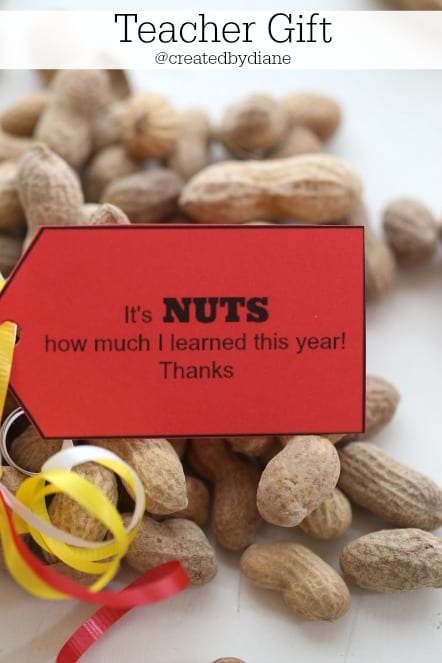 This is a great gift for thanking the teachers who have helped you or your little one all year long.
Any type of peanuts or nuts will work, in a bag, can or place some in a mason jar!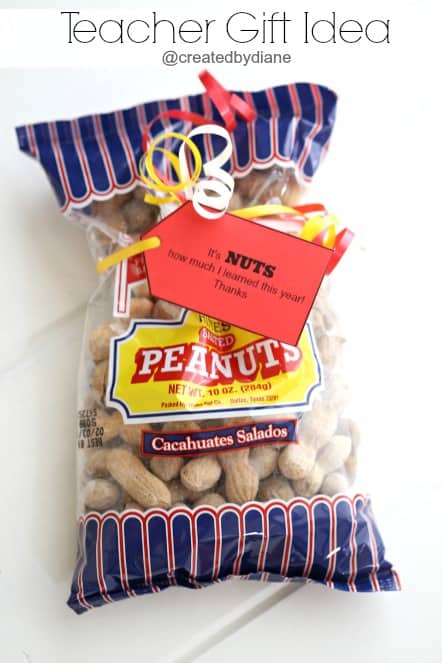 Here is the printable for the label- (Teacher gift tag from ) @createdbydiane -It's NUTS how much I learned this year! Thanks (teacher thank you)
Get creative and if you want to share with me how you used this printable for a gift idea tag me on social media @createdbydiane on Instagram you can use the hashtag to tag any item you make that was inspired by me #createdbydiane Thanks!
Print on some colored paper to customize the printable.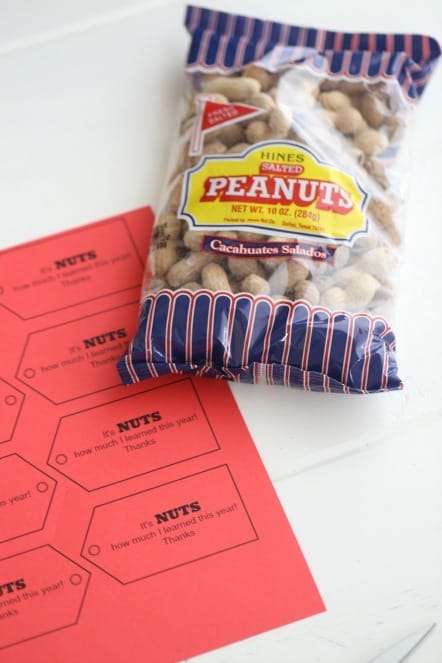 You can tie these tags onto some homemade Peanut Butter Cookies, a jar of peanut butter, you can buy some peanut type of bar, a can of peanuts, a jar of peanuts, a single serving of nuts… whatever type of nutty treat you prefer.
Here are some of my peanut butter posts you can look at for some recipes.
SHARE this on PINTERST if you think your followers would like it too!