Just one bite into these super delicious S'more Peanut Butter Bars.  
will have you wanting MORE!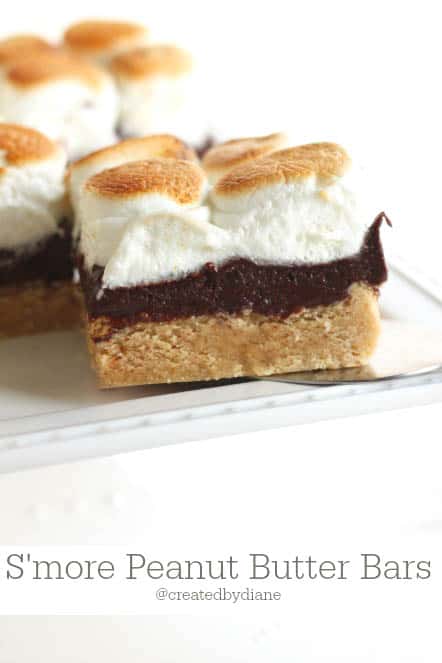 After all that is what S'more are known for.
These are like super-hero S'mores,
they have all the traditional components are the classic,
but get kicked up with the delicious flavor of peanut butter.
I will mention that the chocolate marshmallow cream is OUT of the Universe delicious, since I brought up the whole super-hero subject.
These could possibly be just what every super-hero at heart needs to feed our super human powers.
Yep, some days we may feel like we've been given kryptonite, but some days we enjoy something that is beyond our imaginations. These Peanut Butter S'more Bars are for the super-hero inside us all!
What makes a super hero?
Today…
Well, if you are battling a traffic jam, and come out of it not yelling at everyone I declare you have super-hero status!
If you get through homework hour (or three) with your kids without loosing you cool, you're a super-hero!
If you get dinner on the table and the kids driven to their activities on time, you WIN super-hero status!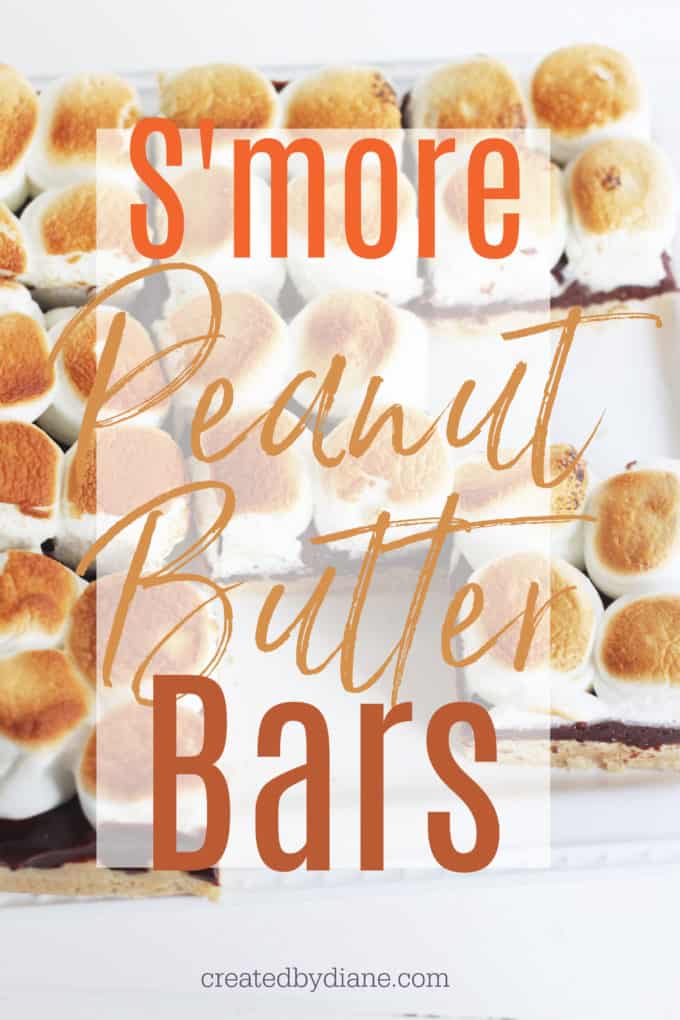 The days seem to get shorter and the to do lists longer,
no matter what you are doing today,
I think you will enjoy these…
and I'm awarding you super-hero status just for putting your best foot forward today!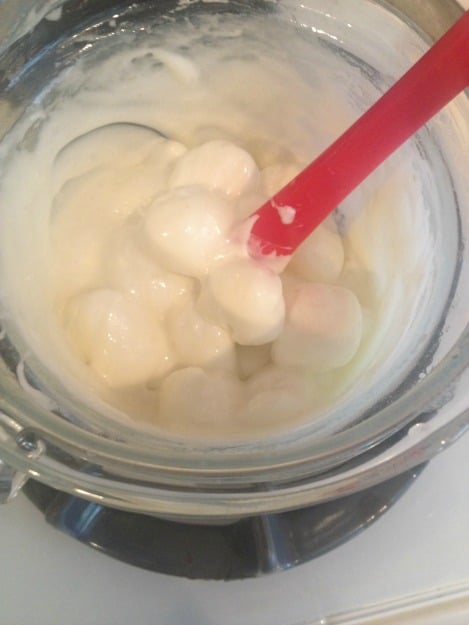 melt marshmallows until it's creamy smooth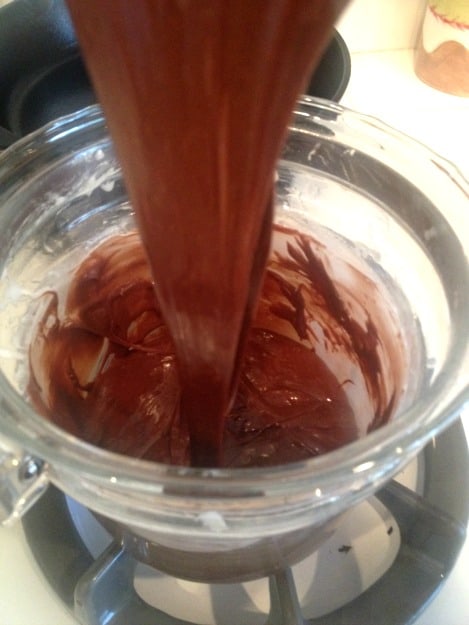 then add in the chocolate and VIOLA, you have deliciously chocolaty marshmallow cream,
which just happens to be perfect for these S'more bars!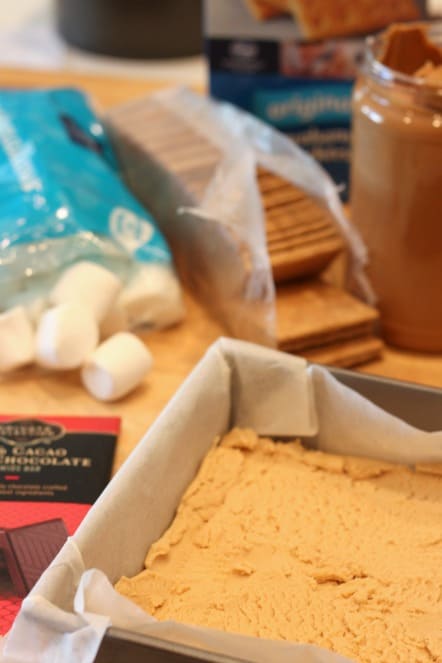 press the peanut butter cookie dough into a parchment lined 8×8 pan,
let the parchment overlap and hang off the edges for easy remove of the bars from the pan.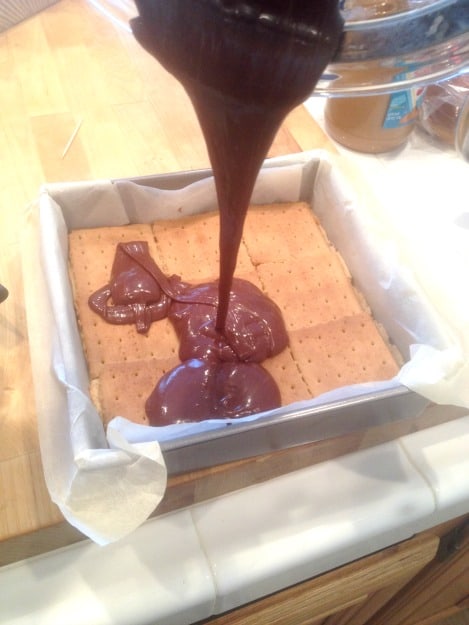 press the graham crackers into the peanut butter cookie dough so they stick,
then top the graham crackers with the chocolate marshmallow cream, spread it with a small offset spatula until it's smooth and even.
That way when you cut the bars, they will all look uniform.
The baking starts now,
bake for 15 minutes.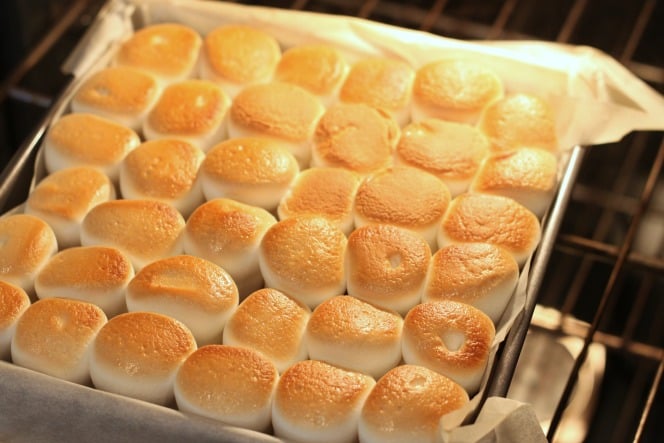 Toasting the marshmallows if the final step, but please don't start doing something else. This is the critical part that you will want to watch them carefully.
As the marshmallows heat they will swell and then start turning golden brown. Take them out of the oven, as soon as they are all golden. If you leave them in too long, they will burn and become messy and sticky and difficult to cut. So for the bars to be easy to cut when they cool, look for that golden color.
If at 350 degrees after two minutes, the marshmallows don't turn golden, turn the broiler on high and place the baking pan in the middle of the oven, so that the heat browns them without having them too close or burning the marshmallows. This will only take a minute.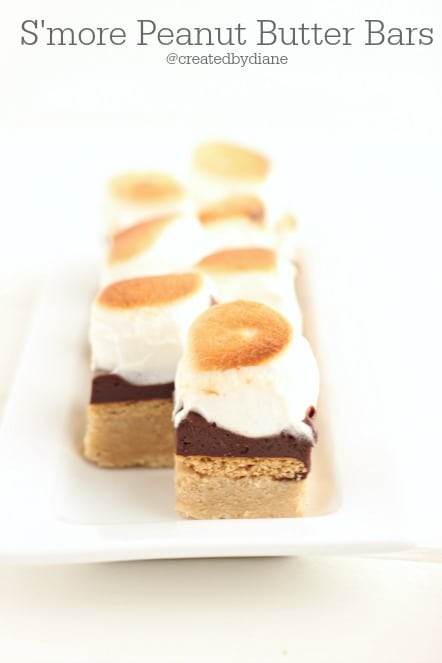 Peanut butter cookie bottom to the Peanut Butter S'more Bars
Ingredients
1/2 cup butter
1/2 cup peanut butter
3/4 cup sugar
1 egg
1 teaspoon vanilla
1 1/2 cups flour
1 teaspoon baking powder
Instructions
line an 8x8 pan with parchment paper, leaving the ends long so you can easily lift them out of the pan when they are finished baking
preheat oven 350 degrees
Mix peanut butter cookie base:
In medium bowl mix butter with peanut butter until creamy
Mix in sugar.
Add in egg, vanilla.
Slowly mix in flour with baking powder until blended.
Spread cookie mixture in bottom or pan evenly
The rest of the instructions are in the next portion, (assembly and baking instruction to complete the Peanut Butter S'more Bars follows)
S'more Peanut Butter Bars
Ingredients
9 (twin) graham crackers (these will fill one layer in an 8x8 pan
1-2 package marshmallows (36 for top of S'mores) 18 for marshmallow cream
2 tablespoons butter
3.5 oz dark chocolate
Instructions
With the peanut butter cookie dough pressed into the 8x8 pan (see above recipe for details)
press the graham crackers into the cookie dough
remove 36 marshmallows from the bag and reserve these for the top of the bars.
In medium saucepan over medium heat mix marshmallows (about 28 marshmallows)
with two tablespoon butter
then add in 3.5 oz dark chocolate cut into small pieces so it melts easily
Once the chocolate marshmallow cream is smooth, remove pan from stove.
Pour mixture over graham crackers and spread with a small offset spatula so it's even in the pan.
Bake at 35 degrees for 15 minutes.
Place the marshmallows with the flat side down on top of the chocolate marshmallow cream mixture.
Place in the oven for two minutes, then turn the broiler on high and place the pan on the middle rack and watch carefully as the marshmallows turn a light golden color.
*if the marshmallows cook too long they will melt a lot and they will be more difficult to cut and the result will be messier and stickier.
Remove pan from oven.
allow the bars to cool for 20 minutes
left out the parchment paper so the bars come out smoothly
Place the bars with parchment paper on a cooling rack, and let them cool another 5 minutes.
Cut the bars into pieces.
I found it easiest to cut in between the marshmallows, So some bars are 4 marshmallows on top, two on top, one on top for bite sized portions.