Peanut Butter Pie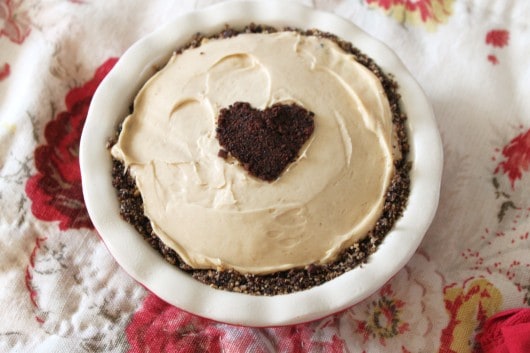 Mini Peanut Butter Pie
This isn't just any Friday.
I'm writing this post with tears in my eyes and a lump in my throat.
Since I started writing Created by Diane, I've met so many wonderful people, in real life and online. The food blogging community has brought me many joys, and sadly sorrow mixed within. Jennifer Perrillo who writes In Jennie's Kitchen lost her husband Mikey on Sunday to a massive heart attack. I've been reading lots about Jennie this week. My heart is breaking for her and her girls. Jennie wrote a goodbye post in it she said what we could all do to help her healing process. Make a peanut butter pie and share it with someone you love. It sounds simple, I only wish she would have had the chance to make Mikey one last peanut butter pie. Today is a day to hold on tight to the ones we love and share a little pie with them.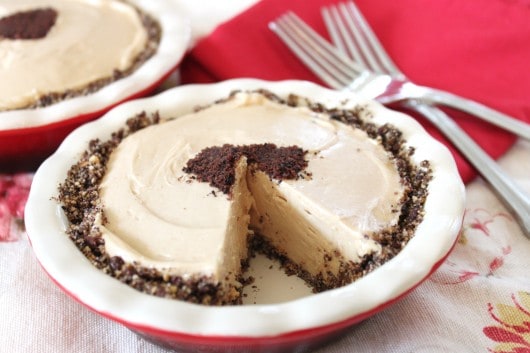 Peanut Butter Pie Recipe (2 mini pies)
crust:
1/4 cup crushed graham crackers
1/4 cup crushed chocolate cookies
3 Tablespoons melted butter
Mix and place into pie plate and press onto bottom and sides
Filling:
1/2 cup peanut butter
4 oz softened cream cheese
1/2 teaspoon vanilla
3/4 cup powdered sugar
1 cup whipped topping
Beat all ingredients together and pour over pie crust.
Freeze 2 hours or until ready to serve.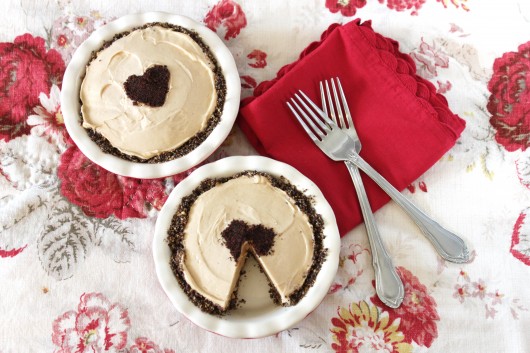 Every time I think of Jennie's tweet "He's gone. Any my heart is shattered into a million pieces." The tears just roll down my face.
Take a moment to tell the ones you love how much they mean to you, with or without Peanut Butter Pie.