It really is the PERFECT time to whip up a batch of these Peanut Butter Banana Dog Treats for you four-legged friends.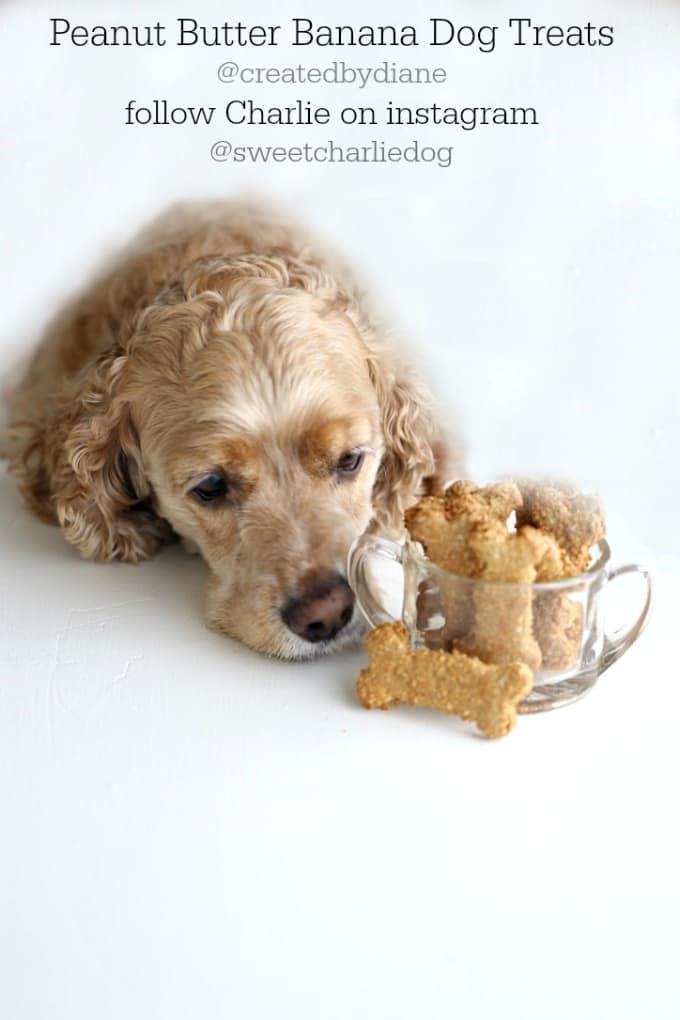 although these are great all year long…and we wouldn't want them to miss all the fun of fresh-baked cookies,  now would we?!?
Charlie just LOVES when I bake him homemade treats, these are super easy to make, everything goes in the food processor and then I just roll them out, cut the shapes and bake them.
You can wrap them up and tuck them into your pets stocking for Christmas or just start handing them out to them right away, they will surely be sniffing around the counters  waiting for them to cool, trust me!
If you're on INSTAGRAM, you'll have to follow Charlie along on his adventures HERE I'm on there too if you are not already following me… go right ahead HERE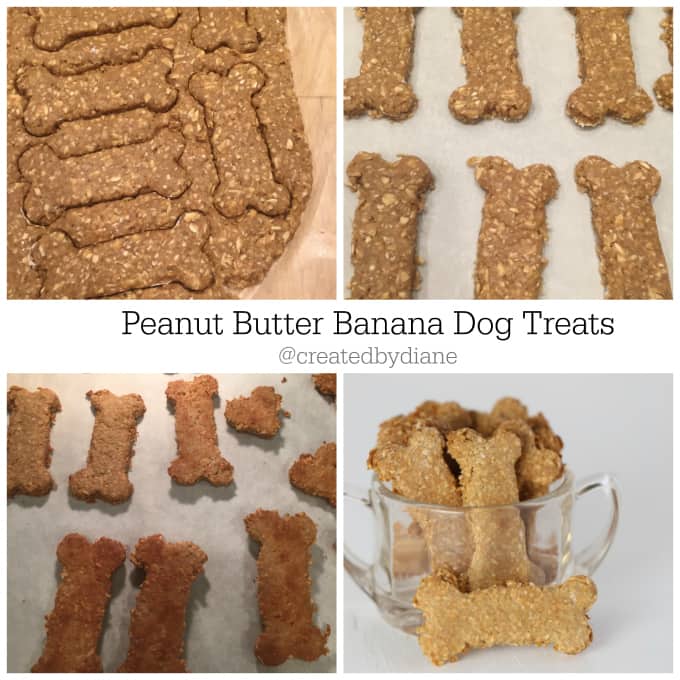 And these are gluten-free too if your pup can't have gluten.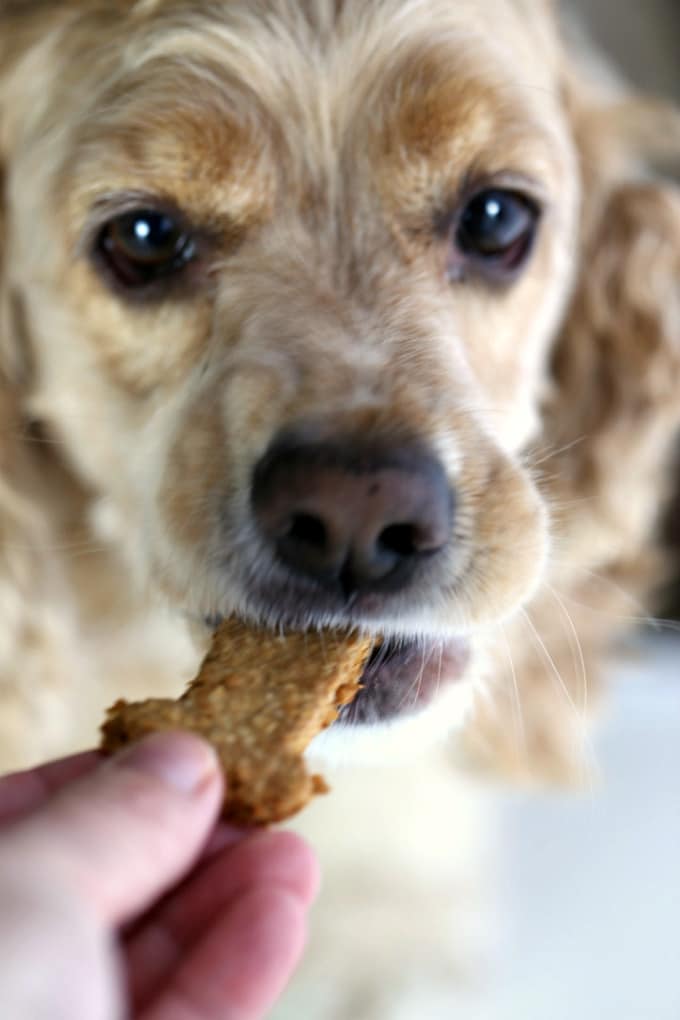 Be sure to also check out this post it has my top 10 must-have items for your dog.

Peanut Butter Banana Dog Treats
a delicious dog treat your canine would love with peanut butter, banana and oats. It's gluten free and fun to make.
Author:
Diane Schmidt Created by Diane
Ingredients
1 1/2 cup oats
1/4 cup banana (about 1/2 banana)
1/4 cup peanut butter
1 egg
1 tablespoon coconut oil
Instructions
In a food processor process the oats until they are fine.
add in the banana, peanut butter and egg and coconut oil, process until all combined.
(you can heat the coconut oil slightly to make the mixture easier to manage)
Roll out dough between wax paper, add a little cornstarch is the dough is sticky, it's the consistency of playdough, so it will come together if you knead it a few times before and in between rolling and cutting the cookies.
Cut with desired cookie cutter.
Place on a parchment-lined baking sheet.
bake at 350 degrees for 20 minutes, the bottoms will become crisp which is great for a crunchy dog treat.