I just love these thick bakery-style cookies, they are slightly crunchy on the edges and chewy inside and the cookies are large
…large cookies are always a good thing.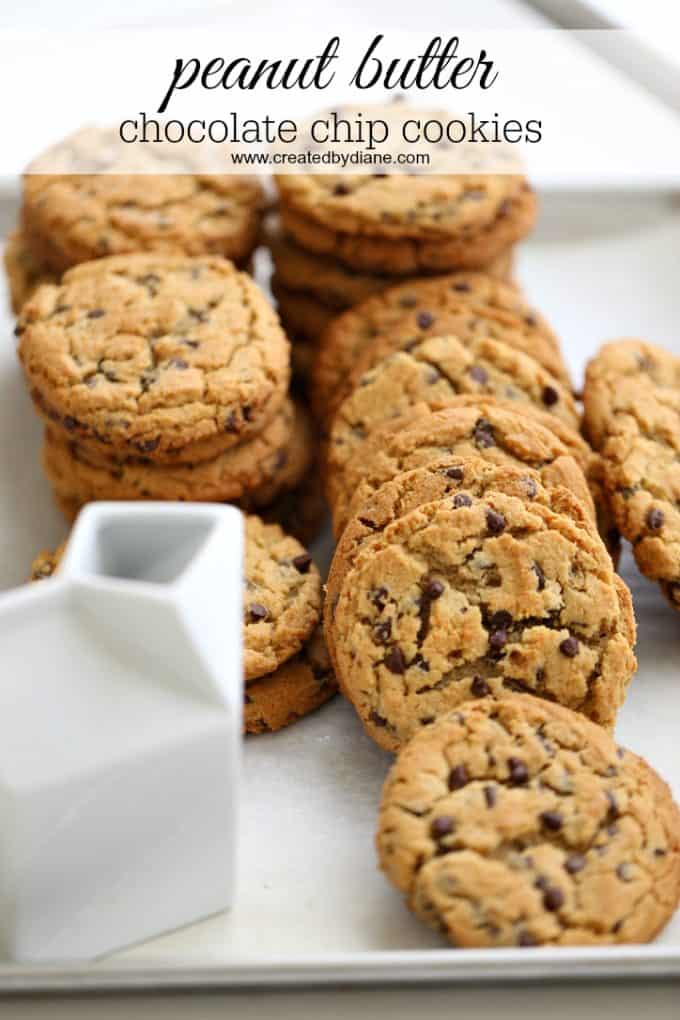 A really vivid memory came to mind first when I piled the cookies all on the tray,
and then as soon as I took a bite.
They reminded me of the "lunch-lady" cookies in grammar school.
To be specific kindergarten, I have so many childhood memories and many involve food, this one is no different.
In kindergarten two kids would go and get a wagon full of BIG cookies and milk in small cartons piled in a red wagon, I loved seeing that wagon…
even long after I was in kindergarten I'd see two little kids walking the halls with cookie and milk and I'd think of all the happy memories of kindergarten. Like my teacher who still remembered me even when I was in high school. I was so fortunate to have some really great teachers, and I'd go back and visit them.
I recall seeing my kindergarten teacher way down the hall and she'd call me by my full name, I always wondered how all the teachers would remember me no matter how much I had grown or thought I had changed, but they would all recognize me. I was always an outgoing, talkative kid, and as genes would have it so are my kids, it's no wonder teachers remembered me they probably repeated my name many times while I was in their class!
Being a kid and getting a giant cookie was and is always GREAT, these cookies are PLEASERS!!!! So bake up a batch and share them with everyone.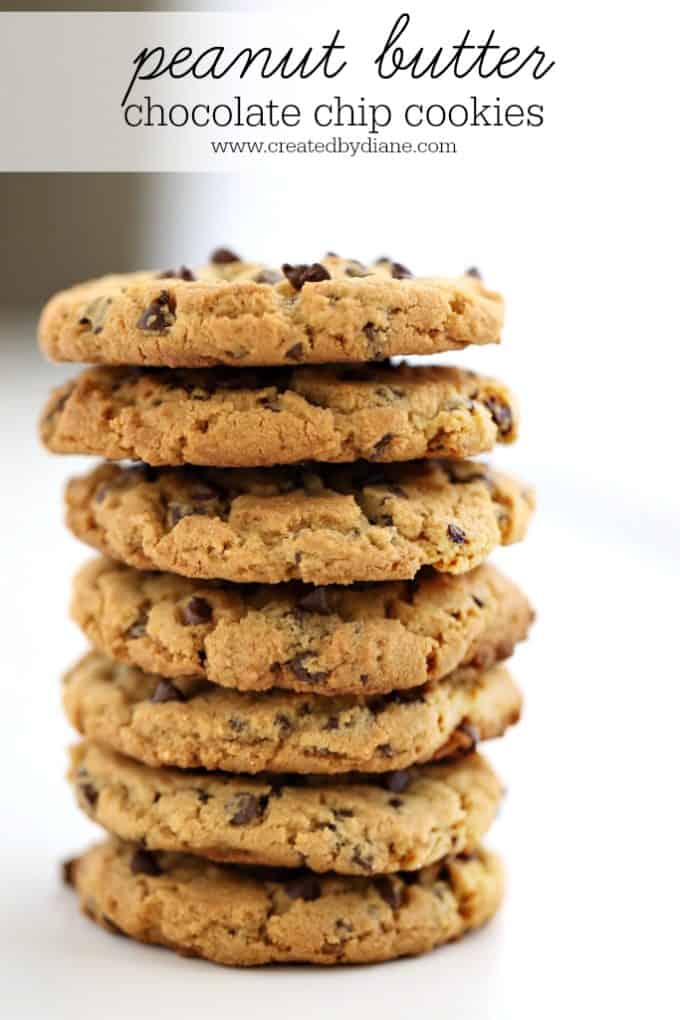 Now the day I got to go get the wagon, from the lunch ladies that was always a GREAT DAY!
The only time I get to see someone walking around with cookies is when it's girl scout cookie season and wagons are full of boxes of cookies. One those cookies are pretty small, second… NOTHING beats homemade cookies!
When I was a kid I wished the peanut butter cookies had chocolate chips in them. Now I make them exactly the way I like them.
These cookies are crunchy and chewy and filled with mini chips and oh so yummy!
These make great ice cream sandwiches, just scoop on some of your favorite ice cream and enjoy.
Peanut Butter Chocolate Chip Cookies
Ingredients
1 cup peanut butter
1 cup butter
1 1/4 cups sugar
3/4 cup brown sugar
2 eggs
2 teaspoons vanilla
2 1/2 cups flour
1 teaspoon baking soda
1 teaspoons salt
1/2 teaspoon cinnamon
1-12oz. package mini chocolate chips
Instructions
Preheat oven to 350°
In a large bowl with a mixer beat peanut butter, butter, with sugar and brown sugar until smooth.
Add in eggs and vanilla, mix on medium until well blended.
Add in flour, baking soda, salt, and cinnamon and mix on medium-low until combined then on medium until completely mixed.
Stir in mini chocolate chips.
Using a large scoop (3 tablespoon size) and place dough two inches apart on parchment-lined baking sheets. Don't overcrowd the dough, these are large cookies and you'll want them to bake evenly.
Bake for 12-14 minutes, the edges of the cookies will be slightly firm, allow cookies to cool on baking sheets completely.