Peanut butter, oh how it can be even better in ice cream than the most delicious peanut butter sandwich or peanut butter cup… yes it's true!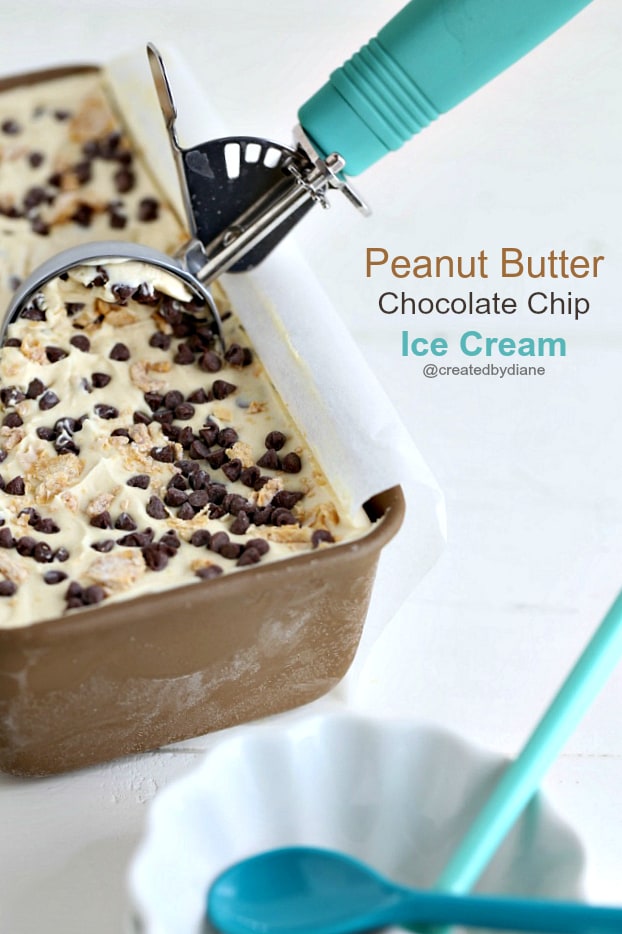 Peanut Butter Chocolate Chip Ice Cream
Don't miss one delicious recipe and get my FREE e-cookbook click here!
I have always been a huge fan of peanut butter in my ice cream, hot peanut butter over top, pieces all swirled in, but this is even more delicious than just one or the other.
This ice cream is peanut butter flavored, and there is also sweetened peanut butter crumbles inside along with mini chocolate chips.
Oh I just love mini chocolate chips, they are tiny bits of deliciousness. Don't you agree?
So… peanut butter and chocolate and ice cream,
yes, it's a delicious combination!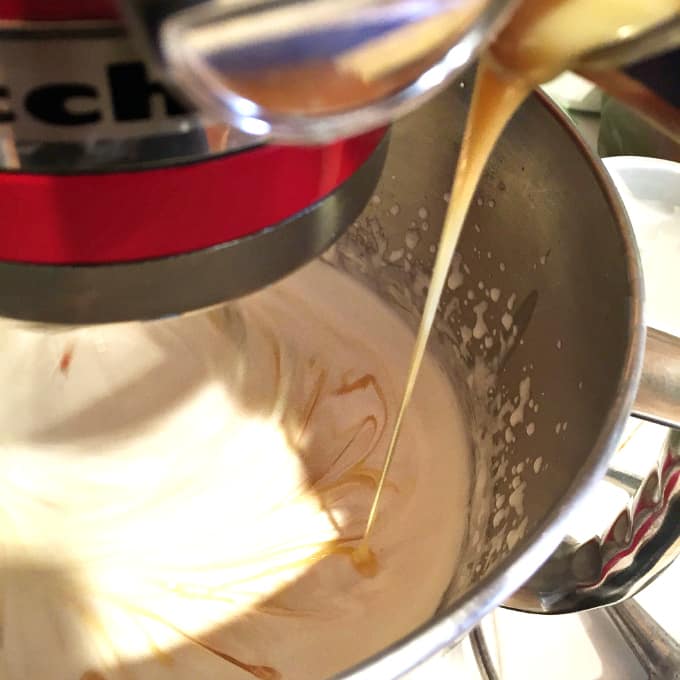 Homemade ice cream, isn't difficult and you don't even need an ice cram machine.
Whip up heavy cream,
drizzle in sweetened condensed milk  (isn't sweetened condensed milk jus the best!)
and then add in some peanut butter…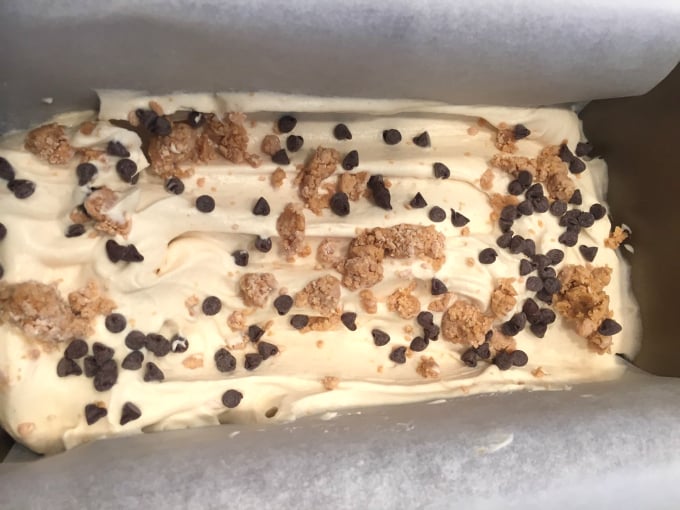 mix some more peanut butter with powdered sugar, it will become dry and crumbly and that's a good thing
In a loaf pan, layer the ice cream mixture with the peanut butter crumbles and mini chocolate chips, repeat and then put it in the freezer for 5-6 hours.
Scoop out and ENJOY!!!

Peanut Butter Chocolate Chip Ice Cream
Ingredients
2 cups heavy cream
1-14 oz can sweetened condensed milk
1/2 cup peanut butter
1/4 cup powdered sugar
1/4 cup mini chocolate chips
Instructions
In mixer bowl whip heavy cream until medium to stiff peaks form
Drizzle in sweetened condensed milk and 1/4 cup peanut butter
Mix on medium to medium low until fully combined
Mix 1/4 cup peanut butter with 1/4 powdered sugar in a small bowl until the sugar is absorbed.(add more powdered sugar if needed a tablespoon at a time depending on the peanut butter, you'll want a dry slightly crumbly result)
Layer half the ice cream in a loaf pan and top with half the peanut butter crumbles and half the chocolate chips, repeat then place the loaf pan in the freezer for 4-6 hours.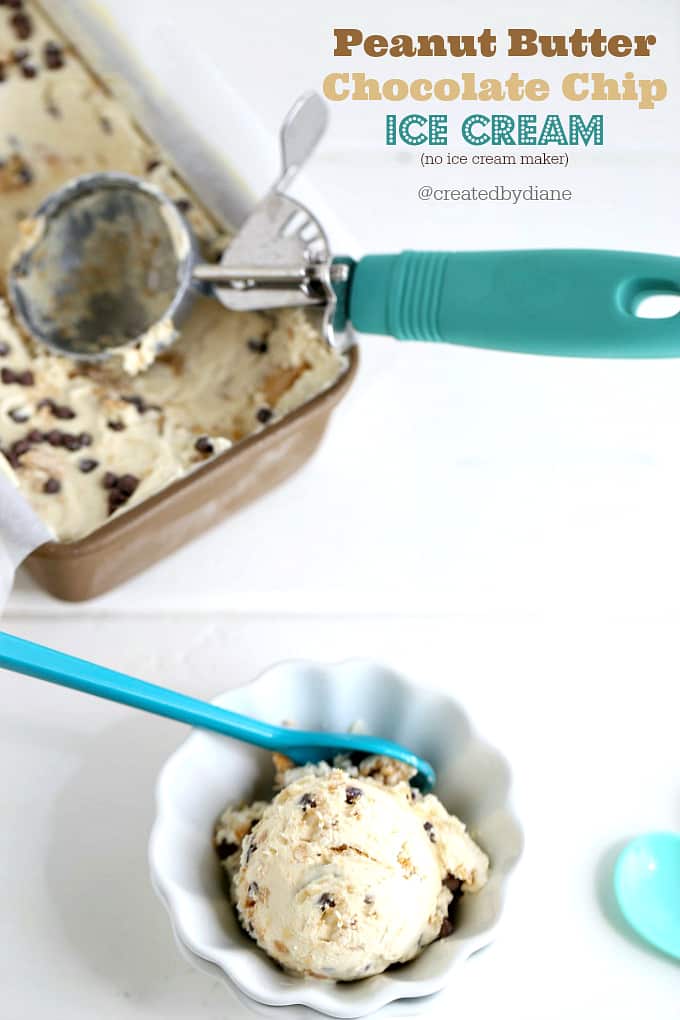 This is a peanut butter lovers DREAM!!!!