If you're looking for a fun way to enjoy the holiday season, give these cranberry jello shots a try. Over 21 only. These have vodka in them.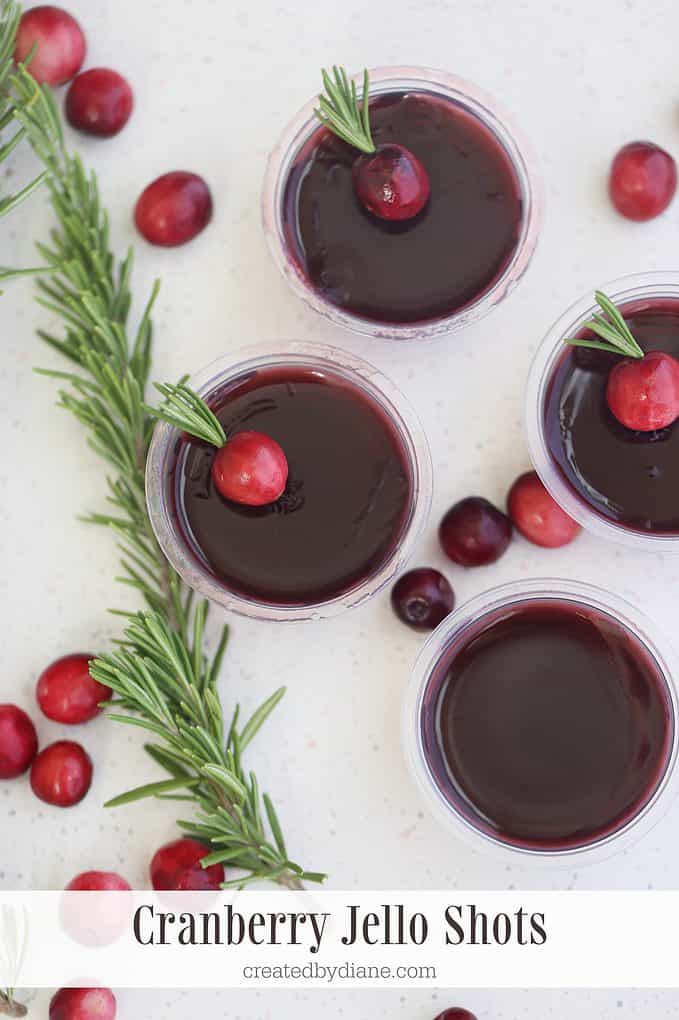 I'm all about… all things cranberry as soon as they come out every year. And thought it would be fun to make some cranberry flavored jello shots. 
I used cranberry juice, vodka, and jello. Cranberry jello is available at Walmart or amazon, black cherry is a great option if you can't find cranberry or use Knox gelatin. 
These are festive and for a cute garnish place, some rosemary sprigs into some fresh cranberries. 
Another possible flavor option is to use cranberry and a little lime for a citrusy kick. I'm thinking raspberry and lemon will be a great flavor as well.
These are the size cups I used, you can use smaller cups as well.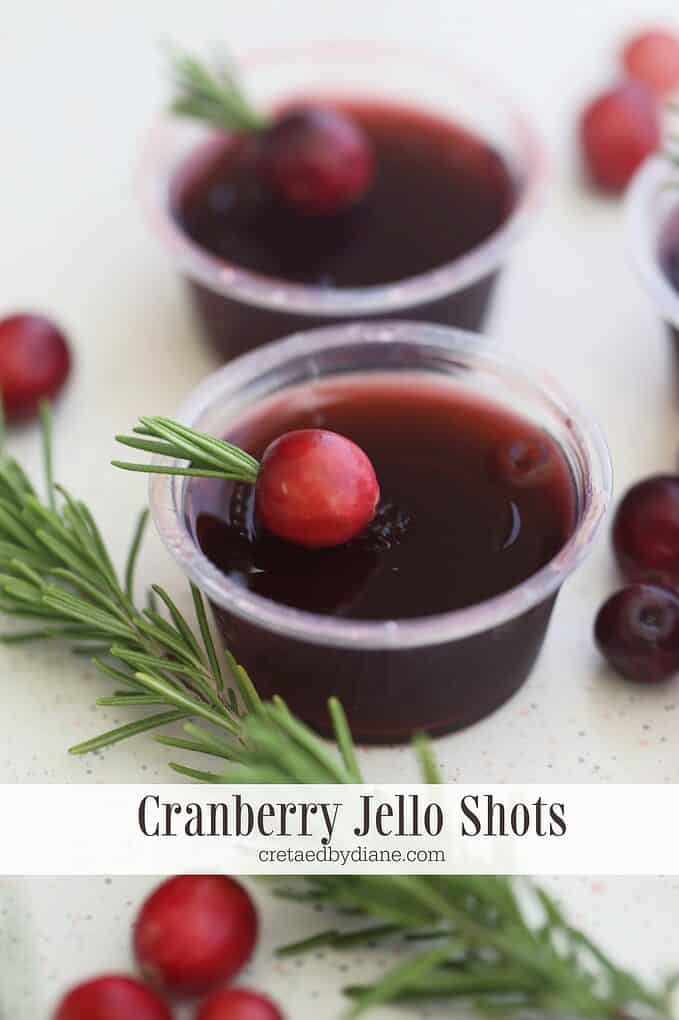 These would be fun for a Friendsgiving, or maybe to amp things up on Thanksgiving if you have to wait for the main course to be served.
Great at a holiday party.
New Years…
You name it.
It's been fun having them in the fridge to enjoy on a moments notice!
The amount of vodka can be adjusted to you liking, regular or strong. 
Alternatively, you can make them without vodka, for a fun small festive jello cups to serve to everyone.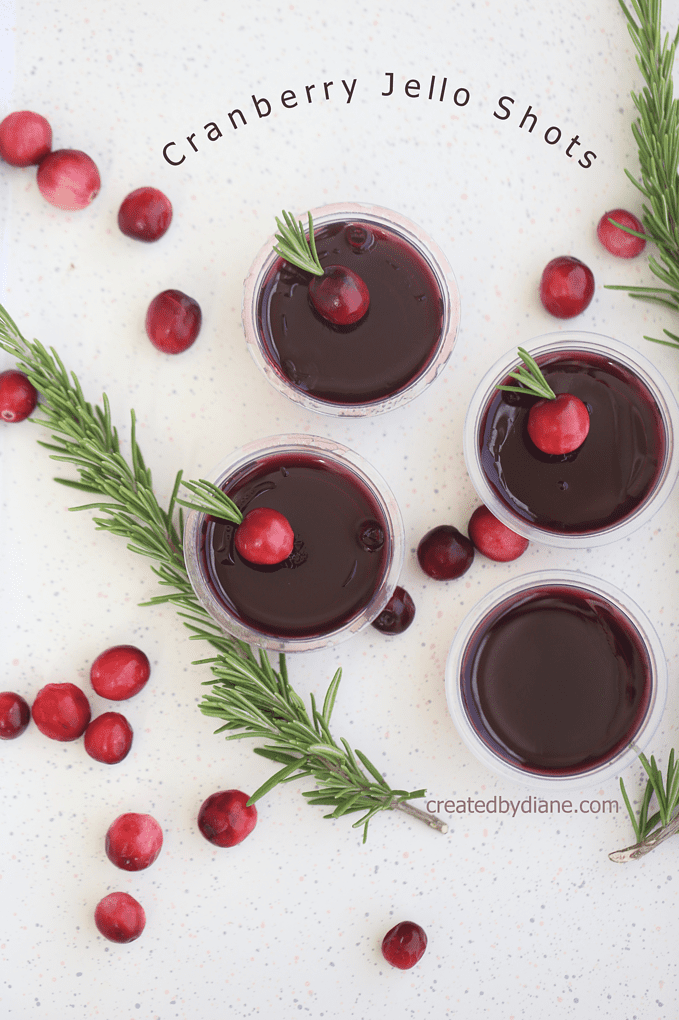 If you were looking for Cranberry Sauce Recipes check here, I made 6 varieties. Great flavor combinations, something for everyone. Mix it up and try something new.
Cranberry Jello Shots
cranberry jello shots, a festive and fun time to enjoy around the holidays
Author:
Diane Schmidt, Created by Diane
Recipe type:
Dessert, cocktail
Ingredients
3 oz cranberry (or another variety red) jello
12 oz (1 1/2 cups) cranberry juice or water
6 oz (3/4 cup) vodka
for a fun flavor variety, you can add some lime juice
Instructions
In a saucepan bring the cranberry juice to a boil, add in the dry jello mix and stir until dissolved.
Stir in the vodka.
Pour into 2 oz plastic cups (or smaller) cover with lids and place in the fridge until set up about 6 hours.
For really strong jello shots you can add more vodka 4 oz more.
For more shots, you can add up to 20 oz juice/water.
This recipe can easily be multiplied to make more.