Cranberry Brie and Walnut Pizza Bites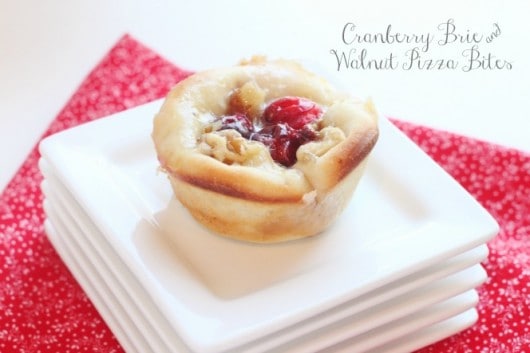 Cranberry Walnut & Brie Pizza Bites
Don't miss one delicious recipe and get my FREE e-cookbook click here!
I just love grab and go appetizers.
You know, they aren't all fussy and falling apart when you take one and the first bite in crumbles all over you.
Yeah, I like this type, all snuggled up and delicious.
They have a wonderful savory taste along with a nice kick from the cranberries.
Really I could not stop eating these.
These will be my go to recipe this Holiday for sure.
I'm making them for a party, and then again for Christmas Eve and well I'm sure they will be popping up at New Years as well.
These are great as they don't take a long time to make, and you don't need a ton of ingredients either.
So what's you favorite appetizer this year? Do you have one you find you are making over and over like me? I'd love to know, tell me in the comments. I'm sure I'd love to try some new appetizers, really I would I just love appetizers!
Cranberry Brie and Walnut Pizza Bites
Ingredients
1 Classic Pillsbury Pizza Dough
5 oz Brie Cheese
½ cup chopped walnuts
½ cup fresh cranberries
Flour to roll out dough
Instructions
Roll out pizza dough; using a 3 in cookie cutter cut it into 12 circles. Re rolling out the scraps on a lightly floured surface to make all 12.
Place the dough circles in a cupcake pan that has been sprayed with a non stick baking spray.
On top of each pizza dough circle, place a slice of brie cheese and a few cranberries along with some chopped nuts.
Bake at 425° for 10-12 minutes, they bake quickly as they are in the separated cupcake pan
Notes
You could add a few drops of maple syrup the top of each pizza bite for a sweet addition. Flour your cookie cutter so it doesn't stick to the dough while you are cutting out the circles.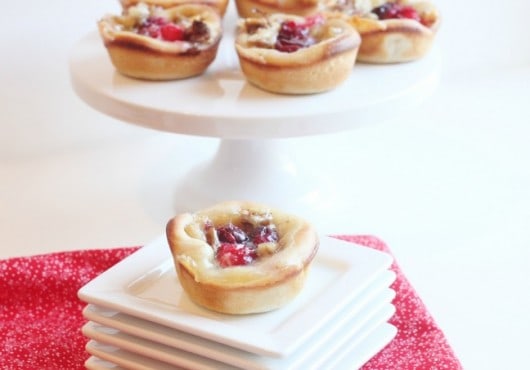 You may need to make a couple batches to keep up with them disappearing!

*General Mills asked me to create a Holiday Appetizer, as always all opinions are my own.