Cranberry Almond Scones.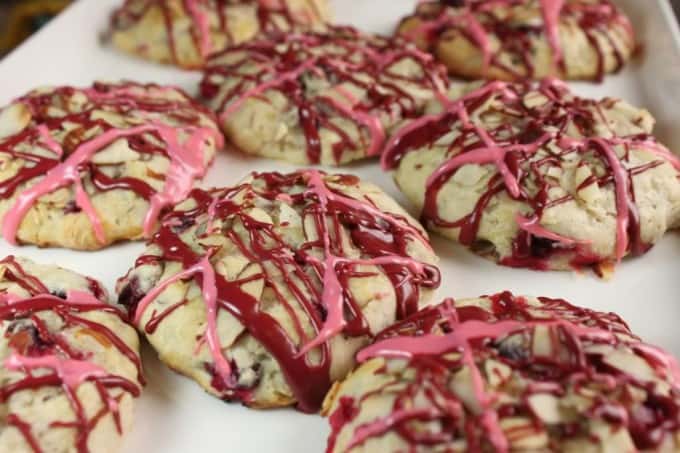 I love scones and have made many varieties:
Pumpkin Scones, Lemon Scones, Chocolate Scones,
Black Raspberry Scones and Chocolate Strawberry Scones.
It was only a matter of time before I made Cranberry Scones, these have a delicious almond flavor too.
I included the printable recipe below
My first printable recipe…whoo hooo 🙂 I get excited about the little thing, can you tell.
I gathered my ingredients and couldn't wait to begin.
Place butter, sugar, baking powder and salt into the food processor
pulse until it resembles crumbs
I coated the cranberries in a little flour
This is the sticky part, but don't be afraid….just add flour to your work surface and then sprinkle more flour on top and start folding it together.
It only takes a few folds and it's all blended and less sticky.
I cut the scones with a circle cutter I had dipped in flour and then brushed the tops with an egg wash.
sprinkled on sliced almonds and they were ready to go in the oven.
Out came these light golden scones and I love how toasty the almonds got.
almost ready to eat, but they needed a little sprucing up!
Icing is sure to make them all look and taste sweet!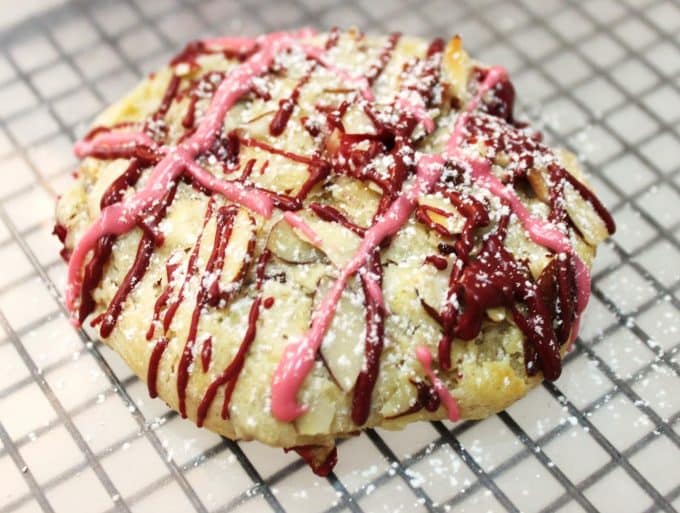 One last thing….it snowed all over them, and by snow I mean, sprinkled with powdered sugar. It doesn't snow for real at our house, so we call powdered sugar "snow". It seems like it's snowing everywhere else, I thought we'd enjoy some snow too.
I love that the food processor cuts the butter into the recipe just right before it begins to melt and then it creates these pockets in the scone that make them bake up beautifully!
Click on the link below for the recipe:
Printable Cranberry Almond Scone Recipe