These White Chocolate Covered Pretzels with Pistachios and Dried Cranberries
are quick, easy and DELICIOUS!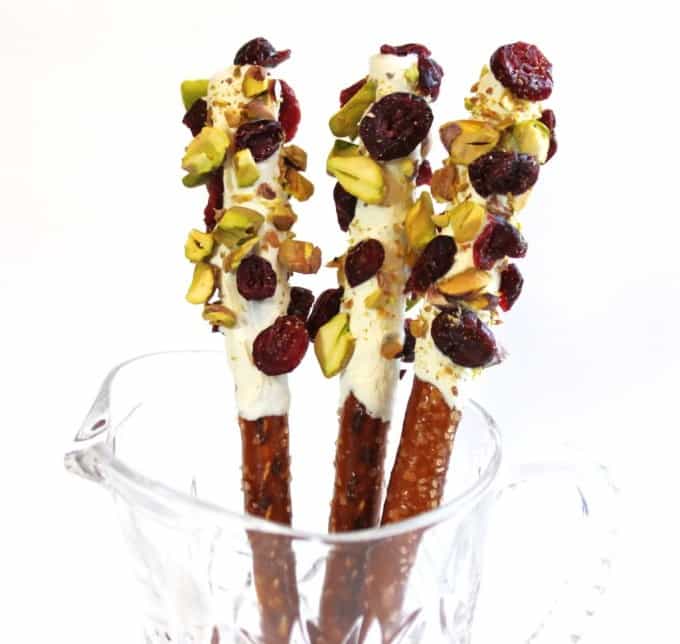 Have your pretzels, chopped pistachios, dried cranberries as well as a wax paper lined pan ready.
Melt white chocolate and dip half the pretzel into the melted white chocolate,
then add the pistachios and dried cranberries before the chocolate dries.
What fun Christmas colors!
I love the light green and dark red, it stands out on the white chocolate beautifully!