Don't forget the cranberry sauce its' a must have, on any holiday table!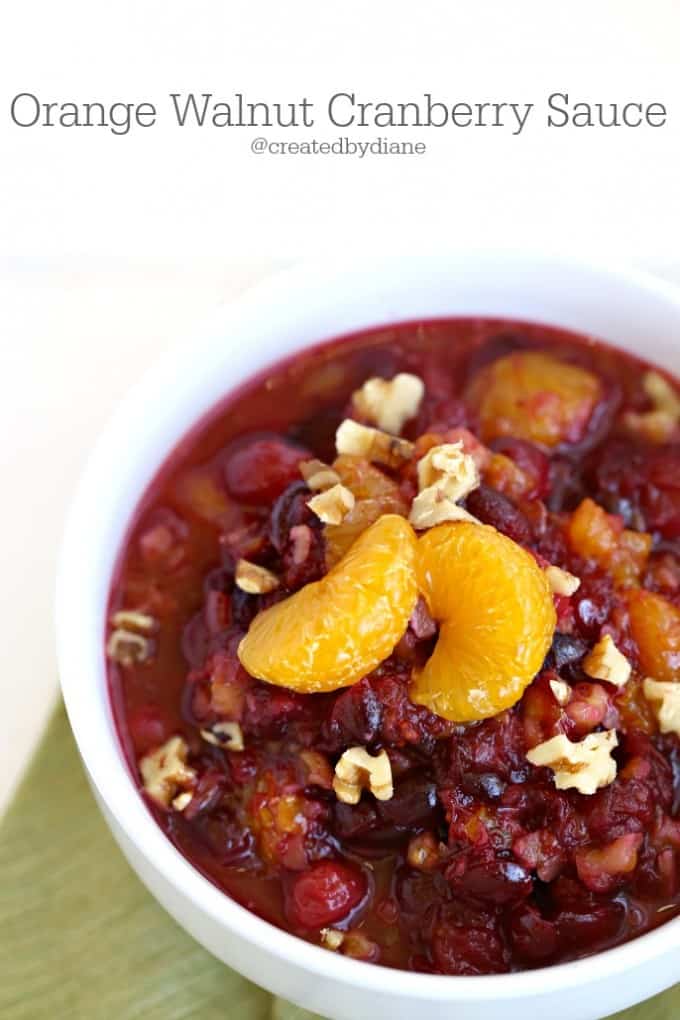 Orange Walnut Cranberry Sauce
Don't miss one delicious recipe and get my FREE e-cookbook click here!
I've been making this cranberry sauce for years and years and when I recently mentioned it to a few people they said they have never heard of it or had it. I was surprised!
I recently posted 6 cranberry sauce recipes HERE
Since we're counting down to a big holiday meal here, I thought I'd share one more with you.
My old favorite.
Still plenty of time to make a fun new cranberry sauce for the upcoming holiday meal.
So grab a pot and spoon and let's get cookin'
 I just love the flavors in this cranberry sauce with the addition of oranges and walnuts!
Orange and Walnut Cranberry Sauce
Ingredients
1/2 cup orange juice
1/2 cup water
1 cup sugar
12 oz cranberries
1 11 oz can mandarin oranges (drained)
1/2 cup chopped walnuts
Instructions
Bring orange juice, water, sugar and cranberries to a boil in a medium saucepan over high heat.
Cook on medium-low for 10 minutes.
Take the saucepan off the stove.
Stir in mandarin oranges and walnuts.
As the sauce cools it will thicken.
Serve cold or at room temperature.
This is one item you can make ahead of time for the holidays and keep in the refrigerator.
Keeps well for 2 weeks in the fridge.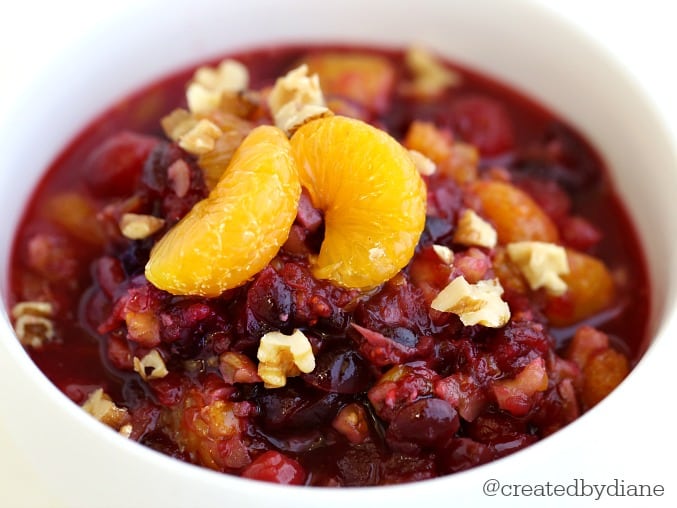 Take a look HERE for my post on 6 Cranberry Sauce Recipes along with 10 other great recipes with cranberries.