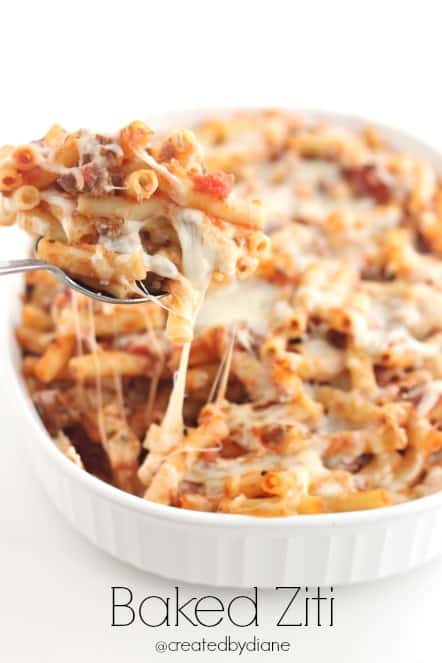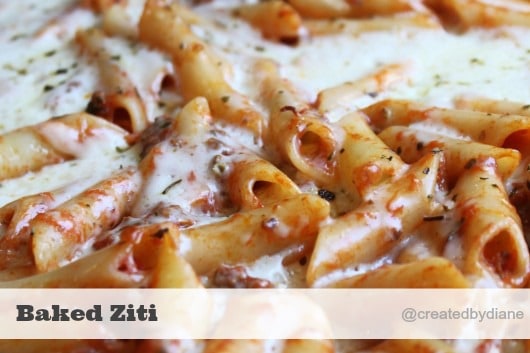 Baked Ziti has been a favorite of mine since I was young. I can remember my mom making it often and I just loved how the Mozzarella Cheese would stretch out long, like on pizza.
I baked this in a 13×9 pan, but it can also be made into individual dishes, which is how I remember my mom making it. Either way it's delicious.
Baked Ziti Recipe printable recipe
1 pound ziti noodles (or penne)
24 oz marinara sauce
1 1/2 pounds ground beef
2 cups grated Mozzarella Cheese
1 1/2 teaspoon oregano
salt and pepper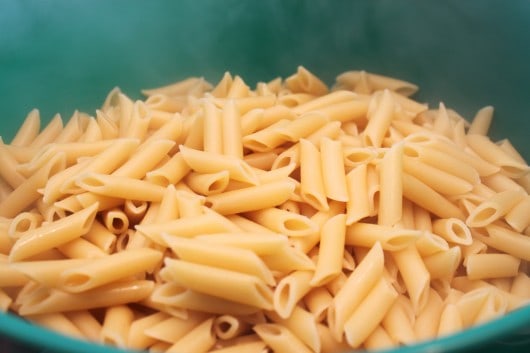 Cook pasta until it's aldente (do not over cook the pasta) When baking pasta under cooking the pasta for a minute is so much better than over cooking it for a second. While the pasta is cooking, brown the ground beef in a pan until it's thoroughly cooked.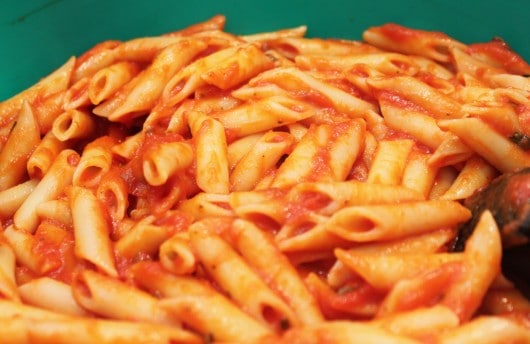 In large bowl place pasta, marinara sauce.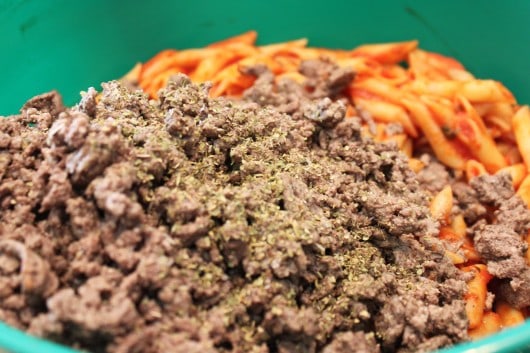 Add to it the ground beef, salt and pepper to taste along with oregano.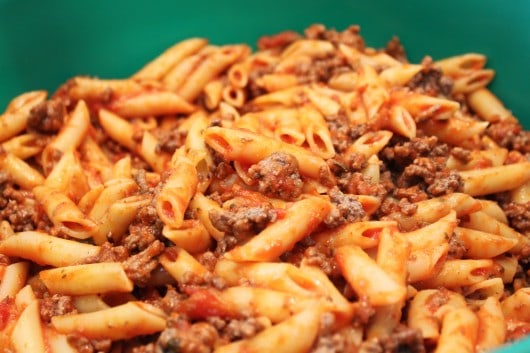 Mix well.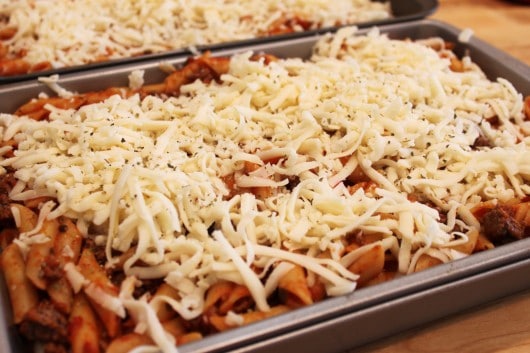 In a 13×9 pan create 2 layers of the pasta mixture topping each with a cup of grated Mozzarella Cheese.
Bake at 350 degrees for 45 minutes.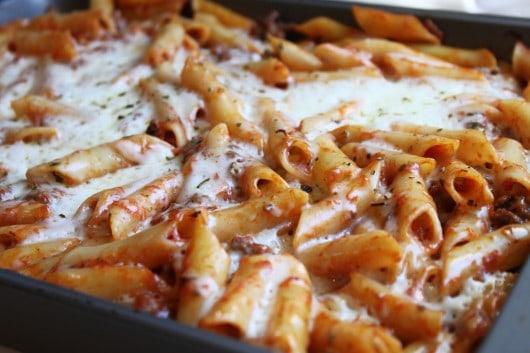 I often make two trays of Baked Ziti and allow one to cool completely, wrap it well and put it in the freezer. It's wonderful to have a tray of Ziti all prepared, just thaw and reheat.