Pie recipes including how to make pie crust, and lots of filling options for delicious homemade pie. Have I mentioned… I love pie. I always have and I'll be sharing my favorite from when I was a kid to what I make most today. Come along on this delicious pie journey and be inspired to make PIE!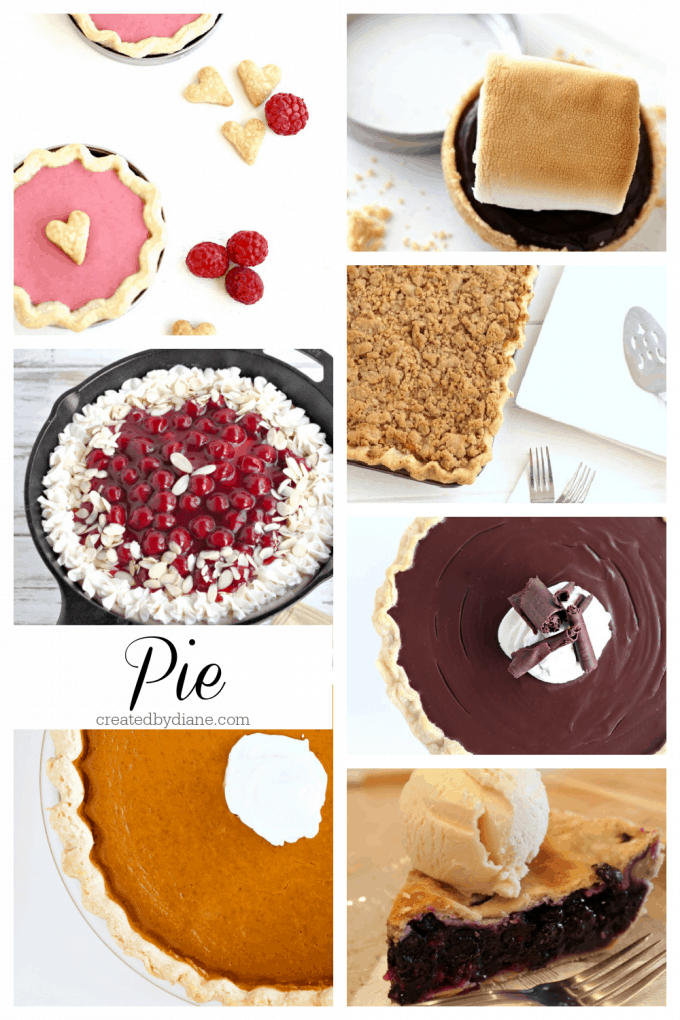 No matter the flavor, take time to enjoy pie… you'll be glad you did.
I even have a pie that has no crust for the non-pie crust people. If you love pie crust THIS is my favorite way to prepare it.
and it can be simple to make a pie, come see all sorts of pies!
AND if you like savory pies check these out:
A twist on traditional pie… a Galette:

Fruit Pies:
Chocolate Yumminess:

Pumpkin Pie: A great flavor combo of pumpkin and cheesecake for a velvety smooth pie:

Nutty Pies:

Pie Crust Ideas:
Along with traditional flour crust, other popular pie crust area Graham Cracker Crusts, Oreo Cookie Crust, any cookie and be used like Vienna Fingers, Peanut Butter Stuffed Cookies, or vanilla Oreos, just use cookies, crusted in a food processor with melted butter and if needed a little sugar if they're less sweet, to begin with.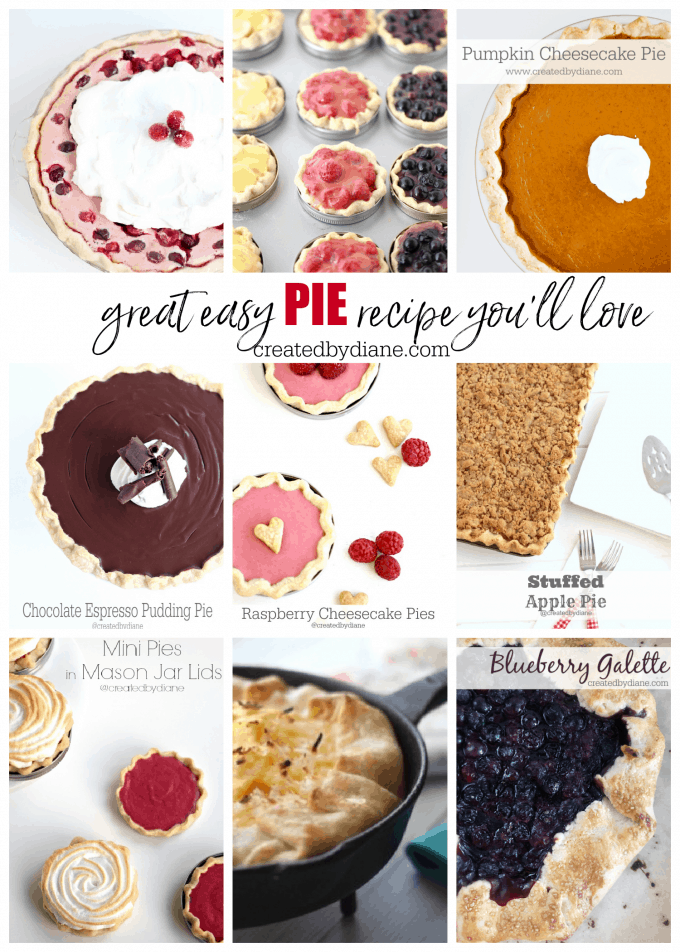 Savory recipes with pie crust include Easy Empanadas, and Spinach & Goat Cheese Pies.