Chocolate Pudding is a classic dessert, and this is one pie you will want to put on your baking list!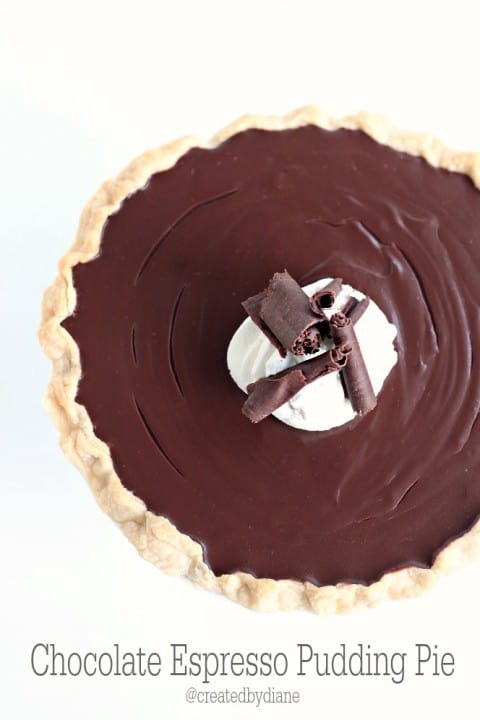 I have always loved chocolate pudding, at each and every holiday my mom would make chocolate pudding pie.
It was always my favorite and I wasn't the only one either.
Pie for breakfast is underrated. I think since pudding has so much milk in it, it makes the perfect breakfast food.
I wanted to add some rich and delicious taste to the classic I remembered.
It worked! This pie is rich in chocolate taste and has just enough espresso in it, to have everyone curious what is making is so extra special.
One look and it looks like an ordinary chocolate pudding pie, but take one bite and you'll know it's special!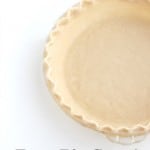 Here is a link to my pie crust post
Bake the pie crust until it's golden, this pie does not go back into the oven once it's filled with pudding.
This recipe fits a regular 9 inch pie crust.
This pie will be so popular you may want to make 2 of them!
You can never have too much pie in my book.
Chocolate Espresso Pudding Pie
Ingredients
2 1/2 cups whole milk
1/2 cup sugar
1/4 cup cornstarch
3 eggs
1/4 teaspoon salt
8 oz chocolate (I use Ghirardelli 60% Cacao Chocolate Chips)
2 teaspoons instant espresso powder
4 tablespoons butter
Instructions
*you will need to bake a pie crust first.
Alternatively you can pour the pudding into dishes.
In saucepan over medium heat, whisk milk, sugar, cornstarch, eggs and salt.
As soon as it's warm, pour in the chocolate chips, butter and espresso powder.
Whisk until it comes to a full boil.
Stir constantly for a minute.
Remove from stove.
Pour into pre-baked pie crust.
Allow to cool at room temperature, then place in refrigerated until fully chilled.
Notes
*if you pudding is not super smooth, pour it through a fine stainer before pouring into the pie crust.
**top with fresh whipped cream and chocolate curls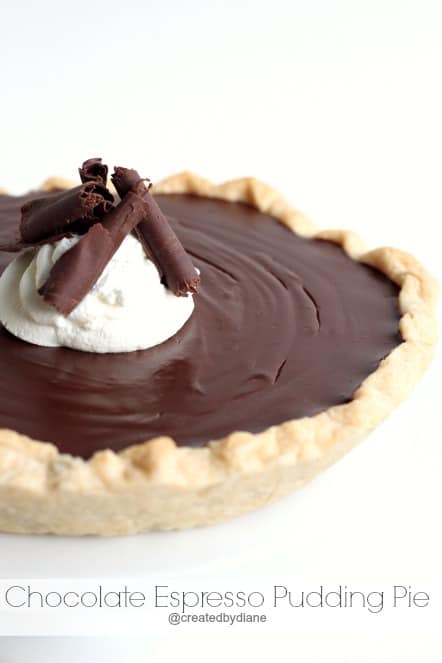 Enjoy!