Mushrooms are a great side dish, and these taste amazing!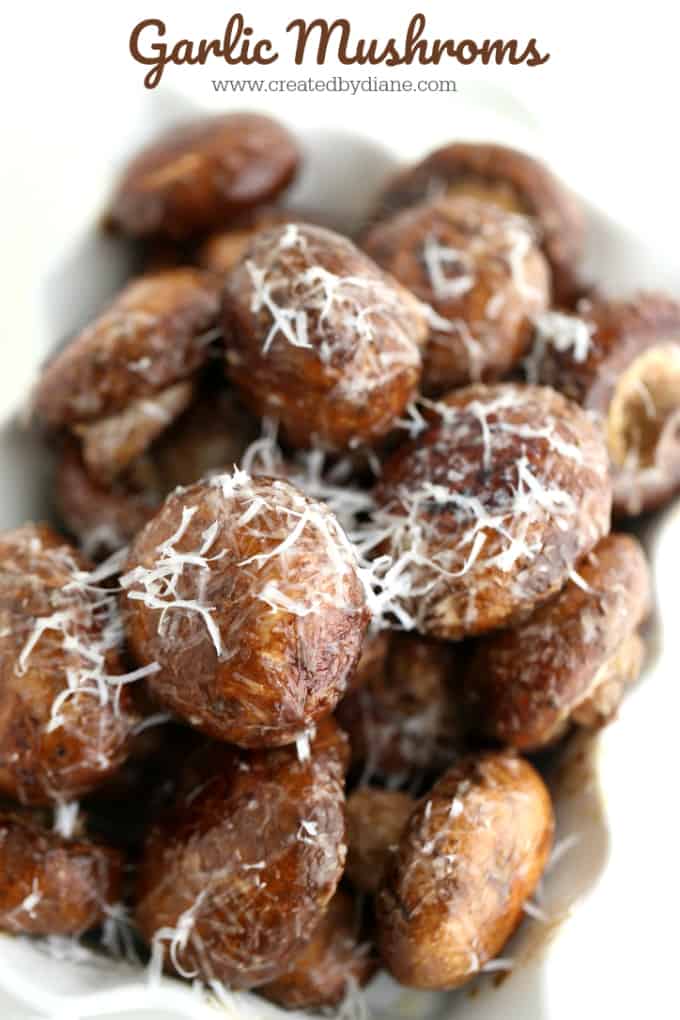 I love how "meaty" mushrooms are,
they are filling and taste great when they aren't overcooked and mushy.
This is a quick dish that you can whip up in minutes.
These are not only great on the side of a nice juicy steak, they are great as a meat alternative to vegetarian meals.
These are great to have in the fridge to snack on even cold.
More Mushroom Recipes:
this dish is great with mushrooms and these would be fantastic with it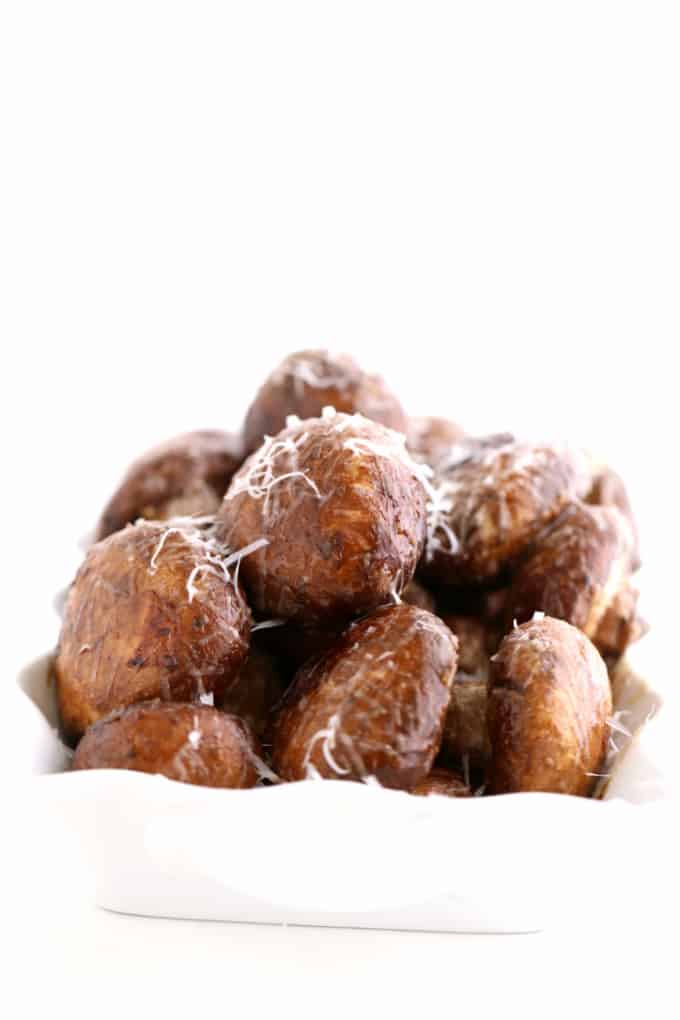 I love small portabella mushrooms they taste great and they look great too.
You can make this with white button mushrooms but I like portabella best!
THIS is the skillet I use and love and I use it so much I have 3 of them and more in other sizes too, it's a kitchen must have.

Garlic Mushrooms
Ingredients
16 oz. small portabella mushrooms
3 tablespoons fresh minced garlic
1/2 tablespoons olive oil
1 tablespoon butter
salt and pepper to taste
1/2 oz.parmesan cheese for grating over the top
add a splash of red wine if desired
Instructions
In a skillet (I use cast iron) heat the pan, then add oil, butter, and garlic over medium heat, add in mushrooms and stir to coat evenly. (I use tongs to turn the mushrooms evenly)
Cook for a few minutes until garlic is cooked, mushrooms smell amazing without being soggy and watery.
If you like adding wine add a splash of red wine.
Add salt and pepper.
Remove from heat and grate parmesan cheese over the top of the mushrooms.