Rice Pudding recipe that will bring you back to childhood memories, that is if you like rich, thick, creamy deli style rice pudding.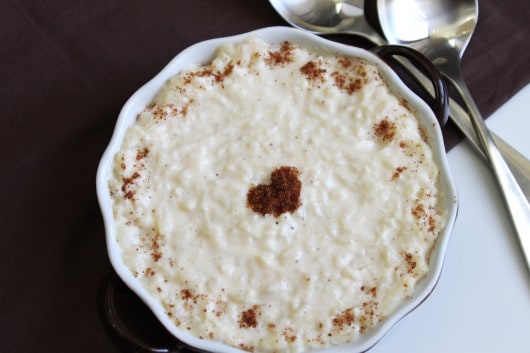 Ever since I was young, rice pudding has been a favorite of mine. I felt like the luckiest kid on earth when I'd get home from school and there would be a huge bowl of homemade rice pudding, just waiting for me. It was all for me, right? I 'd ask how much am I allowed to have. I always hoped the answer was going to be, as much as you want. I would have eaten rice pudding for breakfast, lunch, and dinner. Who and I kidding, I still would, except I'm still working off all the winter comfort foods (and baked goods from Christmas).
Since we were all gathering for a wonderful family meal with my parents yesterday. I thought it would be the perfect time to make my moms rice pudding. Glad to tell you it passed her with flying colors!
There was the only amount of rice pudding left over.
Hmmm… what's a girl to do? I took out two spoons and planned on sharing.
Only once I ate half, I couldn't resist and had to eat the other half.
Shhh… don't tell.
Maybe no one will notice it's all gone.
It's a shame really. Guess I'll just have to go shopping buy a new pair of pants, stretchy ones and make another batch. It is that delicious!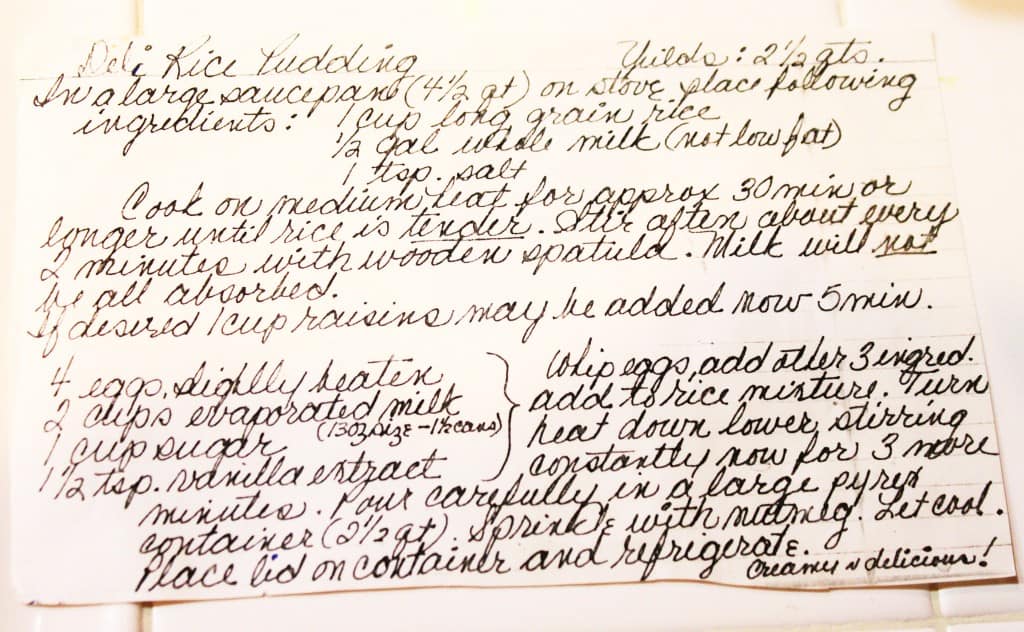 This is my mom's rice pudding recipe (printable). I think she has the most
beautiful handwriting!
Onto the rice pudding!
It all starts with milk and rice and some salt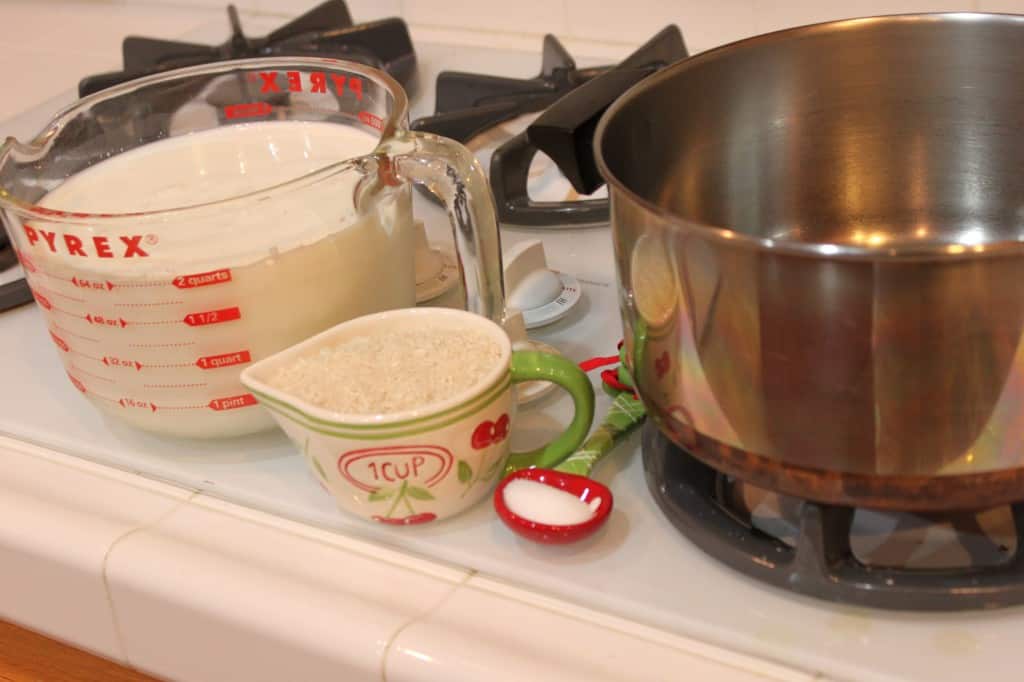 lots of stirring, but really worth it!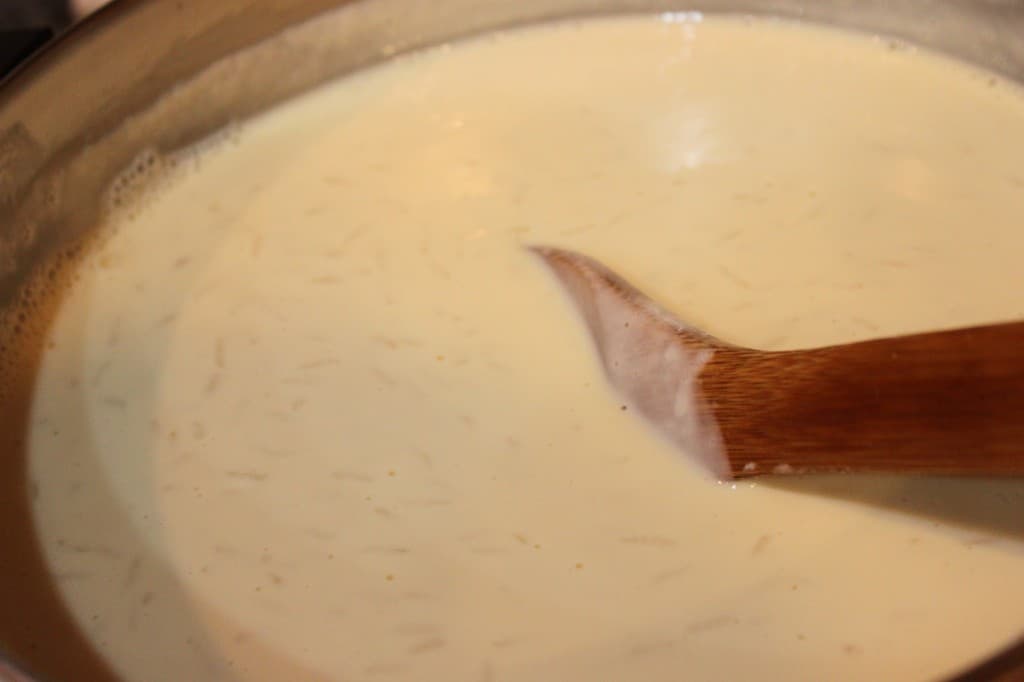 once the rice it tender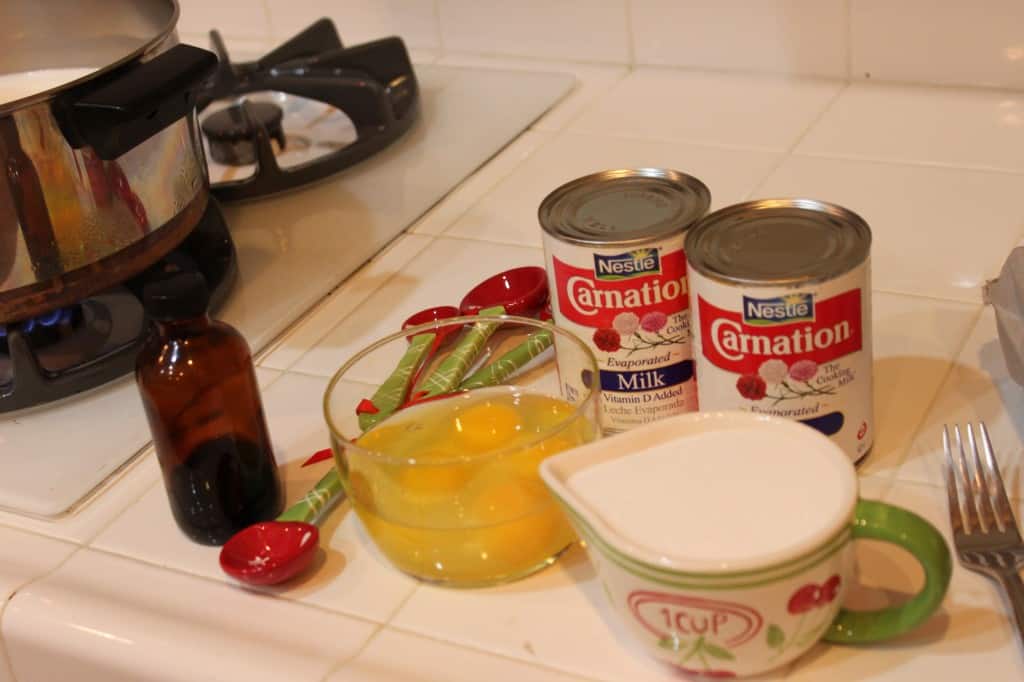 combine the remaining ingredients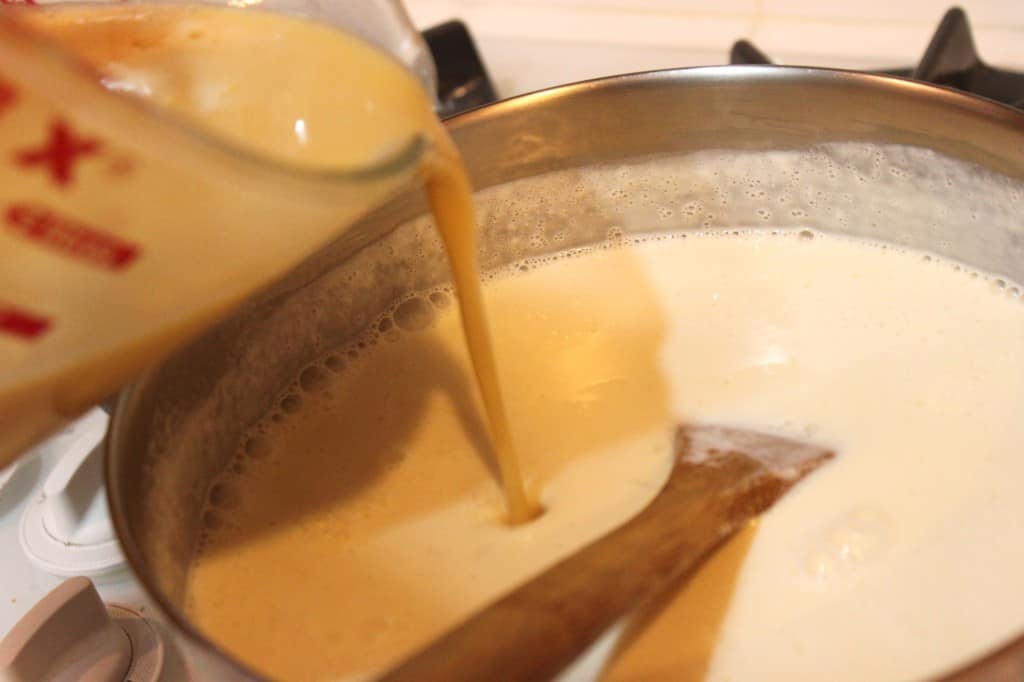 turn the temperature to low and slowly add the egg mixture to the rice mixture while stirring.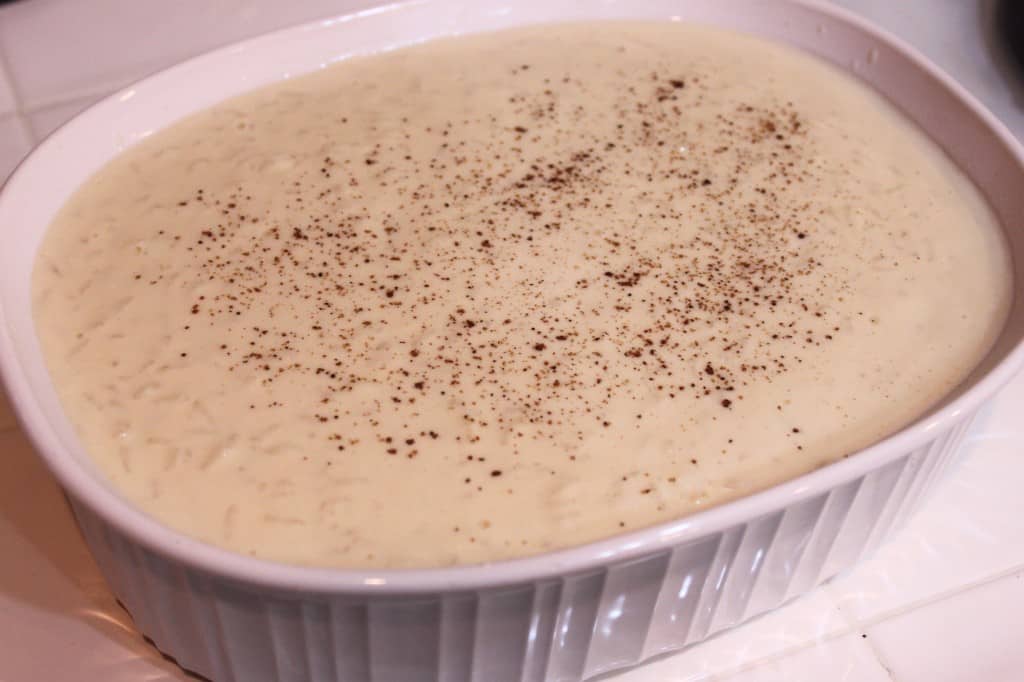 Once it's all combined and heated throughout, pour it into a large casserole dish and sprinkle on some nutmeg and chill the rice pudding, but certainly have a bowl or two just to make sure it's perfect. I did!
You could chill it in individual dishes, I scooped it out and served it with jelly beans for Easter the next day. The kids love it!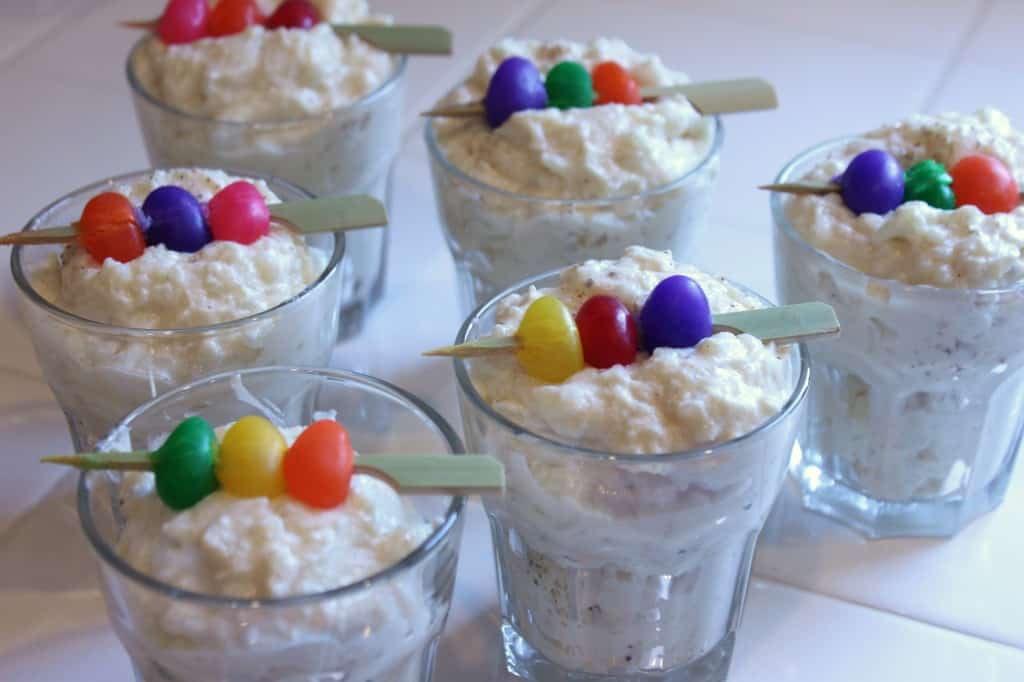 Deliciousness!