Creamy filled oatmeal cookies are easy to make by adding Oreos into them.
these are irresistible.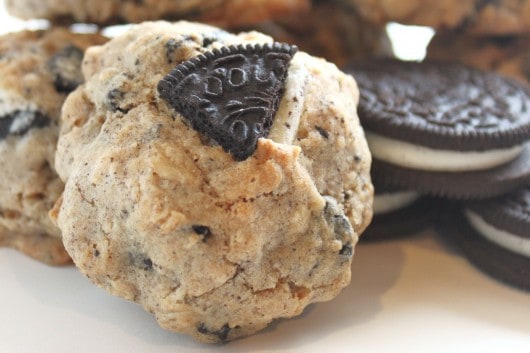 They are BIG, they are CHEWY and they are stuffed with Oreo Cookies.
Yes, they are Oatmeal Cookies  with Oreo Cookies all stuffed inside.
These should go to the top of you must make list.
and believe me they will be devoured FAST!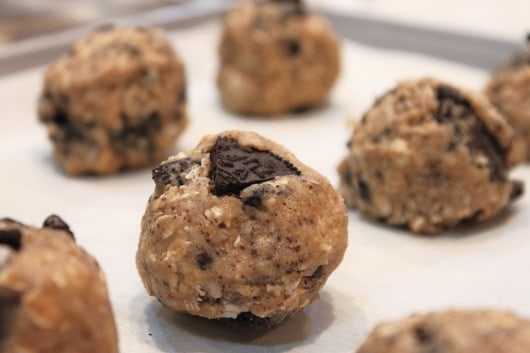 The filling in the Oreo Cookies gave these an extra chewiness that made it hard to stop eating these. Sometimes good things come in BIG packages, like these extra large cookies. No messing around, small packages are great, but sometimes it's go BIG or go Home.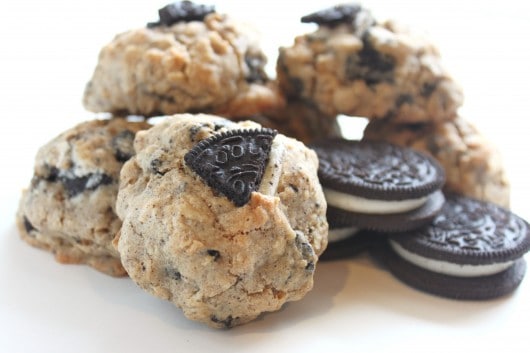 Oatmeal Oreo Cookies
Ingredients
½ cup softened butter
¾ cup brown sugar
½ cup sugar
2 eggs
2 tsp. vanilla
1½ cups flour
1 tsp. baking powder
1 tsp cinnamon
1 tsp salt
3 cups old fashioned oats
2 sleeves Oreo Cookies (about 10 oz.) I used double stuffed Oreos. Chop each Oreo into quarters.
Instructions
Beat butter and sugars on medium speed, add eggs vanilla, beat well. Add flour, baking soda, cinnamon, salt, mix.Mix in oats and Oreo pieces.
Drop by 3 Tablespoon size onto a prepared cookie sheet (I use parchment paper)
Bake at 350 for 20-22 minutes or until bottom is golden.
Makes 2 dozen cookie
adapted from Quaker Vanishing Cookie Recipe

If you love Oreos you'll love these recipes 
I LOVE Oatmeal Cookies here are some  more Oatmeal inspired recipes if you LOVE oatmeal too.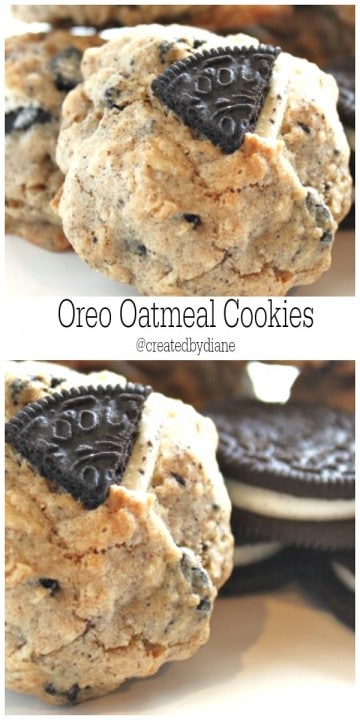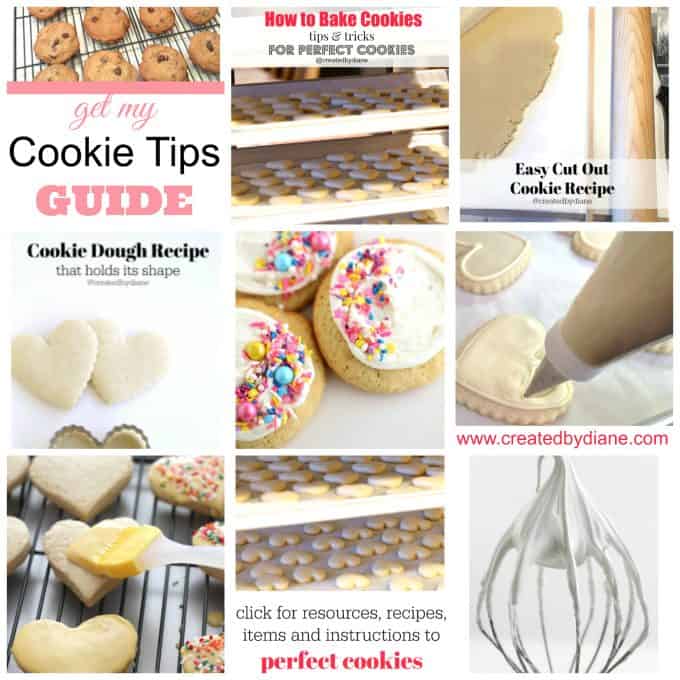 LOTS of info on baking cookies here: