Mayonnaise is a popular condiment that accompanies many classic foods, like the BLT, roast beef sandwiches, tunafish, macaroni salad, egg salad, potato salad, deviled eggs, tartar sauce, turkey sandwiches especially with leftover roasted turkey from holiday meals.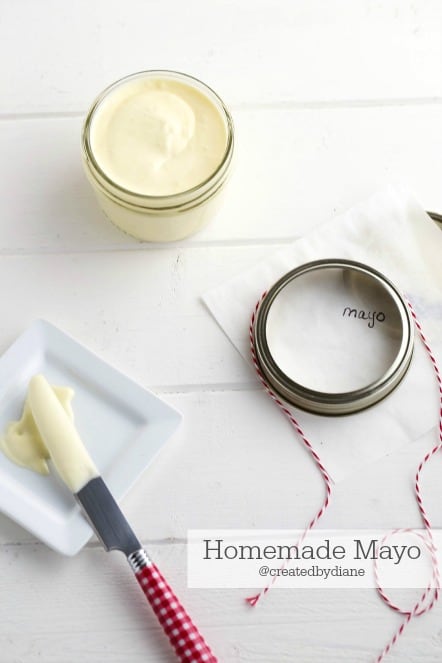 The number one question is what will you be putting your homemade mayo on?
Will it be a California Burger, and artichoke?
How about spreading it on your favorite breakfast sandwich…
oh the choices!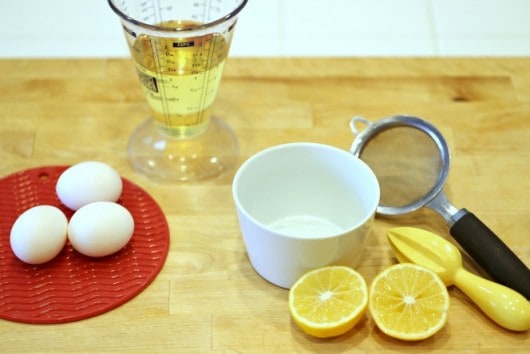 Eggs, oil and an acid is what you'll need to make mayonnaise.
I most often use three egg yolks as I like the taste (2 egg yolk work as well)
I most often use vegetable oil (olive oil works well too)
I use fresh lemon juice (vinegar works too)
and salt. Salt really brings the sauce together and balances the sweet and tanginess. You can adjust the salt to your taste.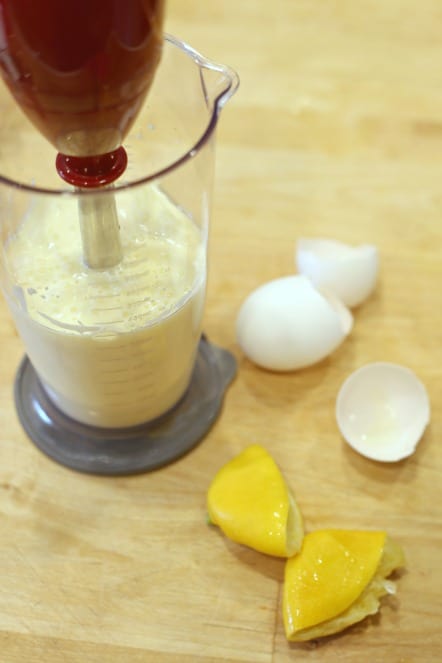 You can also add mustard, dry mustard, garlic and herbs and spices to create a delicious mayo or aioli that will add a kick you your favorite foods.
How to make Homemade Mayonaise
Ingredients
1 cup oil
3 egg yolks (2 will work as well, I just like 3)
⅓ cup lemon juice (vinegar will work as well, I just prefer fresh lemon juice)
salt (start with ½ teaspoon and add according to taste)
Instructions
You can mix up mayonnaise by hand with a whisk, but I like electric appliances for this type of work.
I've used a blender and food processor, but often find I don't get it as thick as I'd like it.
I prefer using a immersion blender, each and every time I use it, the mayo comes out thick and perfect.
In tall slender cup add oil, egg yolks, lemon juice and salt.
Blend until thick and smooth, start the immersion blender with it resting on the bottom of the cup then gently put up on the wand of the immersion blender to whip the mixture into a thick and creamy smooth mayonnaise.
Notes
oil: I typically use vegetable oil, and have used olive oil with good results.
You can adjust the eggs and lemon juice according to taste as well, reducing them if you prefer.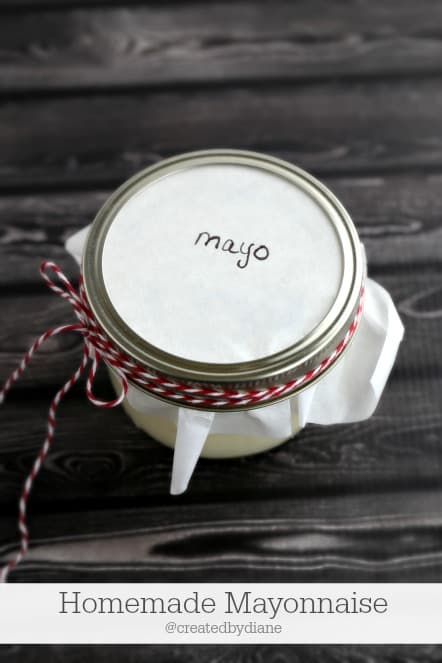 I keep the mayo in a glass jar in my fridge and it stays fresh for a week, maybe longer, but it never seems to last that long!
Like my mom always said, there is nothing better than HOMEMADE!