This breakfast pizza is so easy and delicious and may just become your new favorite!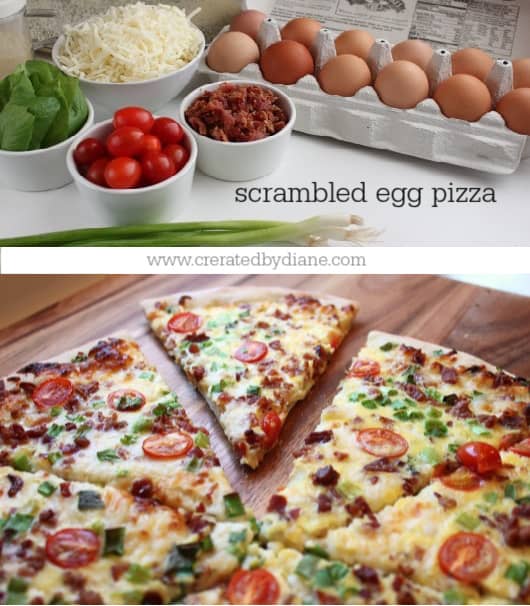 The flavors of scrambled eggs with bacon and cheese… oh so yummy, then add some topping of your choice.
I love small tomatoes and green onions, you can top it with your favorites.
This is so great and don't be afraid to make 2 of them, so you can have leftovers all week long.
Heating up a slice of this is a FAVORITE any time of day.
This also makes a great breakfast for dinner options as well.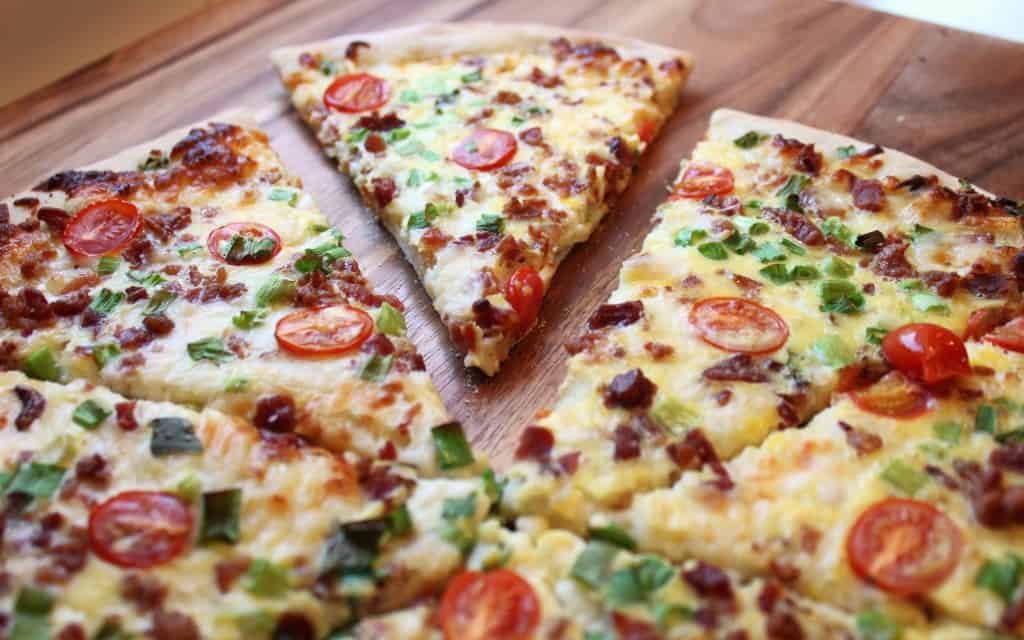 Breakfast Pizza
We go through at least three dozen eggs each week.
For breakfast, lunch, nd dinner.
Fried, poached and hard-boiled. How many eggs do you go through each week?
Pizza isn't just for lunch and dinner anymore.
Breakfast pizza is easy to make and great for brunches, breakfasts and weekday mornings on the run. This scrambled egg pizza can be made ahead of time and reheated as needed.
Scrambled Egg Pizza printable recipe
1 pound pizza dough
1 tablespoon olive oil
3 scallions chopped
1 cup sliced grape tomatoes
1 cup cooked crumbled bacon
1 1/2 cups shredded Mozzarella Cheese
4 eggs
4 tablespoons water
4 basil leaves, sliced
2-4 tablespoons cornmeal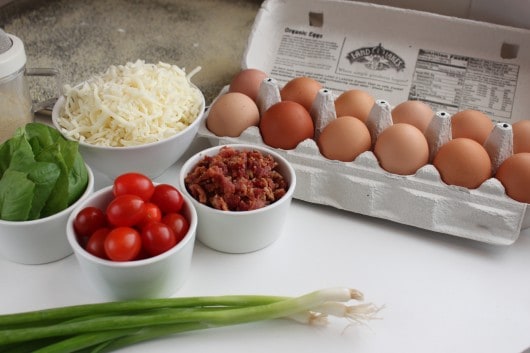 Having all your ingredients ready helps to make putting the pizza together easily.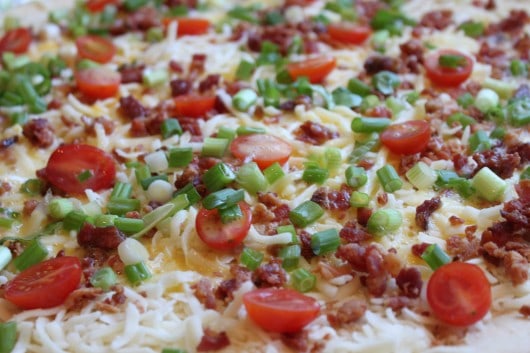 Just a few simple steps and breakfast is on the table.
Preheat oven to 425 degrees
Use a 16 oz pizza dough ball from the store or make pizza dough. Sprinkle cornmeal over pizza baking pan so that dough doesn't stick to the pan.
Stretch pizza dough to fit pizza pan. Add 1 tablespoon olive oil spread over dough.
Spread Mozzarella Cheese, then add bacon, scallions, and tomatoes on top. Stir eggs with water in a bowl until mixed well and pour on top of other ingredients. Bake for 8-10 minutes until crust is crisp and eggs are thoroughly cooked.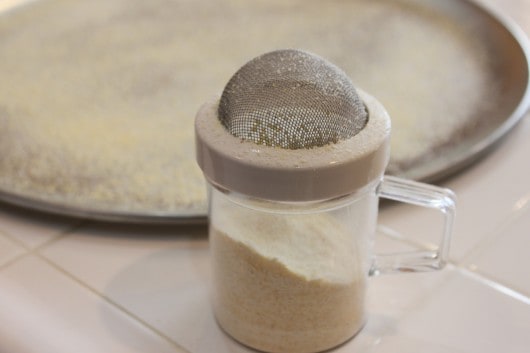 Tips:
Place cornmeal in a shaker container to apply gently and easily for a light even coating to the pan so the dough doesn't stick.
Pizza dough should be at room temperature as it's easier to spread out and rises evenly
A well-preheated oven bakes pizza better than one than one that just came to temperature.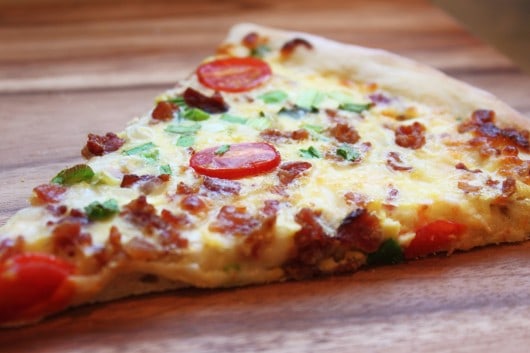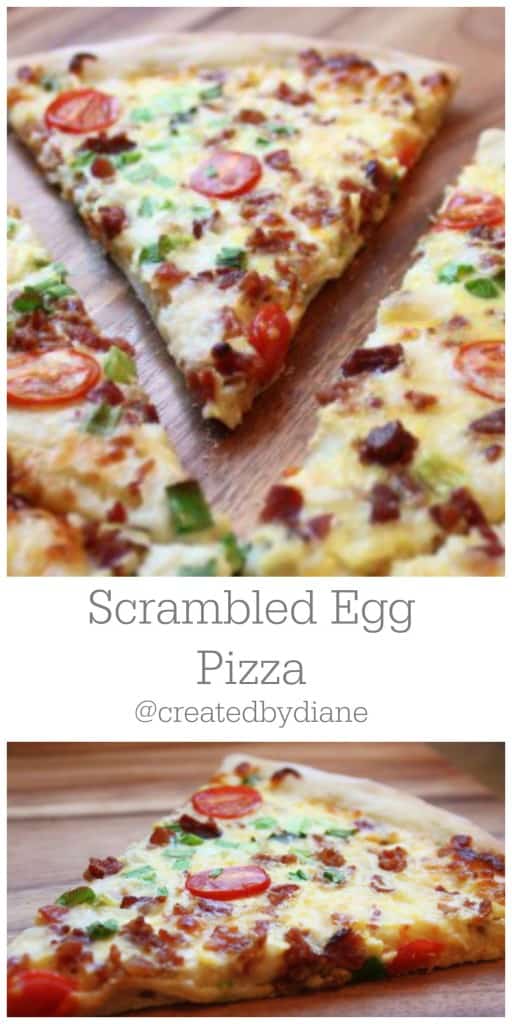 *I was compensated by General Mills for this recipe, all opinions are my own. Those are priceless.