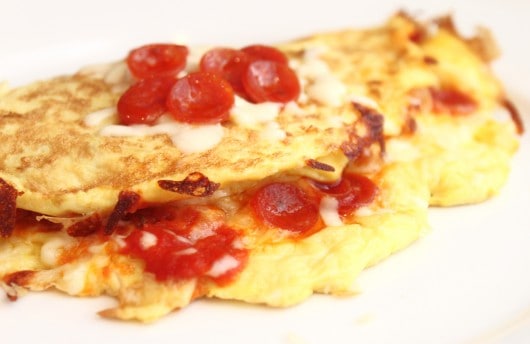 Today we're going to talk omelets.
I learned how to make omelets years ago watching some chef on TV.
I remembered what he said and followed his simple tips and viola…great omelets everytime.
It was so many years ago 15 or so, I really do forget who it was that I learned it from.
He wasn't a well known chef. I recall I hadn't heard of him before the show. The one thing I do recall is how he made omelets.
I've been making omelets all these years with great results.
This is how.
Tip #1 For each egg use a tablespoon of water.
Tip #2 Don't cook omelets on high
Tip #3 push the egg to the center and let the uncooked egg run to the edges of the pan so the center of the omelet can cook evenly.
Pepperoni Pizza Omelet
2 eggs mixed with 2 Tablespoons water
3 Tablespoons marinara sauce
Mozzarella Cheese
Pepperoni (minis)
To begin heat you pan on high until it's hot. Turn the temperature down so you don't brown the omelet I cook mine on medium to medium low. (sometimes I cook it on a higher temperature and  really wish I hadn't).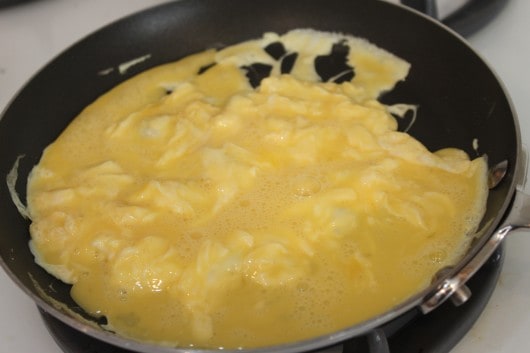 Place eggs mixed with water into omelet pan, with a spatula, push the egg that has cooked to the center of the pan and move your pan so that the uncooked egg runs to the edges so that the center of the omelet can cook evenly.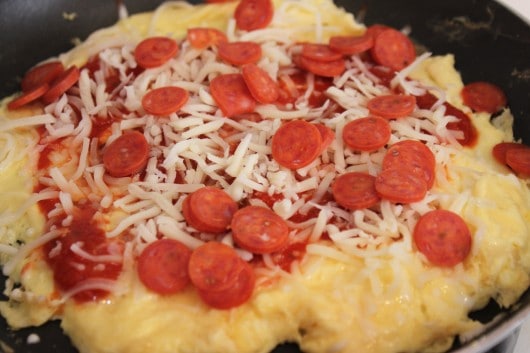 Once the eggs are almost fully cooked add sauce, cheese, and pepperoni. Then place omelet pan under the broiler in the oven for a couple minutes to melt cheese. The sauce and pepperoni will heat as well and the rest of the egg with finish cooking. If your omelet pan is not oven safe, place a lid on the pan and turn temperature to low for a couple minutes. The steam will build up and heat the sauce and pepperoni as well as melt the cheese.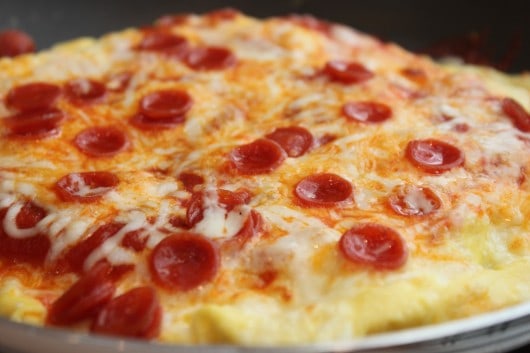 All set!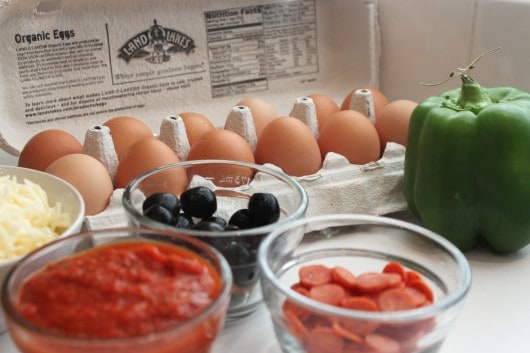 Having all your ingredients ready to go when you start your omelets is key.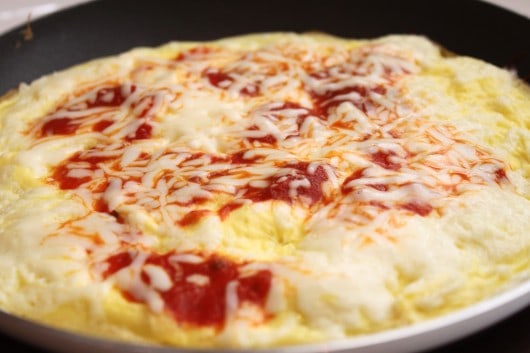 This one was mine, just how I like my pizza.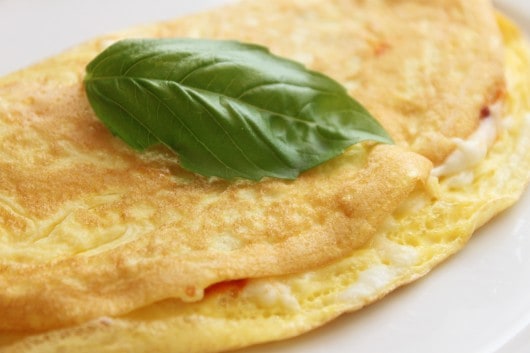 How do you like you pizza omelet?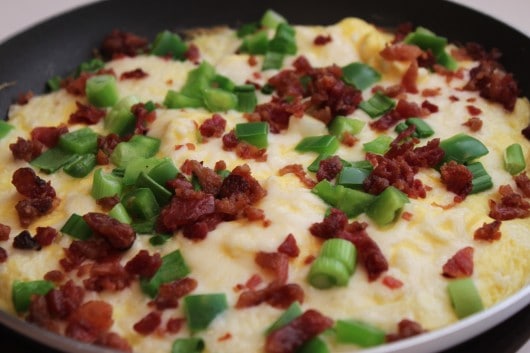 If you don't like the pizza omelets maybe this one is more to your liking. Peppers, scallions Mozzarella Cheese and bacon.Yum!
* I was given Land O Lakes Eggs to use along with this great All-Clad Omelet Pan, all opinions are my own. I love making omelets and make them a few days a week 🙂 I love how pretty the brown Land O Lakes Eggs are and they certainly taste delicious and cooked up fluffy.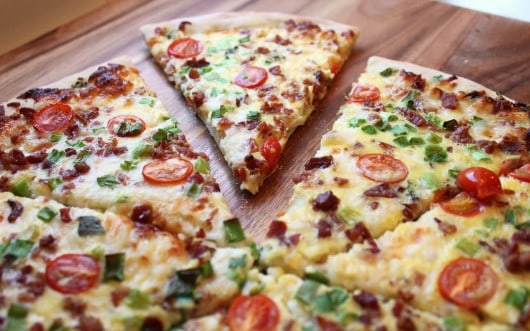 Have you seen my Scrambled Egg Pizza?