There is no other time of year that gets more attention to one dinner than Thanksgiving.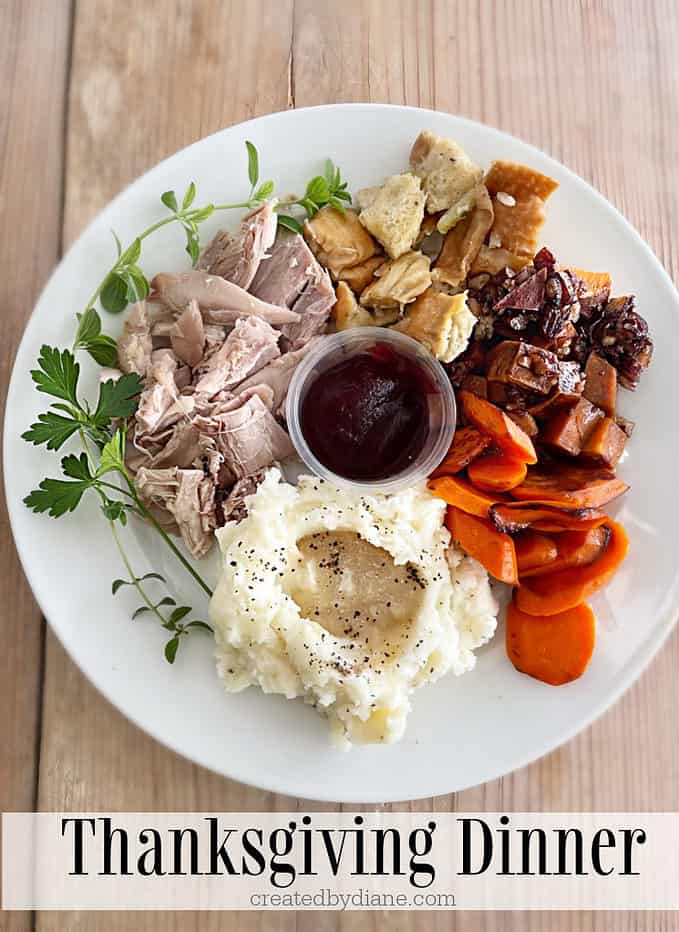 I love Thanksgiving, but with large dinners often comes stress. Right!
Over the years I've simplified many things in my life to make it less stressful and more enjoyable.
I shared my Simplify Christmas here and heard from many who loved it, tried it, and were successful at enjoying more while doing less.
For years I had an image in my mind that things should be the way they were when I was young. The elaborate dinners, and for years I carried it out.
But I was completely stressed, didn't enjoy it as much as I thought I would, and then even began resenting all the time I spent for it to be over so quickly before I had a chance to enjoy it.
Like having any party, so much prep, cleaning, and work goes into making it all happen, that I now realize I rarely enjoy it if I'm stressed, tired, and have been go-go-go all day to prepare for the finale.
I've not learned to simplify the holidays in all ways, from the planning, prep, the cooking. Reducing the number of menu items I'll serve. To take time for me to enjoy the time with everyone.
I often get asked if my kids help. I'd be lying if I said they do. I'd sure like more help, but that doesn't seem to be in the plan on their end. And I don't force it, as I know full well that dealing with people who are doing things they don't want to do doesn't make anyone happy.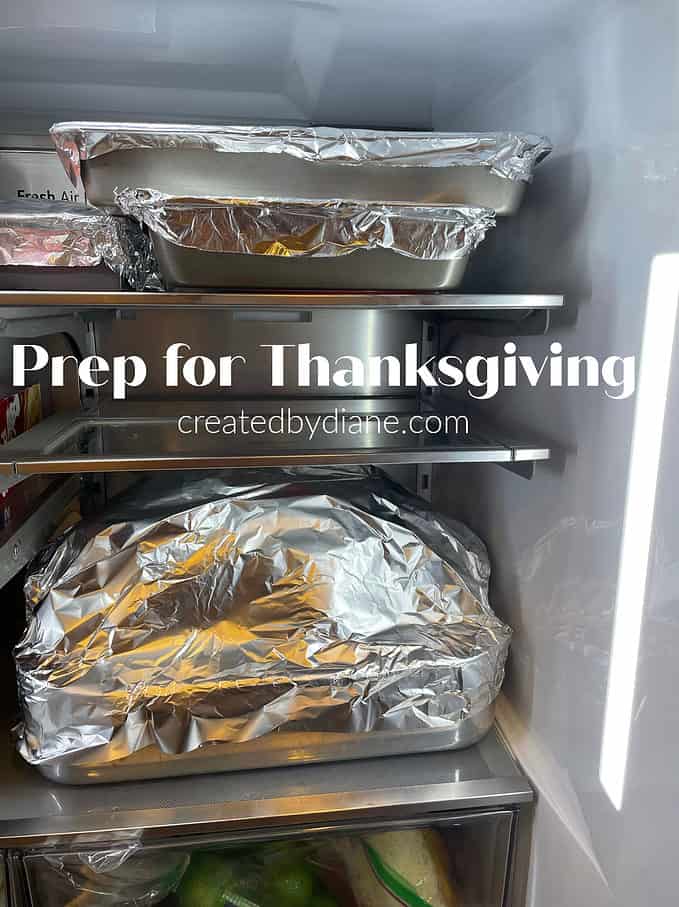 My husband helps me peel the potatoes and grab the dishes I need, lifts all the heavy stuff, mashes the potatoes, and makes sure to remind me of any last-minute things I may forget. He helps keep the sink clear of dirty dishes and puts items washed away. I don't like feeling like I'll forget things so I typically have a printed checklist, so I check things off and don't forget to serve an item I still have in the fridge.
The day before I make the cranberry sauce, prep the stuffing and sweet potato dish, make my make-ahead gravy, prep the vegetable dishes, and get the turkey thawed for cooking.
On the day of, I make the mashed potatoes. These pumpkin mashed potatoes are fun as well.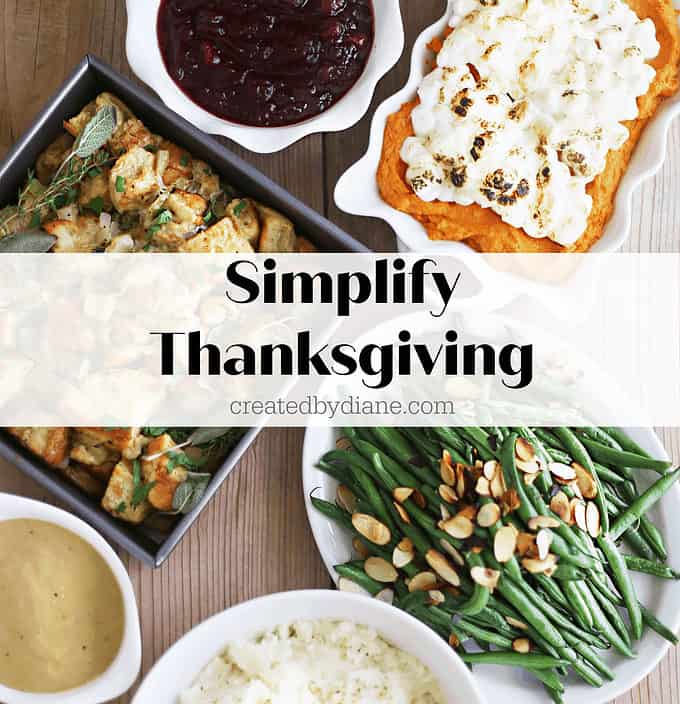 I used to make more side dishes and worry about rolls, we've tried many homemade versions but none were "perfect" yet. so we buy Hawaiian potato rolls. I don't make the jello salad I love, but often make it days after to enjoy iwth the leftovers.
I don't make more side dishes,
I make less variety but have plenty of each item that I do serve.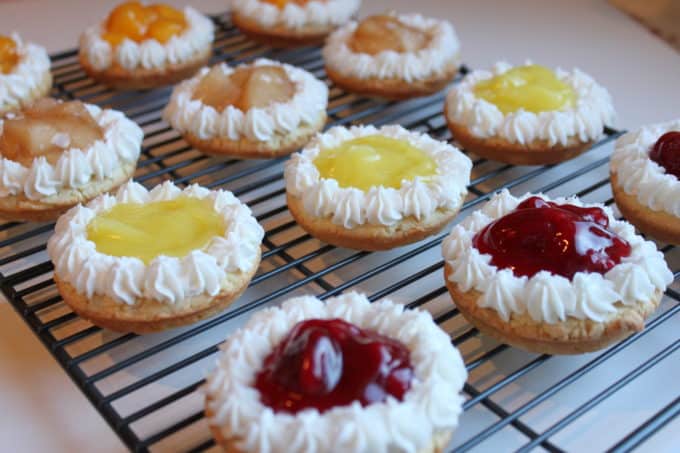 I used to make all the pies, but now usually make one a week before to enjoy or the week after. These cookie pies shown above are very fun, the crust is a sugar cookie, and you can use store-bought frosting or homemade buttercream frosting and then add some pie filling. The sugar cookies can be baked ahead of time, and even frozen and thawed.
On Thanksgiving, we've all had plenty of pumpkin pie by the time the big day rolls around, thanks so Sams club/Costco, so now we have everyone's all-time favorite chocolate pudding pie, I make it homemade and add espresso, but you can also cook jello chocolate pudding which is what my mom always makes! You can find my Pie Crust Recipe here.
Breaking up the large meal so we can enjoy it longer by making things before or after has helped a lot in previous years.
After all, we eat dinner every day, so enjoying some sides with let's say… grilled chicken will turn out really well.
Decor:
I don't decorate much. I really like the simplified decor of my home and just add a pumpkin to the table or island. Could be a real pumpkin, a fake one, or wood pumpkin, but I keep it simple it reduces my stress and I really don't like clutter all over, and feel the decorated look stresses me out with everything else going on in the kitchen.
I love fresh flowers, but I prefer them cut and trimmed to just pop over a glass jar and not be in the view of what's on the other side of them. I often place them near the sink to distract myself from the never-ending dirty dishes.
There is no shortage of dishes to be done when a holiday meal is being made.
An hour before dinner… (whether guests will be arriving or you're keeping it smaller and just having a dinner for two or your immediate family) drink water, have something to eat, something small. So you're not stressed, or starving as things are coming together in the last hour.
Have a few slices of an apple, with a piece of cheese, some olives, some veggies, and dip, if your turkey is out of the oven, cut off a piece and place it in a roll and ENJOY, it might be the best bite of food you have all day!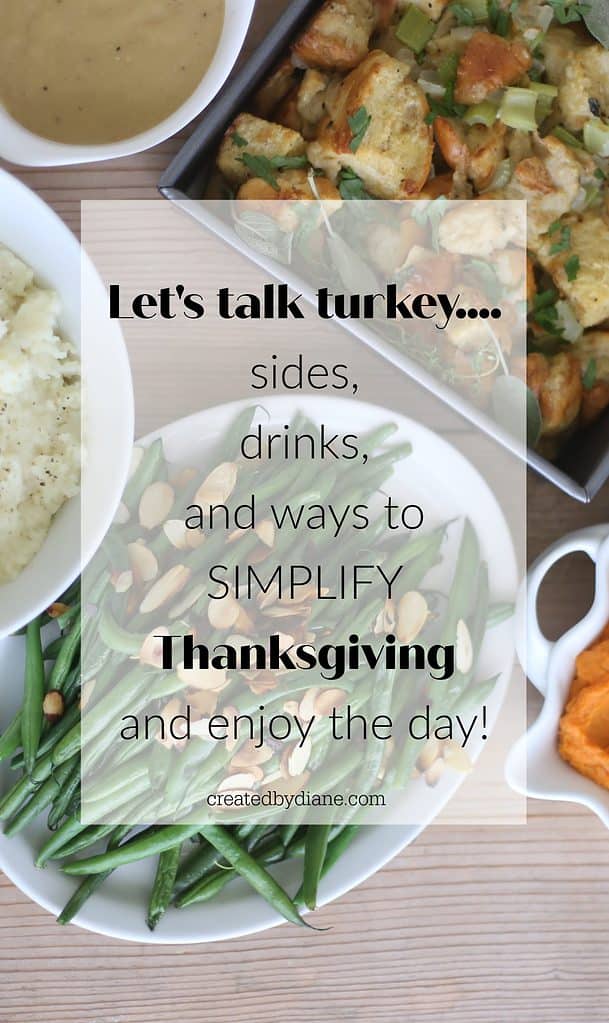 Now, let's talk leftovers:
There is no need to make all this food and not enjoy the leftovers! I use containers like these. They are 24 oz reusable plastic food containers with lids, they stack easily in the fridge/freezer. The perfect leftover size. Take 10 minutes to cut and put all the food into meals. That way you don't have to get out the large dishes and plate things each and every time you want to eat something. They'll be all set. Just grab and heat.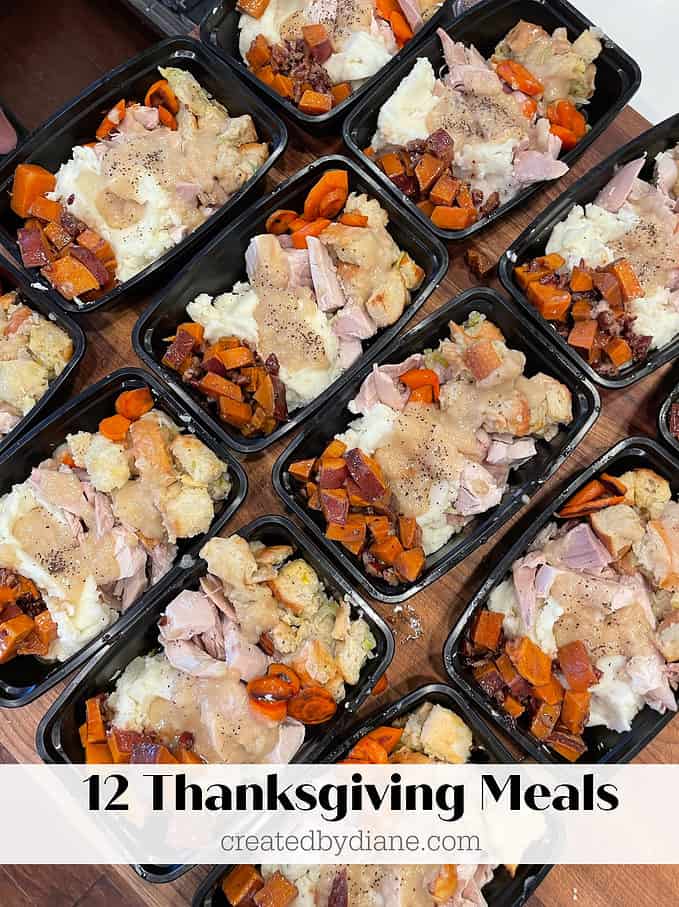 A few times a year I make the whole Thanksgiving Spread, it's fun to my family happy to see the complete meals all made up ready to eat.
What you'll need for 12 meals:
13 lb turkey- Turkey cooking times/temps and more
5 lb mashed potato-Instant Pot Mashed Potatoes, Slow Cooker Mashed Potatoes
4 lb sweet potato- new recipe coming soon. Another fun recipe are these Twice Baked Sweet Potatoes
2 lbs green beans (not shown) but I often saute them and add toasted almonds.
1 lb carrots in photos were sauteed in a pan, or try my Glazed Carrot Recipe
Gravy-this is my make-ahead recipe, perfect every time!
What guests could bring to Thanksgiving-
When people ask what they can bring…take something off your plate that isn't as important to you. Maybe it's mashed potatoes (no matter who makes them they're good, if they aren't add more butter, maybe a pinch of salt, some heavy cream and re-whip them, only takes a minute)
How about Rolls, have them buy and bring rolls and butter (Kerry gold butter in the tub is nice and spreadable) Or if they are ambitious they can make homemade rolls. We've made homemade dinner rolls, and bought the kind in the tube you bake, but more recently have Hawaiian sweet rolls, keeping that one item simple and everyone loves them, and they make great mini sandwiches.
Drinks-
Wine, apple cider, sparkling or regular or make a batch of my Apple Sangria it's so delicious.
Cranberry sauce, it's easy to make here are 6 fun recipes, or have them bring a couple of cans.
People like to feel like the item they are bringing is helping to contribute to the meal, since they aren't doing the cooking. Let them know what would be appreciated!
Or, Let them know you have the meal covered, but look forward to them helping with the cleanup. Don't forget to pickup some leftover containers to help you portion out meals for your fridge/freezer or for guests to take with them.
Have them bring a pie (Costco has large pumpkin pies at an incredible price) If you are baking the pies be sure to add that to your list to do ahead of time. Pies are best when they have a chance to set up nicely.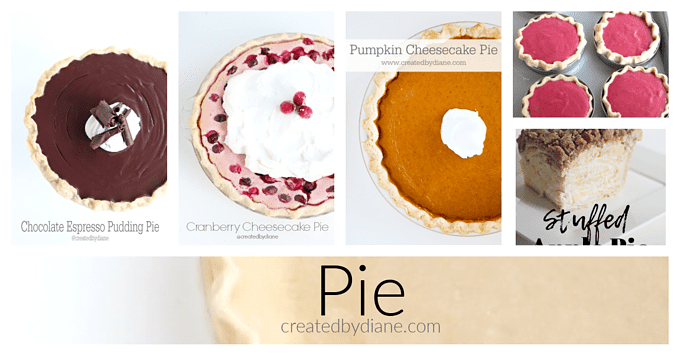 I love pie, these are my all-time favorites!
Please, enjoy your Thanksgiving whether you celebrate big or small. We all have things to be thankful for!