This pineapple jam recipe is so easy, it sets up in the refrigerator so there is no boiling jars and waiting. You can enjoy it as soon as it's chilled.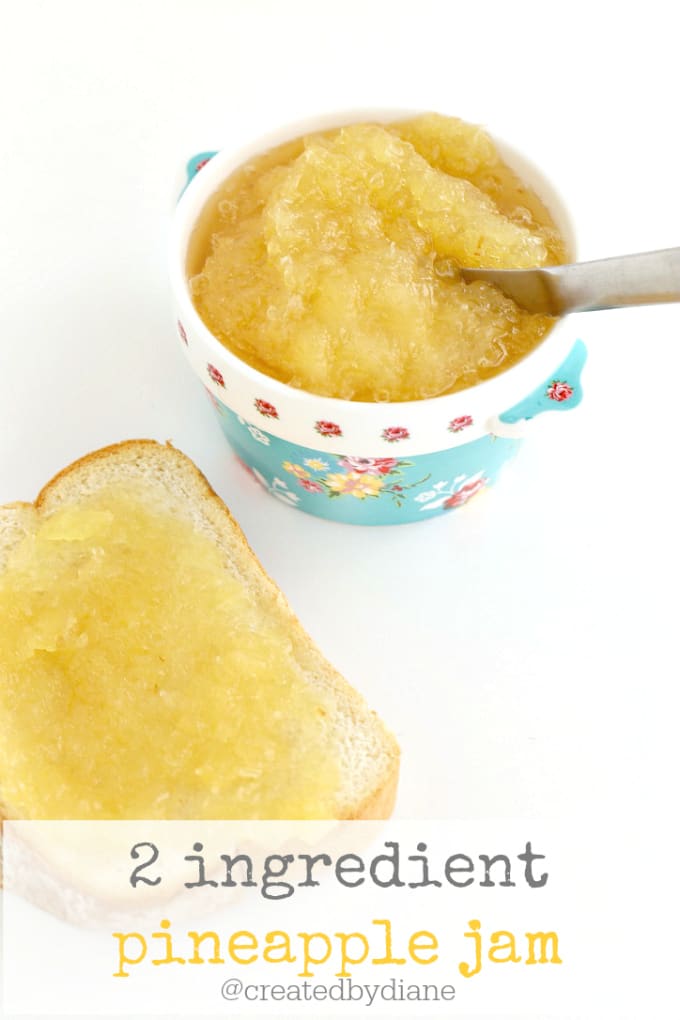 Spring is upon us and the sweet flavors of fruit are in full swing in my kitchen.
I love fruity flavors and pineapple is no exception.
I've made this recipe a few times now and each jar just seems to disappear!
I really love it on a piece of buttered toast, but the possibilities are endless.
If you LOVE Pineapple,
You'll love this post I have coming up later today or tomorrow
I gathered lots of my favorite PINEAPPLE RECIPES all in one place for you.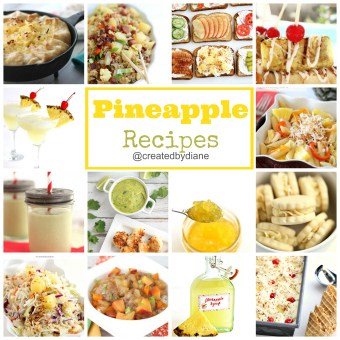 There are only two ingredients you'll need to make this great jam,
that's right just TWO… crushed pineapple and sugar.
You won't believe how easy this is to make and how delicious it is!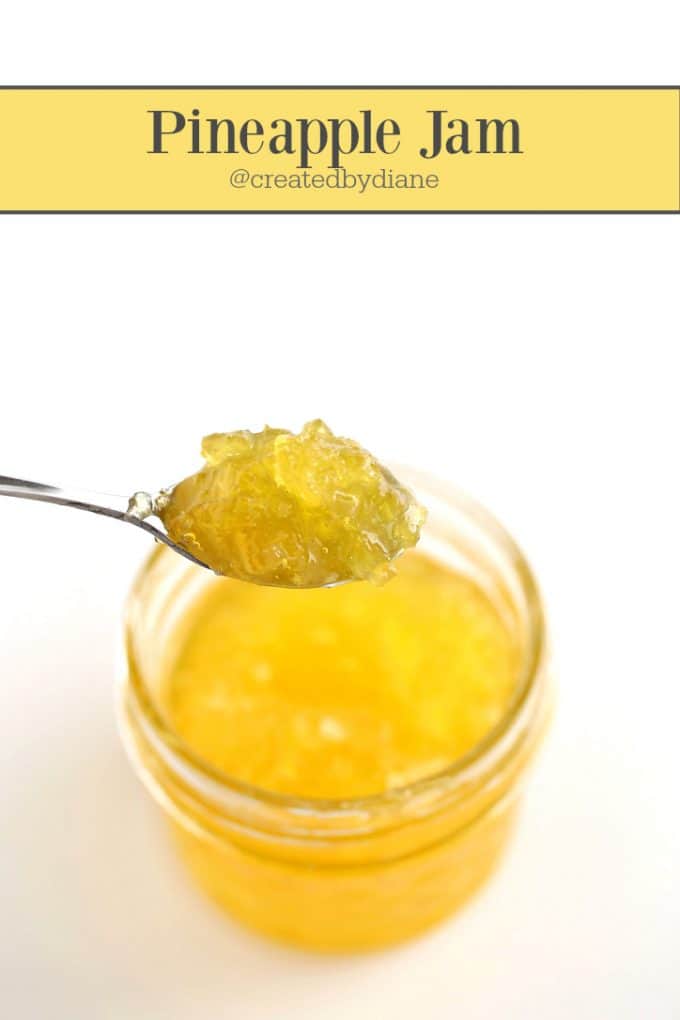 You'll be putting this on toast, peanut butter sandwiches and its' great on vanilla cake too.
This recipe makes 2 cups of jam, you can keep it all to yourself, or share it in smaller jars. The 4 oz. jars are great for sharing!
Pineapple Jam
Ingredients
1-24 oz can crushed pineapple
2 cups sugar
Instructions
In a large saucepan bring canned crushed pineapple to a boil with the sugar.
Simmer on medium lightly boiling it for 15 minutes.
Place jam in glass jars with lids and refrigerate.
The jam will stay good for a month.
This recipe makes 2 cups of jam.
Keep it in a 16 oz jar, or split it into two 8 oz jars (or 4-4oz) and give some to a friend.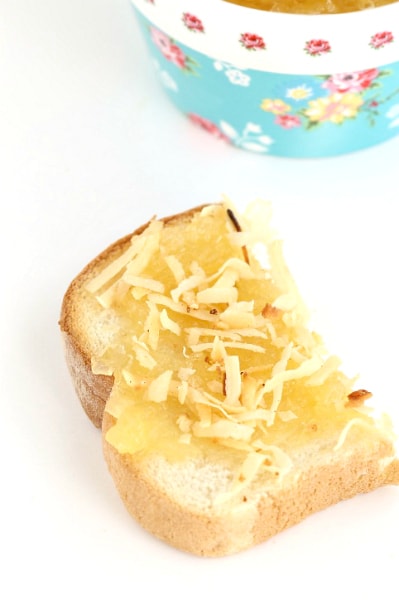 I love adding toasted coconut to my buttered toast with this pineapple jam, it's a burst of tropical delight in every bite!