No matter which Holiday it is, there is something here for everyone.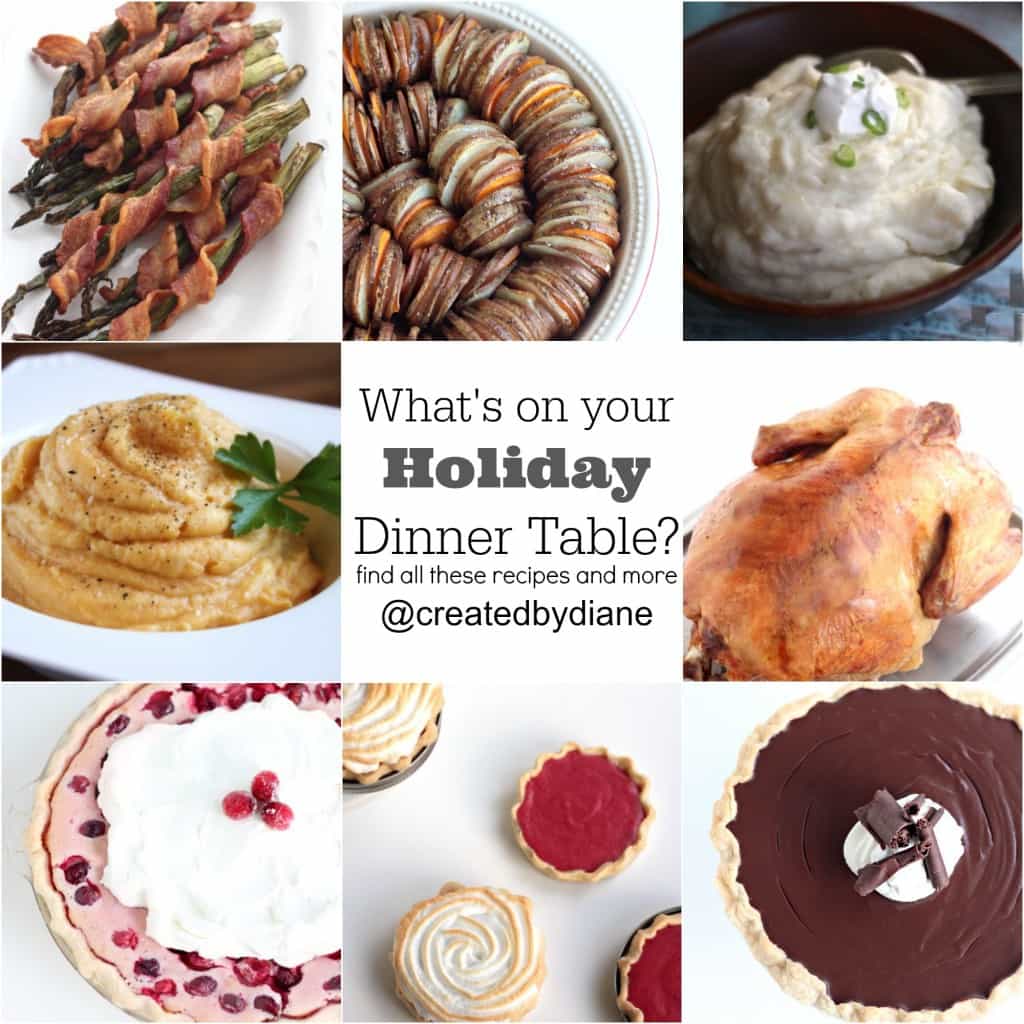 Select a new item and make it for your next Holiday, these are some of my favorite recipes compiled all in one place so it's easy for you and I to both reference.
I love the classics,
but also like trying new recipes too.
So here is a mix of both.
From side dishes to main dishes, and onto dessert.
The HOLIDAYS are all about food, aren't they?
Where will be eating, what will we be having, who will be making what and what's for DESSERT?
There are so many great recipes in this post, I'm sure you will find a few new favorites, to say the least.
Links to the items in the photo above:
Bacon wrapped asparagus
Here are some more of my favorites: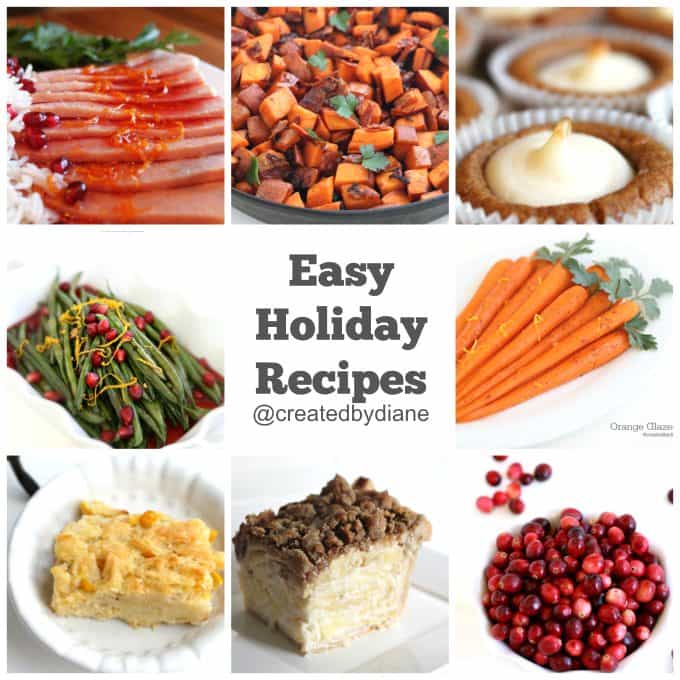 Christmas, Thanksgiving, New Years and Easter all tend to have big meals associated with them. So enjoy your Holidays and maybe your family will enjoy a "NEW" favorite!