Hot Fudge Sauce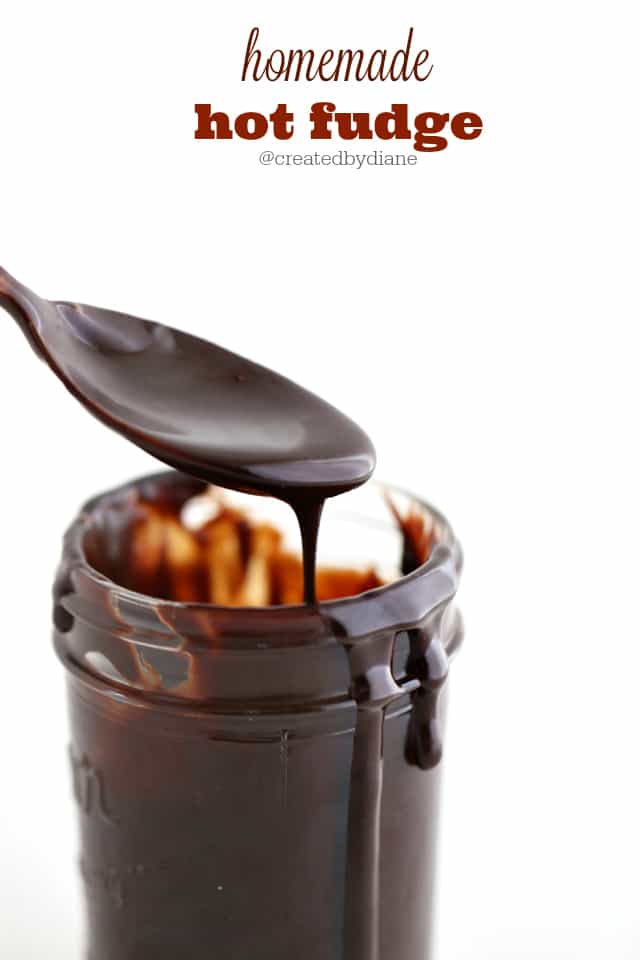 Tell me you like HOT FUDGE SAUCE as much as I do.
Really no ice cream sundae would exist without it if I had anything to say.
I'm not sure the first time I ever had hot fudge sauce, but I certainly know my life is better for knowing it well.
I made my first batch of hot fudge sauce the other day and….the jar was empty before I knew it. I whipped up another batch to finish what I was working on, which I will tell you about soon.
I am now dreaming of other ways to enjoy hot fudge sauce. Do you have a favorite? Please share it with, I'm thinking three servings a day of this stuff will be a good balance.
Yep, it's my opinion that everyone needs hot fudge sauce….and it's super easy to make.
I'm thinking this on top of a tray of brownies next, are you with me?
I even think I see it smiling back at me!
This is a quick and easy recipe and I have made many batches of this Hot Fudge Sauce. I really like the flavor of the dutch process cocoa and the 60% cacao chocolate together.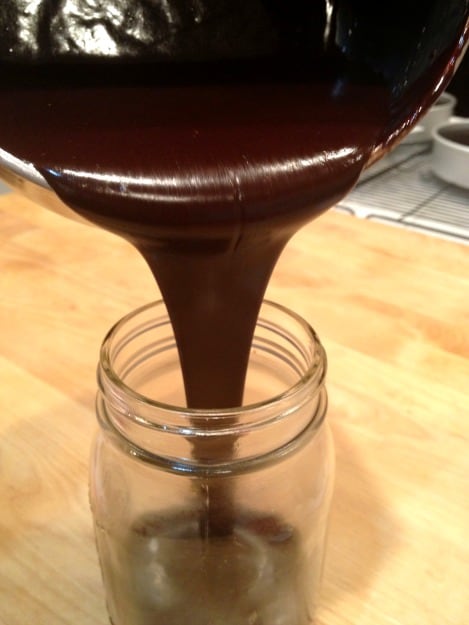 Hot or cold, hot fudge is yummy! This recipe made 2 cups.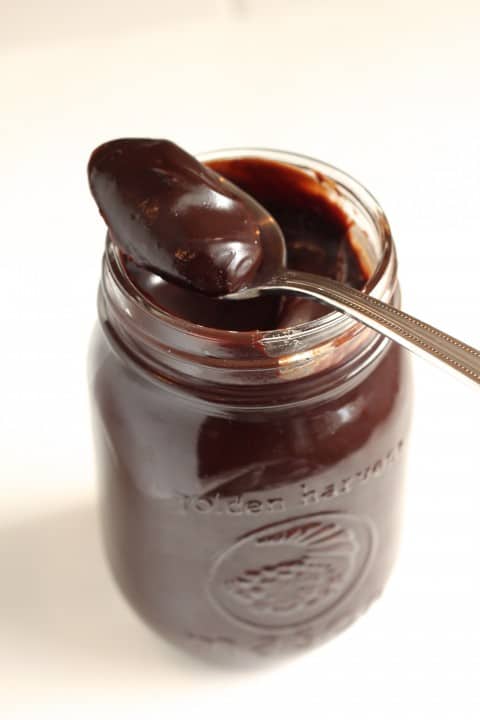 This hot fudge sauce is so rich and creamy!
Now, hot fudge isn't just GREAT on a spoon, it's perfect over ice cream, or drizzled over fruit, It tastes great over a cake like this Banana Split Cake!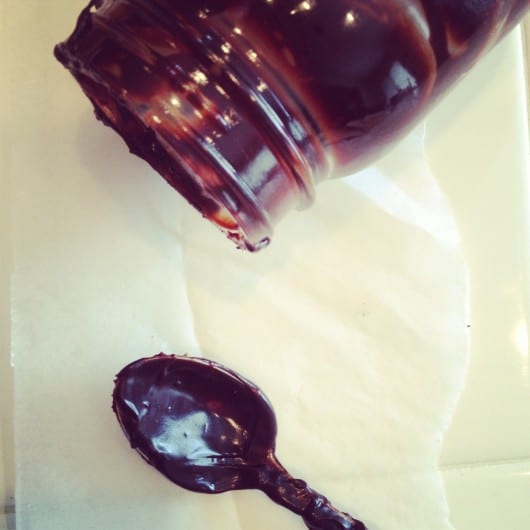 When I got down to the end of the jar, of course, I had a spoonful or two, quality control….it's tough, but I got it done.
I shared this photo on Instagram. Are you on Instagram? I'm HERE, leave me a link to yours so I can follow you too. Instagram is my favorite social networking site, what's yours?
And don't forget fudge like this is great layered in between cake, and well I could go on all day about how delicious it is.
Use good quality chocolate for the best results. In the recipe, I tell you exactly what chocolates I use and the flavor is fantastic!
 Dark Chocolate Fudge Cake Recipe
If you like ice cream as much as me this Brownie Ice Cream Cake is super fun.
You may also love my Hot Fudge Sundae Cookies, they are super cute too!
and these…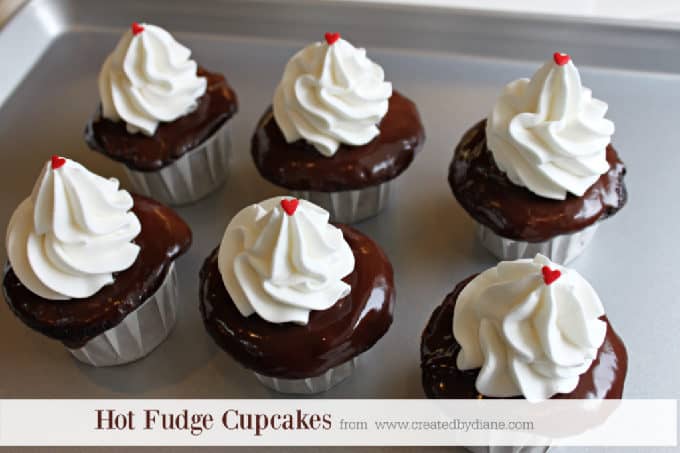 How to make Hot Fudge Sauce
Ingredients
2/3 cup heavy cream
1/2 cup corn syrup
1/3 cup packed brown sugar
1/4 cup unsweetened Dutch-process cocoa powder
1/4 teaspoon salt
6 oz Ghirardelli 60 % Cocoa Chips
2 tablespoons butter
1 teaspoon vanilla
Instructions
In a medium saucepan, bring heavy cream, corn syrup, sugar, cocoa, salt 3 oz. chocolate chips to a boil over medium heat.
Stir until chocolate has melted.
Cook on low for 5 minutes.
Remove from heat, stir in the remaining 3 oz. chocolate chips, butter, and vanilla.
Stir until smooth.
Serve hot or pour into a canning jar and cool before placing the lid on top.
Refrigerate after it has cooled.
Heat before serving if you want a smooth pouring sauce or spread on at room temperature for a thick fudge like frosting or filling.
If you like this recipe, sign up for my email updates to see my latest recipes delivered to you inbox
Follow me on Facebook HERE
*recipe slightly adapted from Epicurious