Hot Fudge Sundaes are always a good idea and they turn into a great idea when you make them out of CUPCAKES, trust me!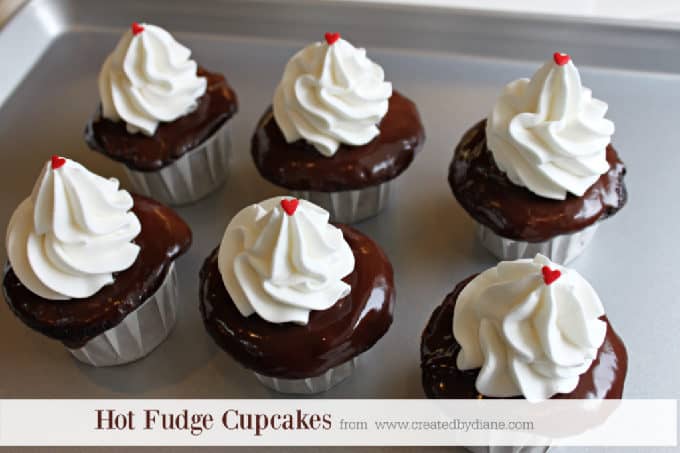 At a quick glance, it may look like a Hot Fudge Sundae,
but it's not fudge or whipped cream.
They are chocolate cupcakes with chocolate ganache topped with vanilla buttercream.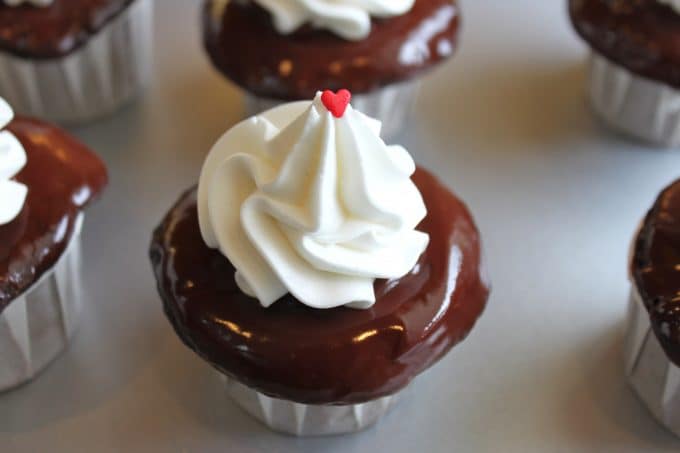 They sure got quickly devoured like a hot fudge sundaes do.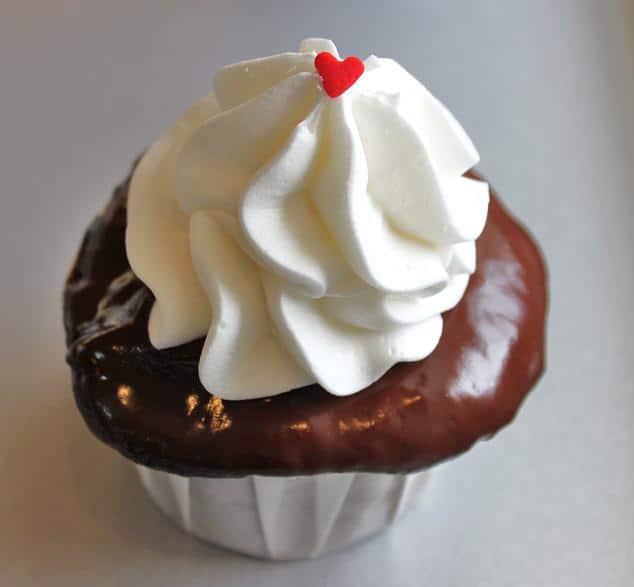 Ganache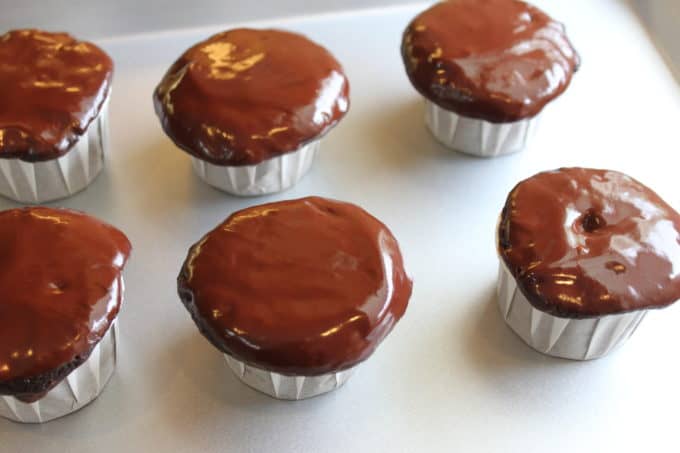 That's right, Ganache.
Sounds fancy schmancy but relatively easy. Chocolate and cream and oh so delicious.
To make Ganache: heat heavy cream and pour it over chocolate, stir until chocolate melts.
I had some rich delicious Scharffen Berger 70% chocolate and knew it would be perfect for this.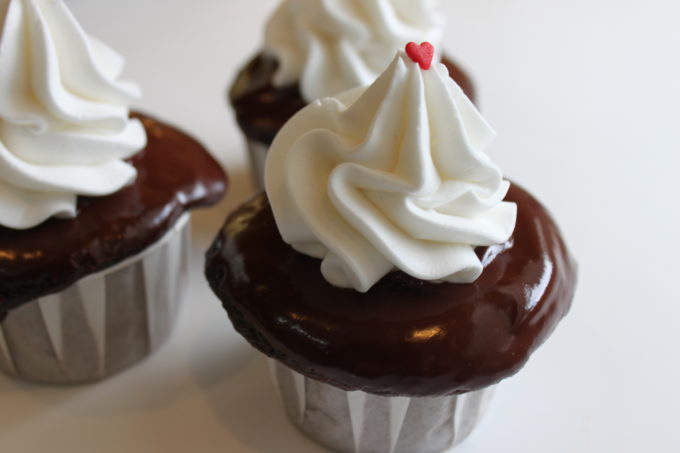 I made these from my favorite Chocolate Cupcake Recipe
I made buttercream frosting and to make sure the frosting stayed really white, I used clear vanilla and white Americolor food coloring. (it is one of my favorite colors, but is white really a color? oh that is a whole other topic)
Since Valentines Day is just around the corner these were topped with a sweet little heart sprinkle or heart quins and they are also referred to.
HOT Fudge Recipe HERE, you can also make these cupcakes using this hot fudge sauce!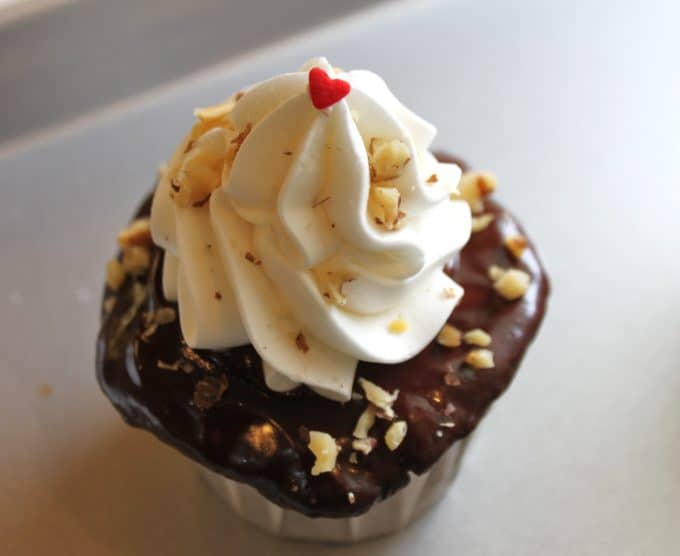 some cupcakes even got a little NUTTY! I couldn't resist chopped walnuts on mine 🙂