brownie ice cream cake.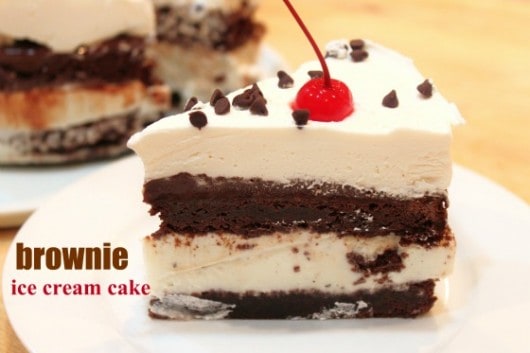 I have loved ice cream for as long as I can remember.
Having an ice cream cake on my birthday growing up was the BEST!
I decided to make this for my husbands birthday this year,
and he was REALLY glad I did.
It is like a hot fudge sundae and ice cream over brownie all rolled into one.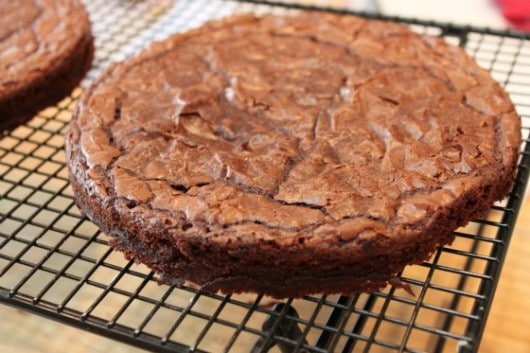 I baked brownie mix in two 7 inch cake pans. The pans I used have removable bottoms which makes it easy to get thin cakes to remove easily. I used one of the pans to assemble the ice cream cake. The other type of pan that is great for ice cream cakes is a spring form pan. If you don't have pans with removable bottoms you won't be able to take the cake out of the pan for slicing, you will be serving it from the pan.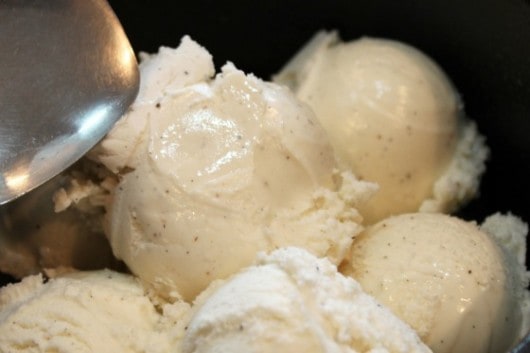 In the pan I placed one brownie cake that I baked then piled on some vanilla ice cream.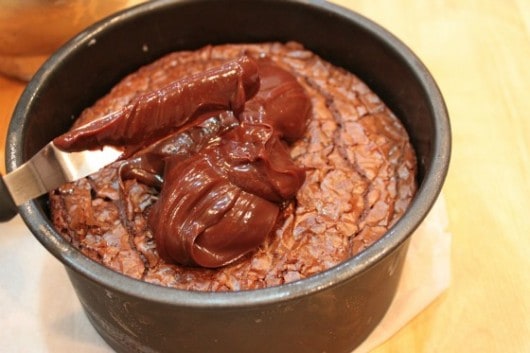 Then placed the second layer of brownie on top of the ice cream, followed by hot fudge sauce.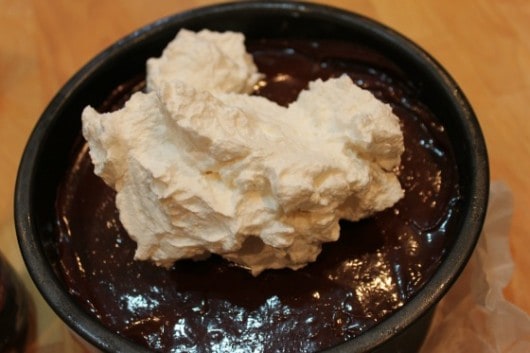 Then piled on some whipped cream.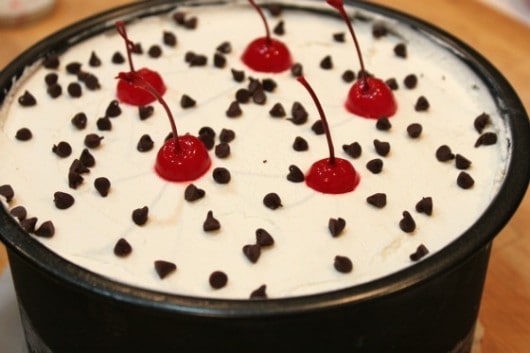 Then added a few mini chocolate chips and cherries.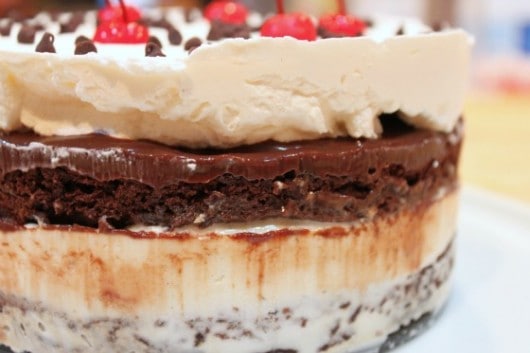 brownie ice cream cake
Ingredients
Dunkin Heinz Supreme Brownie Mix (and ingredients to prepare from package)
1.5 quarts vanilla ice cream( I used about 3/4 of the container. 6 scoops)
12 oz. hot fudge sauce ( I used 10 oz.) (do not heat sauce)
1 cup heavy whipping cream
2 tablespoons powdered sugar
1 teaspoon vanilla extract
cherries
Instructions
Prepare brownie mix according to the package or use a homemade brownie recipe
Bake in two pans (I used 7 in pans and baked it for 22 minutes)
use pans with removable bottoms or spring form for best results
Use parchment in the bottom of the cake pans so the brownie won't stick.
When brownies are completely cooled remove from pans. Remove parchment paper.
Place one brownie back into the bottom of the pan.
Spread ice cream evenly on top of the brownie.
Add the second brownie.
Spread hot fudge sauce evenly on top of the brownie.
Whip heavy cream with powdered sugar and vanilla until it's smooth and fluffy whipped cream.
Add whipped cream on top of hot fudge sauce, smooth evenly
Place mini chocolate chips and cherries on top and place in freezer for a couple hours until set.
Remove from pans and slice.
Notes
If you have frozen it more than 3 hours, put into the refrigerator for 30 minutes or thaw at room temperature if it's not too hot in the kitchen, so it will be easy to slice.

To make slicing ice cream cake easier dip knife into warm water and dry knife so the metal is warm and it will slice through the ice cream easily.
I just LOVE fudge in ice cream cakes, sometimes I don't even put brownie, just ice cream, fudge, and crushed up cookies, the possibilities are ENDLESS.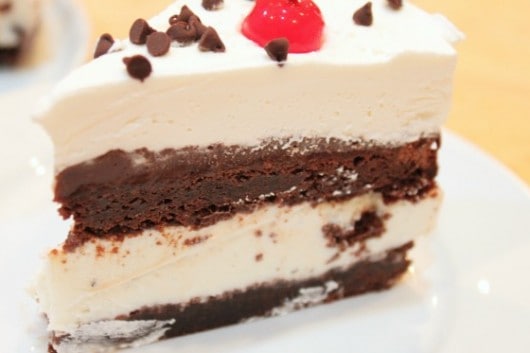 It's a hot fudge sundae brownie ice cream cake. You'll have to excuse me now, I need to go eat the last piece before anyone else realizes it's in the freezer!
If you like brownies as much as I do you may like these, brownie whoopie pies.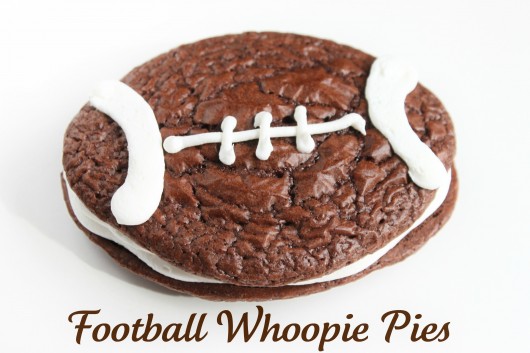 Football season is approaching!