For any maple walnut fan out there like me, these are for YOU! These Wet Walnuts are amazing.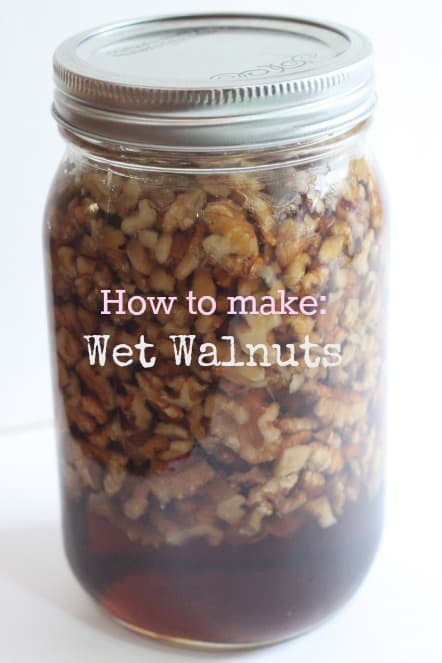 I'm going to share with you how to make Wet Walnuts today
Yep maple walnuts….
Yummy! Really, believe me you want these in your life!
You may be asking yourself, Why would I want to know this and what would I use them for…
trust me we'll get to that
and if you like them as much as me you will be thankful I shared this,
you know thankful in the way that you would want to drop by and give me cookies, I do love cookies you know!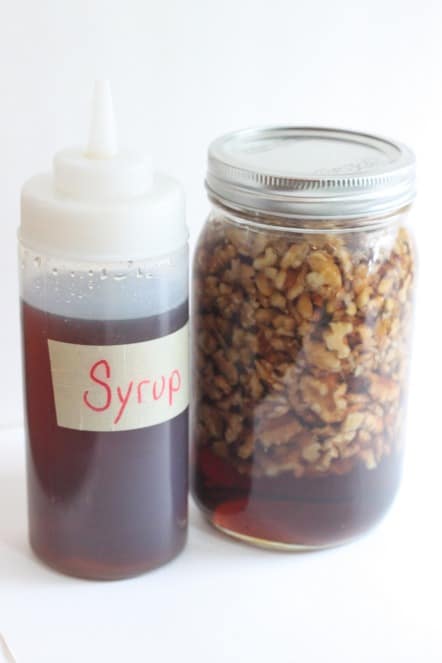 Now  that you have made maple syrup……here is what you can do with it.
in a  glass jar and add lightly chopped walnuts and cover them with the syrup.
I used a 12 oz package of walnuts and put it into a large glass jar.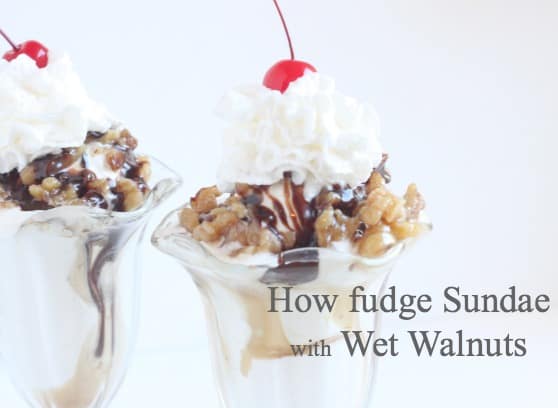 I'm not sure how many times I looked at the photo above only now to realize there is a typo. LOL! Too bad I can't use an erasure.
The walnuts will soften a bit when soaked in the syrup,  one of my favorite ways to enjoy Wet Walnuts is on a Hot Fudge Sundae! It reminds me of my fist job, I worked at an ice cream shop and I made wet walnuts often and loved them on Hot Fudge Sundaes.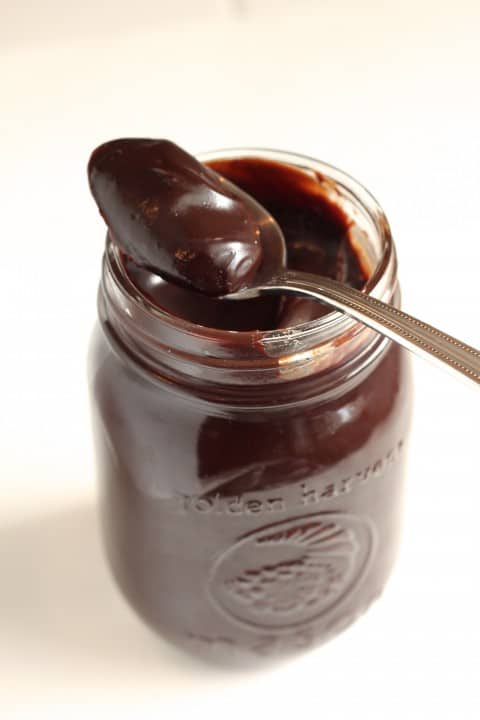 Check out this post on How to Make Hot Fudge Sauce.
And you will want to take that maple syrup and put it on…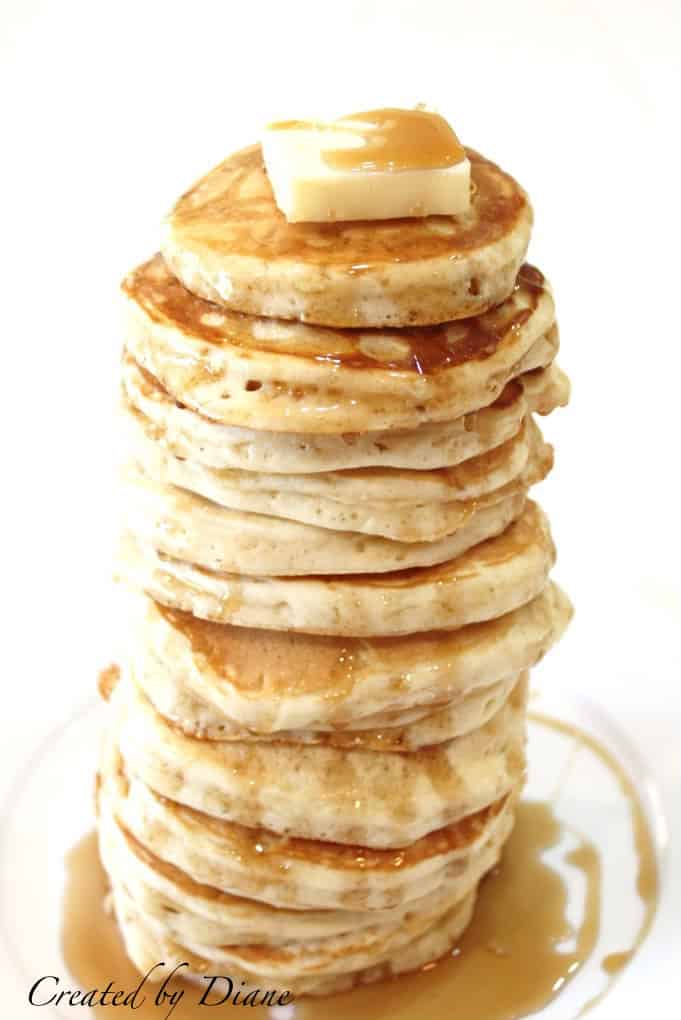 Pancakes!
Yep, it's all about basics today. You will want to make a big stack of pancakes and drizzle them with Maple Syrup. Here is the recipe for the Yummiest Pancakes. You will want to pile on the Wet Walnuts too. I love the Wet Walnuts heated with diced apples all piled on my pancakes!
Wet Walnuts
Ingredients
2 cups sugar
1 cup water
1/2 teaspoon maple extract
Instructions
Bring water and sugar to a boil, boil one minute.
Stir in maple extract.
Place in a jar with lid and store in the refrigerator.
Serve it over ice cream, on cupcakes, cake, and other great treats.
Notes
The proportions are 2:1 two parts sugar:one part water you can make a large quantity just keep the proportions the same and add the maple extract accordingly. After two days, if I haven't consumed them all I store them in the refrigerator.
another option….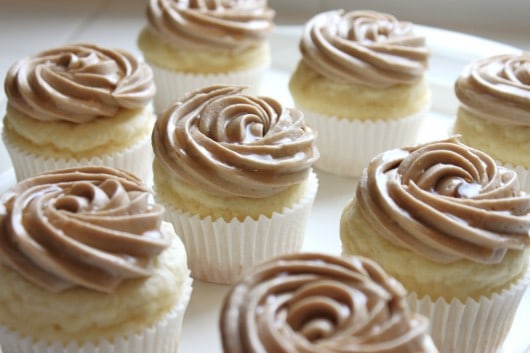 Buttermilk Pancake Cupcakes with Maple Frosting and Bacon and yes it's perfectly fine to serve these for breakfast if you ask me!
You'll be using maple extract for the frosting so really that is just one more reason to run out and get some if you don't already have it.
Drizzle on the syrup over the frosting!
Here are a couple more recipes using maple extract: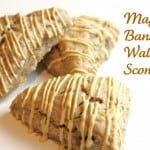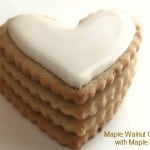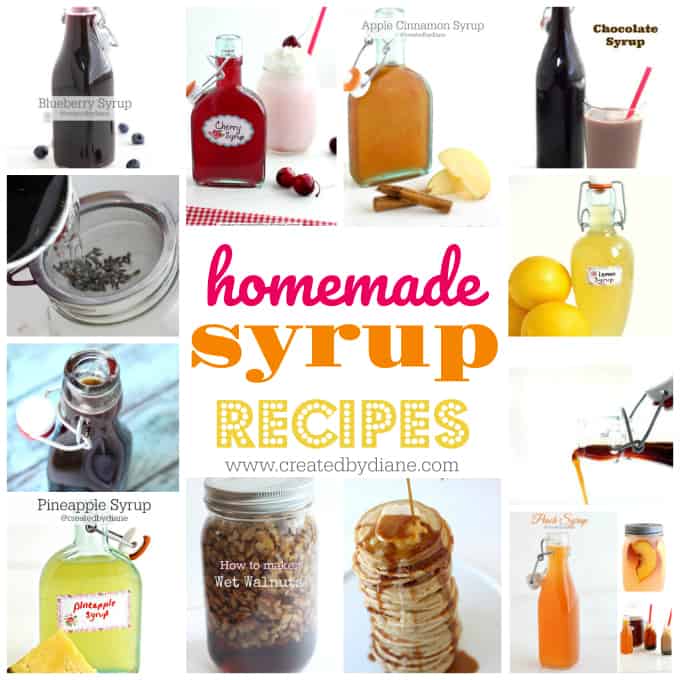 Click on the links below to find each syrup recipe:
I have another recipe using the Wet Walnuts coming up in a day or so, really you won't want to miss it!