Italian Buttercream Frosting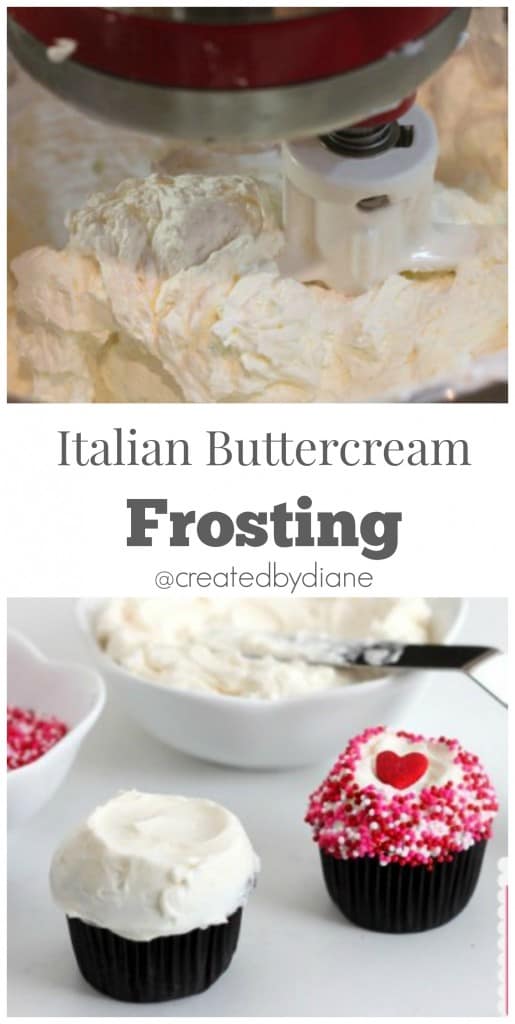 I LOVE this frosting!
It's so wonderfully rich and creamy.
It's not an overly sweet frosting, which I really like.
I've made a few batches trying to find the combination I liked best.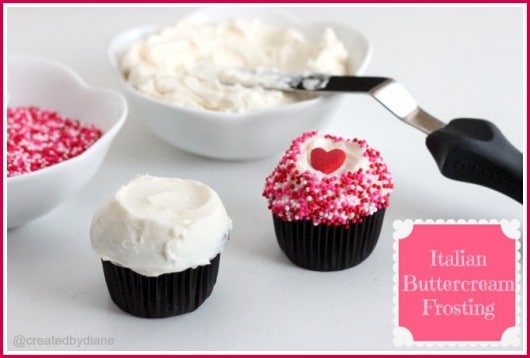 I found recipes on Food.com, all recipes, and King Arthur Flour.
I found many tips on making it and made many batches until I got it just the way I liked it.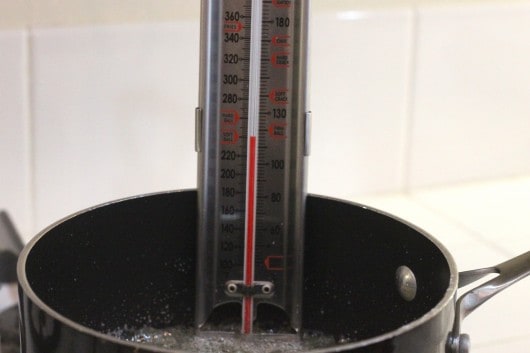 Bring sugar syrup to 240 degrees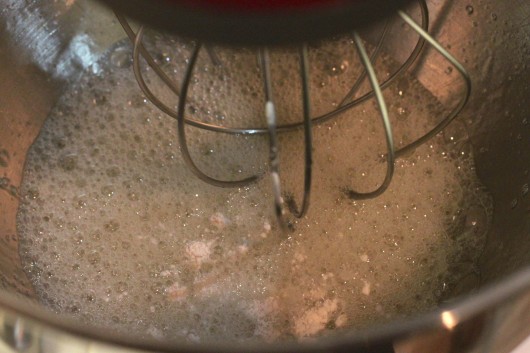 mix egg whites with cream of tartar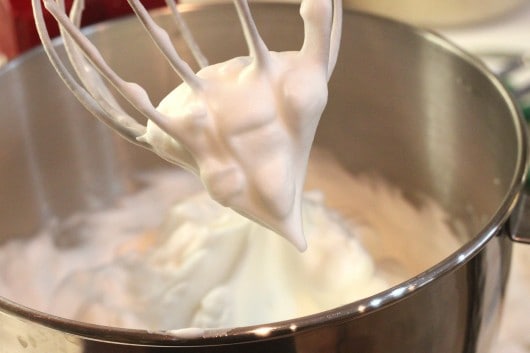 whip egg whites until stiff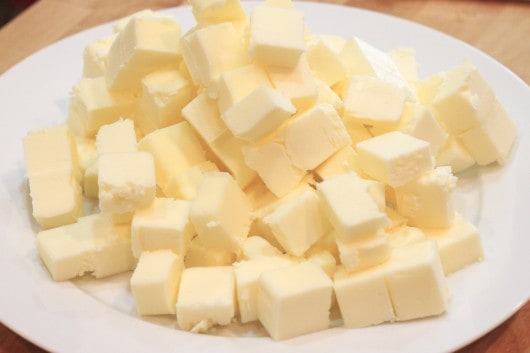 Adding the butter in small pieces helps it blend together well.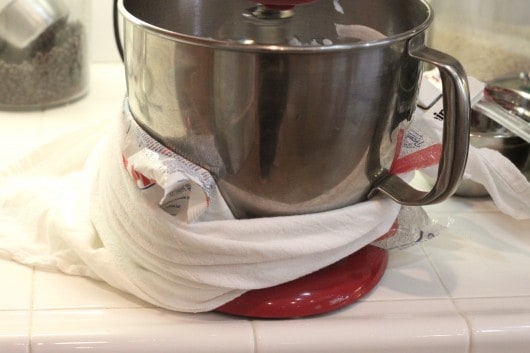 Ice packs on the motor of the Kitchen-aid Mixer help keep the motor cool, while you are mixing it for 8-10 minutes. You will hear it come together. (could take a little longer depending on temperature of ingredients)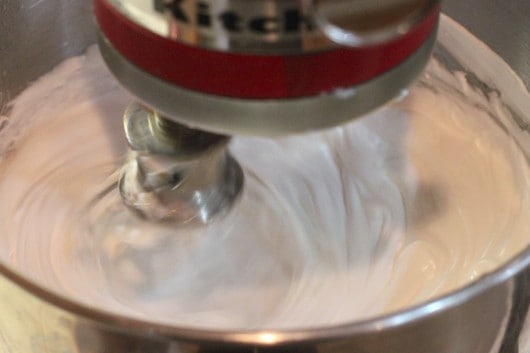 It's getting there!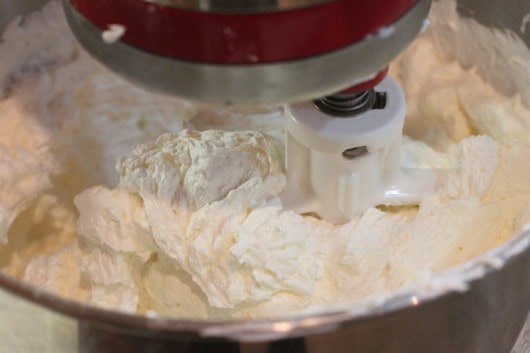 This is what it looks like when the butter is being added.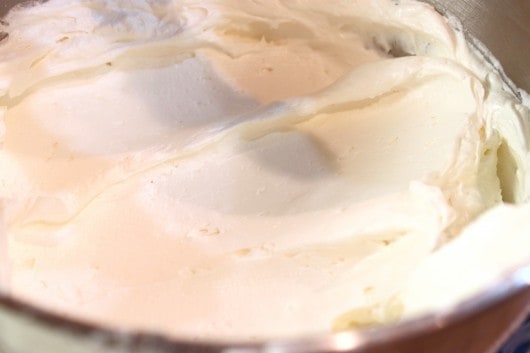 Finished Italian Buttercream Frosting, smooth and creamy.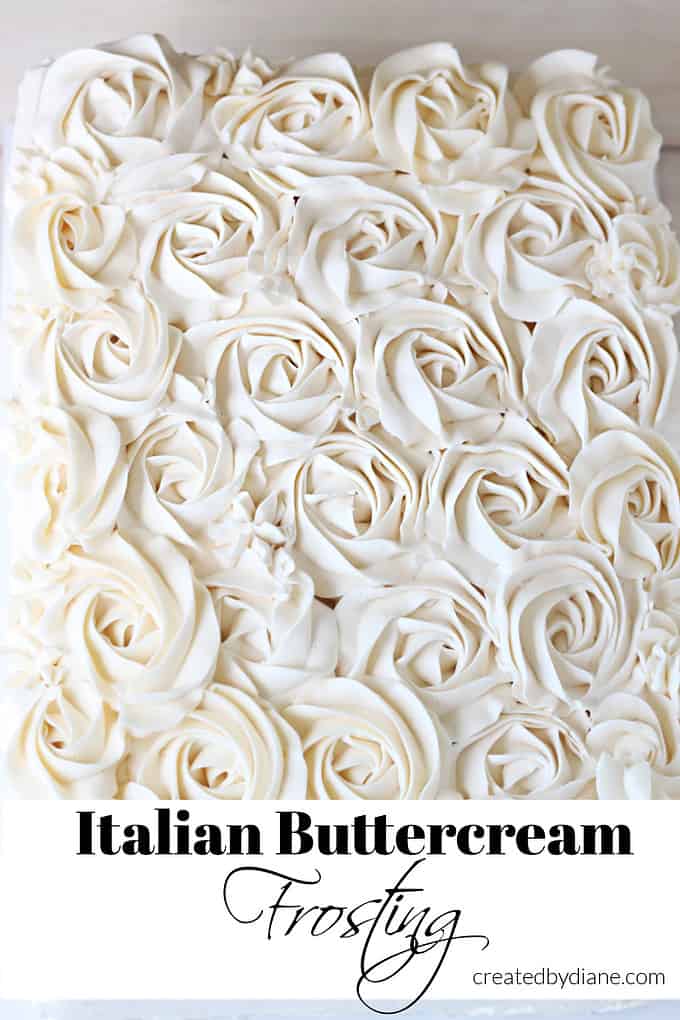 Italian Buttercream Frosting is my favorite recipe, I just LOVE the way it tastes. 
Very similar is Swiss Meringue Buttercream Frosting, which I think is a little easier to make, so you can choose which method you prefer…
And I also have a Chocolate Swiss Meringue Frosting Recipe.
Be sure to check out my post on how to frost roses here.
Italian Buttercream Frosting
Ingredients
2 cups granulated sugar
2/3 cups water
6 egg whites
1 pinch salt
1/4 teaspoon cream of tartar
1 1/4 pounds butter, cubed (unsalted)
2 teaspoon vanilla
Instructions
Heat granulated sugar and water in a saucepan until it reaches 245 degrees.
While the syrup is heating, mix egg whites on low until foamy with a whisk attachment.
Add cream of tarter then mix on medium to high until stiff.
Pour hot syrup in a slow stream into egg whites while the mixer is on high.
Beat for 8 minutes or until the mixture is cool.
To help the mixer's motor stay cool and prevent overheating place an ice pack on top of the motor and wrap ice packs around the sides of the bowl. You can tie them on with a thin dish towel.
Keep butter in the fridge until this point.
Remove the whisk attachment and put the paddle attachment on the mixer.
Add vanilla and butter in small cubes a bit at a time.
Beat until all butter is combined.
If it looks like it's separating or curdled or soupy looking, keep beating and keep the bowl cold if needed. The frosting will come together as long as you don't add the butter while the syrup/egg mixture is warmer than room temperature.
The frosting will be smooth and creamy.