Biscoff Cupcakes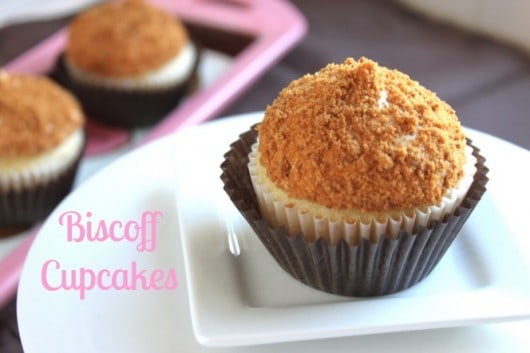 If you read food blogs I'm sure you've heard of Biscoff.
Surprisingly it still isn't' a household name…yet!
I've mentioned it to many people who have entered into my kitchen and they had no idea what I was talking about.
I then proceed to get a spoon and a jar of biscoff and let them taste the deliciousness for themselves.
So far everyone LOVES it.
I've made Biscoff Scones and if I don't devour every jar of Biscoff by the spoonful I will be making more items with it.
Now back to the Biscoff Cupcakes:
These are super easy and REALLY DELICIOUS!
Biscoff Cupcakes
Ingredients
1 box french vanilla cake mix (plus ingredients on package to prepare)
1/3 cup Biscoff Creamy Spread
Biscoff Cookies (crushed)
Instructions
Prepare cupcake batter according to package directions plus add the Biscoff spread to the mixture.
Bake according to directions.
Frosting
I added 1/4 cup Biscoff Creamy Spread to 4 cups Italian Buttercream Frosting.
Then gently roll the frosted cupcakes into the crushed Biscoff Cookies.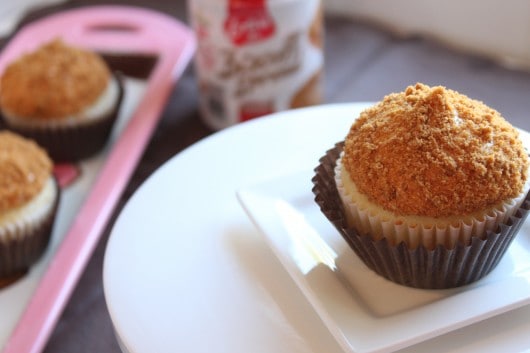 See that jar of Biscoff, it's almost empty. I better RUN out and get some more.
I've heard Trader Joe's has a version of this speculoos cookie spread if there is one of their stores near you.
I just love the flavor of Biscoff Cookies and Biscoff Spread.