These delicious and super-cute chocolate cupcakes with chocolate frosting are the PERFECT Christmas Cupcake, all decked out like reindeer… specifically Rudolph cupcakes.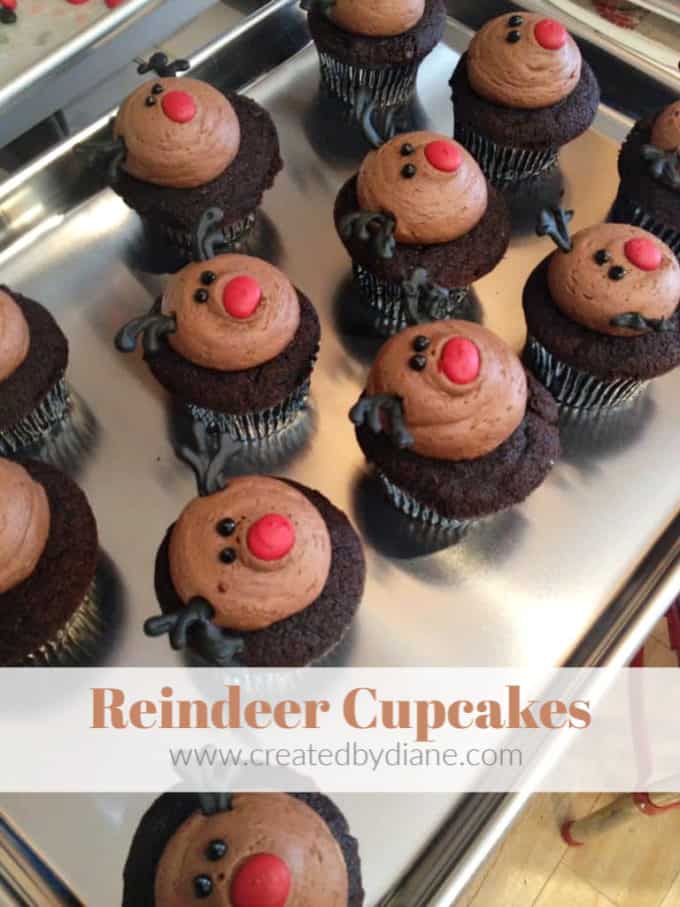 Reindeer Cupcakes
Don't miss one delicious recipe and get my FREE e-cookbook click here!
With a few items made with royal icing, you'll have the CUTEST cupcakes ever!
OMG, aren't these just going to PERFECT to celebrate with all WINTER long!!!
They really get a WOW response.
And oh they are just so CUTE!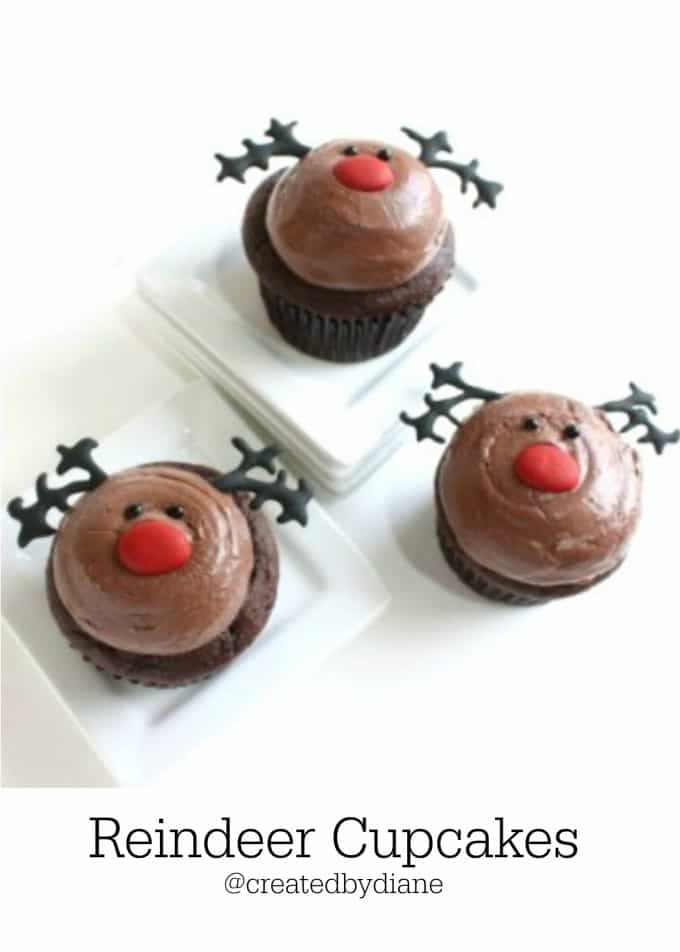 I can remember waiting,
and waiting,
for the Christmas Shows to come on TV when I was a kid.
They only showed them once a year, so if missed it, you were pretty much out of luck.
Rudolph was always a favorite.
He sure was cute, but I know the part where he got teased always made me so upset.
I don't like hearing that kids are getting teased either.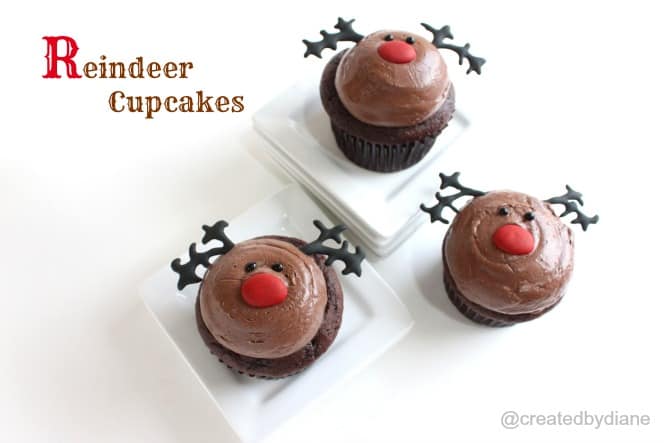 My son says some days if he brings to school somethings I make people tease him. Yep, can you believe it.
I told him he could do one of two things, bring more and share, he didn't like that idea. Since these aren't his friends that are teasing him. He brings and shares with his friends all the time, sometimes that boy will carry 6 cupcakes to share at lunch, just because he is always thinking of others. Love that about his personality!
The other thing, well I wasn't so nice, so we'll skip that one.
Now if it's an item he thinks the "other" kids will make fun of him for, he'll just eat it at home and share with his friends after school. It's so funny, his real friends, yeah….they're smart, no teasing, more treats. They sometimes ask me, when will you be making those ____ again. I like that my son knows the difference between nice friends and the ones he should avoid.

How to make Reindeer Cupcakes
You'll need cupcakes.
I made chocolate cupcakes. Here is my favorite chocolate cupcakes recipe. You can make them from a box too.
Chocolate Italian Buttercream Frosting: I added a 1/4 cup unsweetened cocoa to two cups of Italian Buttercream Frosting. Alternatively you can use any chocolate frosting, but trust me if you make Chocolate Italian Buttercream Frosting you won't reget it one bit
Pipe the frosting onto the cupcakes with a large circle tip like #809, or cut the edge off the end of the piping bag. Keep the end of the piping bag about 1 inch away from cupcake and push frosting onto cupcake until the cupcakes is covered. Place the nose over the peek of the frosting.
Royal icing: It's really great to have some royal icing on hand. You don't need much for these cupcakes, but if you make a batch just think of all the fun ways to use it.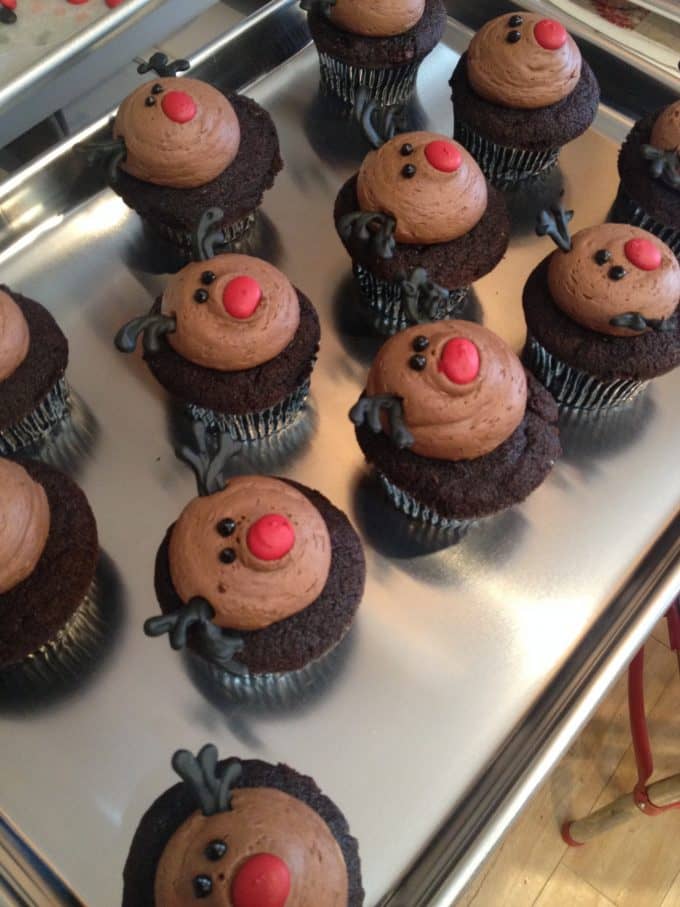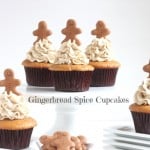 Gingerbread boy toppers for cupcakes,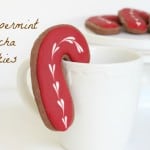 Cookie icing, like on these
Peppermint Mocha Cut Out Cookies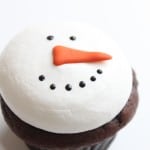 Make a 1/2 cup of royal icing red for the reindeer
noses, I piped the noses on wax paper with a #10 tip and let them dry. It takes time for them to dry completely so making them the day before it best.
Make another 1/2 cup black (depending on how many antlers you'll need of course) 1/2 cup will be plenty for 24 cupcakes and eyes.
I didn't use a template for the antlers, I just randomly piped curvy big curvy V shapes and added some lines until they looked like branchy antlers on wax paper and let them dry.
The eyes were piped on with royal icing with a #1 tip.
Once you pipe the frosting on the cupcakes just place the royal icing pieces in place and they are all set, add the eyes too, Rudolph would look funny with a nose and antlers and no eyes.