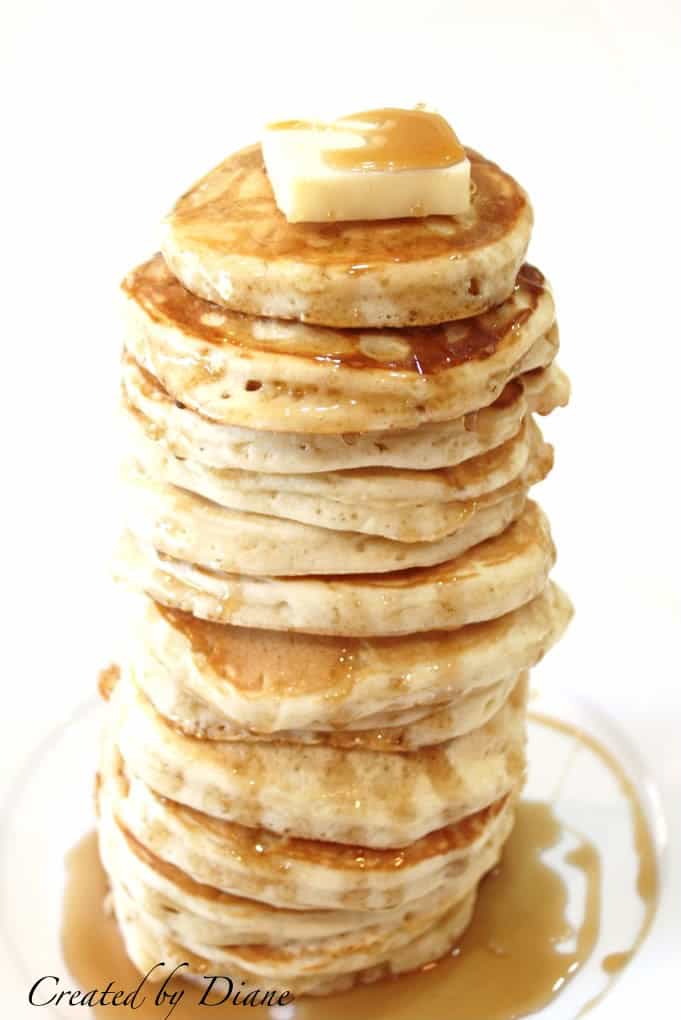 NOTHING tastes better than a stack of GREAT TASTING Pancakes!
I love pancakes and since it's National Pancake Day it only seems like the perfect day to share with you may stack of pancakes!
Pancakes are a HUGE thing around here and after making many many batches, I finally made them exactly the way I wanted them.
Light and fluffy and oh so delicious.
These are the perfect pancakes!
Not heavy and dense, no need to stop at just eating one. Pile them on your plate and enjoy!
** 1 cup of flour measured weighs between 4 1/4 and about 5 oz. That is about 2 tablespoons difference. Whether you scoop the flour into your measuring cup or scoop you measuring cup into the flour. If that batter seems too thin after you cook one pancake and want the batter thicker, add a couple tablespoons up to 1/4 cup.
But I would cook one pancake before adding more flour to be sure you want the batter heavier. This pancake batter is thinner than a boxed pancake mix and has quite a bit of leavening in it to result in fluffy pancakes.
My kids make this recipe with no help, their pancakes come out just like mine, nice and fluffy. If you have trouble with the recipe, please make sure you re-read the recipe and measured properly.
Now for my tip on keeping my pancakes warm until I'm ready to eat them….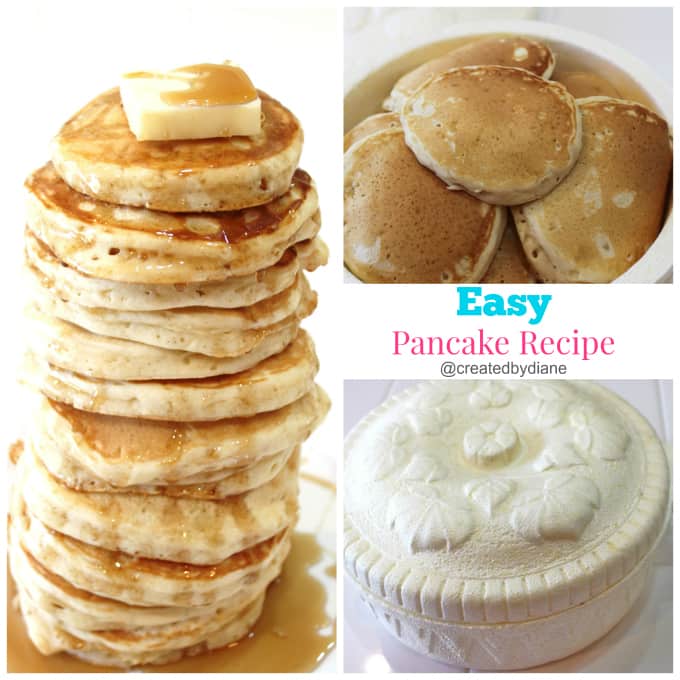 A tortilla warmer…that's right. I use my tortilla warmer to keep my pancakes warm.
I love having breakfast with my family. What I don't like is when I'm finally finished cooking and sit down to enjoy it, my food is cold. It shouldn't be that way for the cook, should it? It used to happen often until I discovered that my tortilla warmer can keep my pancakes warm, and not just warm…HOT!
We eat a lot of pancakes and my large tortilla warmer holds 15 pancakes and that is how many pancakes my recipe makes. This tortilla warmer is under $6.00. I love using it for more than just keeping my tortillas warm and so will you.
I also line the tortilla warmer with parchment paper and keep quesadillas warm as well as scrambled eggs.
The possibilities are endless! That's why I have two of them.
Happy Pancake Day!
The Yummiest Pancake Recipe
Ingredients
2 cups flour
⅓ cup sugar
1 teaspoon salt
1 ½ Tablespoons. baking powder
1 egg
2 cups milk
2 Tablespoons butter (room temp- soft or melted)
2 teaspoons vanilla
Instructions
Mix all dry ingredients together, then add egg, milk, butter, and vanilla. Whisk until all
Incorporated.
I use a 3 Tablespoon scoop to make my pancakes and this recipe makes 15 pancakes of that
size.
Heat your frying pan to medium and pour the batter onto a lightly oiled pan (with vegetable oil), flip when bubbles
appear on the edges. Once flipped it only take a minute or two to finish cooking.
Notes
*NOTE: it is 1½ TABLESPOONS Baking Powder, not teaspoons that seems to be the common problem with people who are having trouble with the recipe and commenting that they are not working.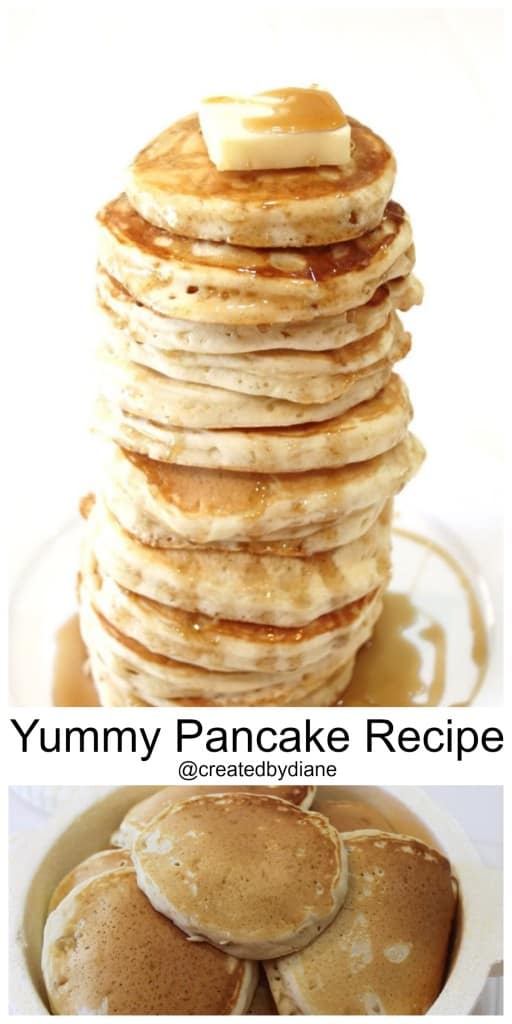 …and if you want to top your pancakes with something a little EXTRA delicious try my recipe for Coffee Syrup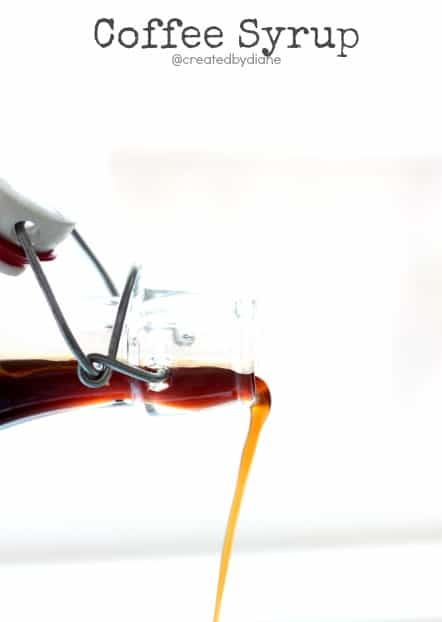 Don't miss these PANCAKE CUPCAKES!!!!