How to make an ice cream cake from pancake mix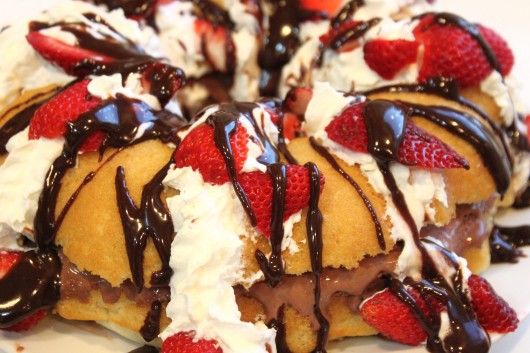 I'm on a pancake kick!
Pancakes are so easy to make and can adapt to just about anything. Remember when I made a Pancake Cake. Who said it's not okay to play with food!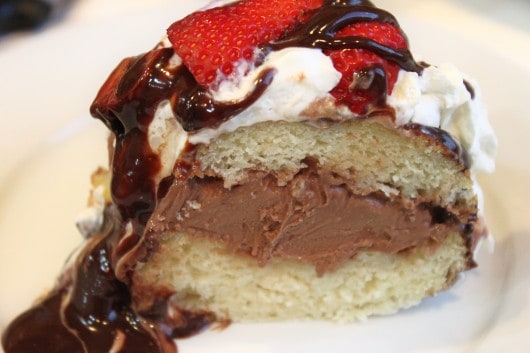 There really is nothing better to me than cold ice cream, hot fudge and cake, in this case PANCAKE!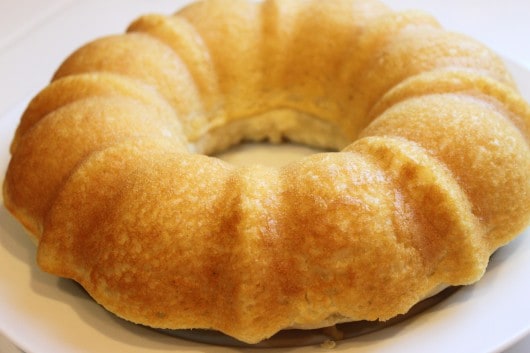 I prepared Smart and Finals Pancake mix similar to when I made Buttermilk Pancake Cupcakes with Maple Frosting and Bacon they were delicious and fun to make. I wanted it the consistency to resemble cake batter, not thin and not super thick.
2-1/2 Cups Pancake Mix
2 Cup Milk
mix and pour into a bundt pan that has been sprayed with baking spray. I use Smart and Final's BaKlene spray. It makes the release of baked items a breeze.
I baked the bundt for 22 minutes in a 325 preheated oven. I checked it every couple minutes after 15 so that it would not become dry.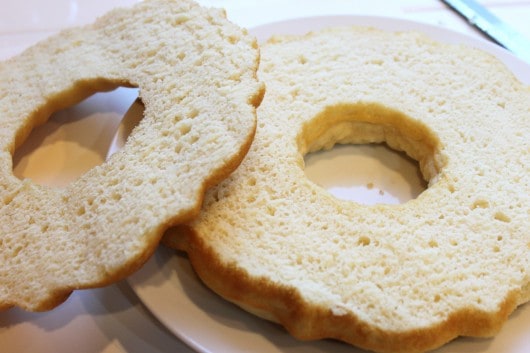 Once cooled completely I sliced the bundt in half like a bagel,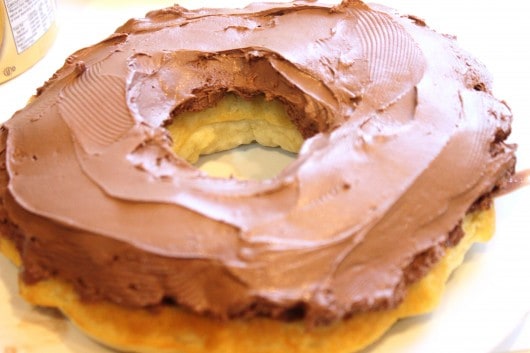 then I spread chocolate ice cream that was just soft enough to spread.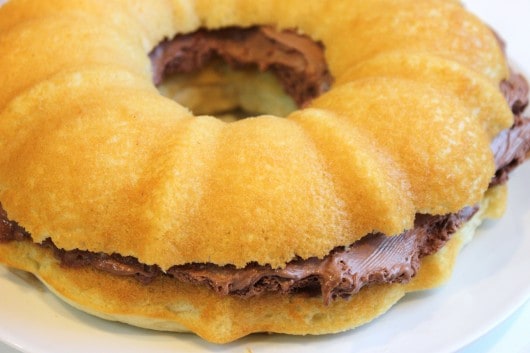 Looks like a giant bagel, with ice cream….hmm there's an idea! Maybe not.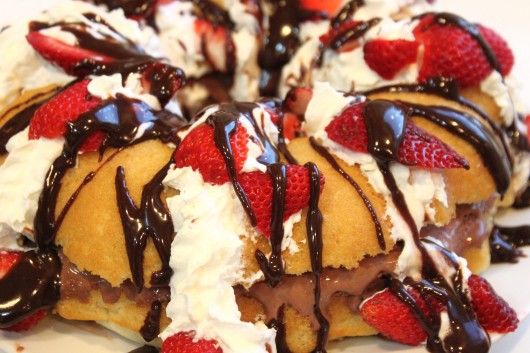 I added some hot fudge, whipped cream and strawberries. Oh what a feast we had!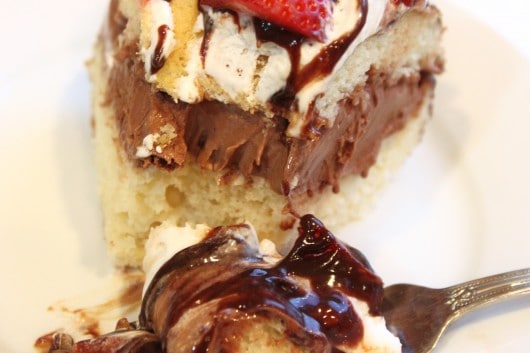 Pancake mix is so versatile who knew, well it does say cake in the name!