Pancake Cookies made in a skillet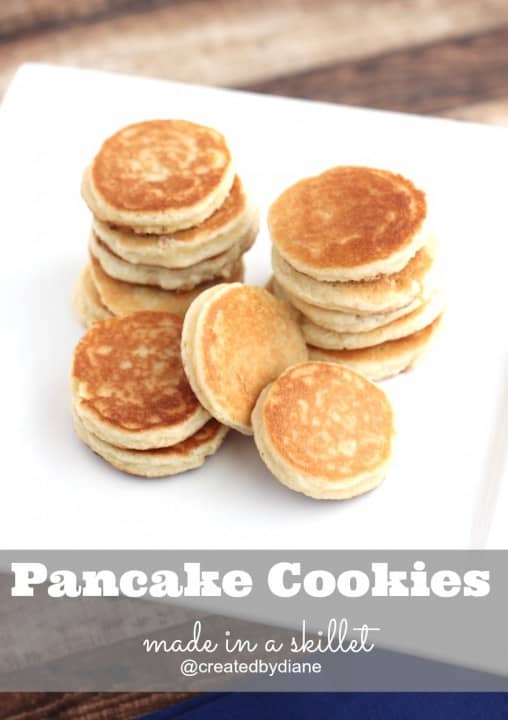 When you think of cookies
you don't typically think of making them on the stove top.
These cookies will have you getting out your skillet, just to give them a try.
They are sweet and delicious and look exactly like pancakes.
How fun is that?
Pancake COOKIES….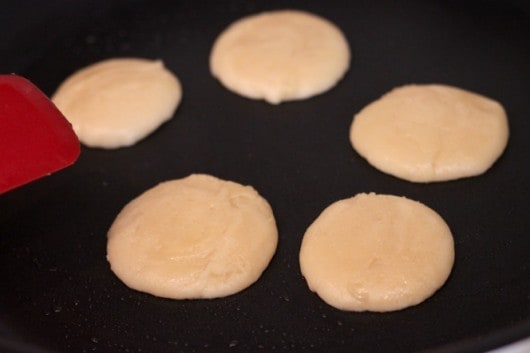 place 1-2 tablespoons of batter on skillet over medium heat, cook until golden on both sides and center is cooked.  About 2 minutes per side.
Pancake Cookies made in a skillet
Ingredients
½ cup butter melted and cooled
1¼ cup sugar
2 eggs
½ teaspoon vanilla extract
1 3/4 cups flour
¼ teaspoon baking powder
2 teaspoons water
Instructions
beat butter and sugar
add in eggs and vanilla
mix in flour and baking powder
stir in water until the batter is smooth and creamy
place 1-2 tablespoons of batter on heated skillet on medium heat
cook until both sides are golden and center of cookies is fully cooked
Notes
I lightly oil the pan with a silicone brush. Even no stick pans need to be lightly oiled for the first batch, but I do not find that I need to re oil the pan each time after that.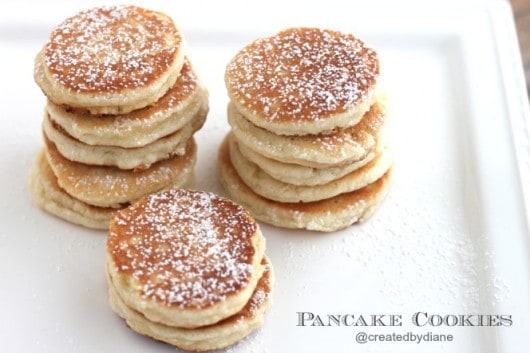 These will fool anyone into thinking they are pancakes, and they taste great drizzled with maple syrup too.