This may be just the perfect way to enjoy a cup of coffee!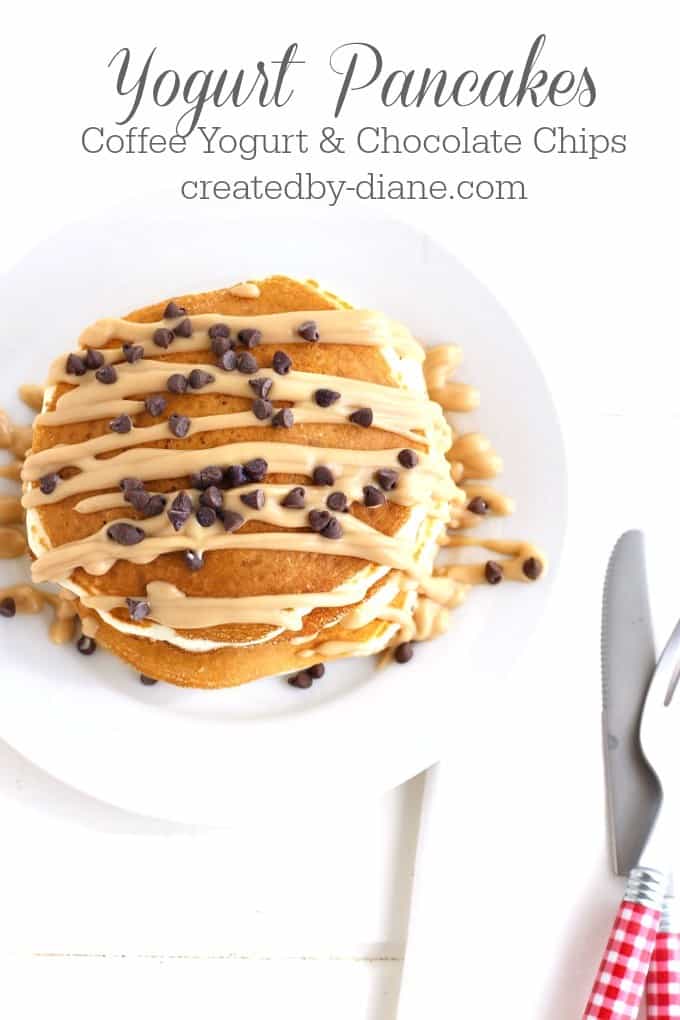 Yogurt Pancakes with Coffee Yogurt and Chocolate Chips
Don't miss one delicious recipe and get my FREE e-cookbook click here!
The coffee is actually in the yogurt pancakes and the topping.
Feel free to enjoy a cup of hot Joe with this super fun breakfast.
I've loved coffee flavored foods since I was a kid. I loved coffee ice cream and these caramel candies with coffee flavor inside, that reminds me I need to find them.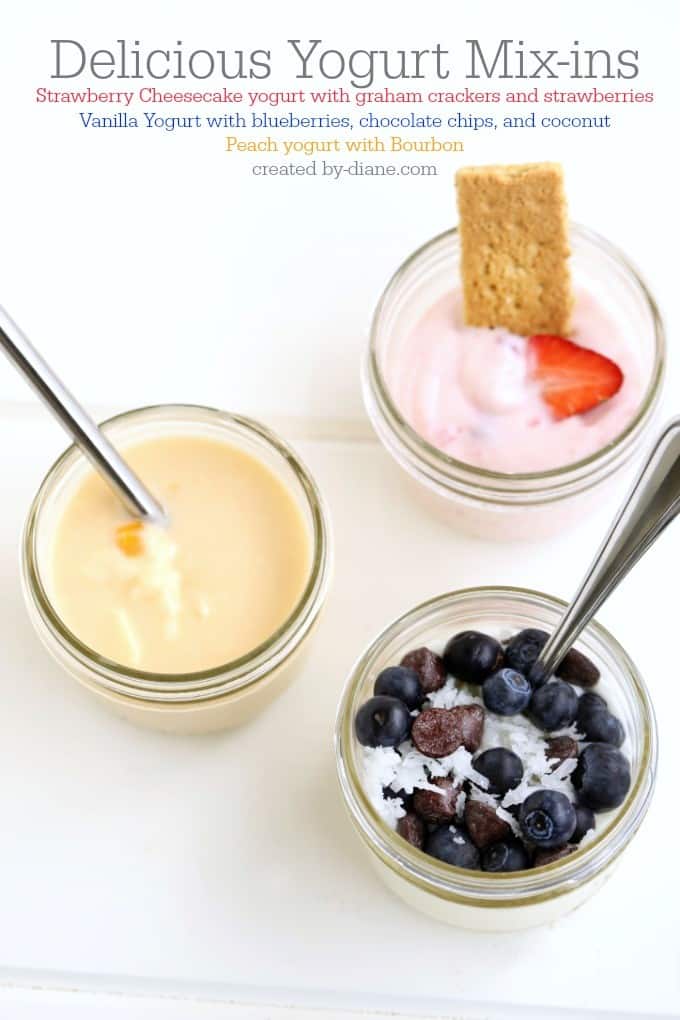 Spring is arriving early this year, it has me thinking I've gotten a little off track lately eating all sorts of comfort food and I just stocked up on some Yoplait Yogurt at Walmart and saw all sorts of "Spring" items lining all their shelves. I think I'll be enjoying some fun yogurt options seeing as bathing suit season is right around the corner.
Yoplait® has so many flavors, over 125 just imagine what combinations you will come up with to 1 Up Your Cup!
I picked up a few of my favorites and piled in some delicious mix-ins.
Yoplait wanted to know how I'd 1 Up My Cup…
I mixed strawberries and graham crackers into the Strawberry Cheesecake Yogurt,
I added some bourbon into the Harvest Peach,
and blueberries, coconut and chocolate chips into French Vanilla Yogurt.
These are sure fun and ready in minutes which will make them perfect any time of day.
Yogurt Pancakes
Ingredients
1/2 cup flour
1/2 teaspoon baking soda
1/2 teaspoon salt
1 teaspoon instant espresso
1-6 oz container Yoplait® French Vanilla Yogurt
2 teaspoons oil
2 eggs
Topping
1-6oz Yoplait® French Vanilla Yogurt
1/2 teaspoon espresso
Instructions
In a medium bowl mix flour, baking soda, salt, espresso, oil and eggs with a whisk until well blended.
Heat skillet and place 3 tablespoons of batter over medium heat and cook pancakes on each side until fully cooked.
Mix yogurt with a 1/2 teaspoon instant espresso and drizzle over pancakes and sprinkle on chocolate chips.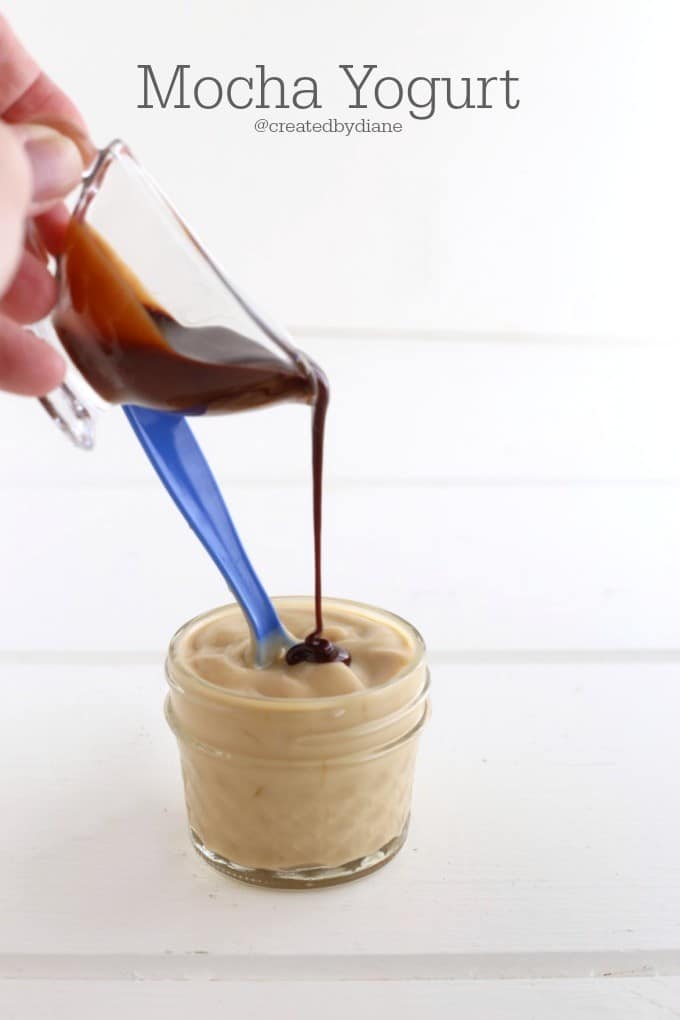 One more yummy treat is adding teaspoon espresso and chocolate syrup to French Vanilla Yogurt. It's yummy!
See more ideas on how to 1 up Your Cup here
This is a sponsored conversation written by me on behalf of General Mills. The opinions and text are all mine.