Mango Pecan Pancake Pie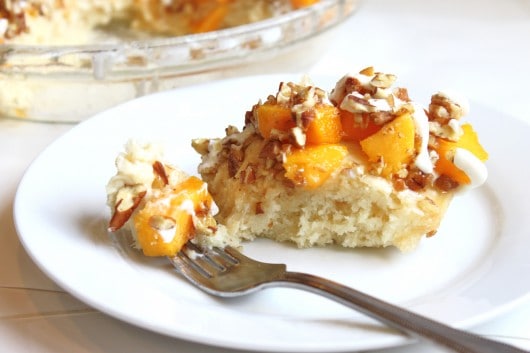 Mango Pecan Pancake Pie
Who says you have to stand in front of the stove to make pancakes?
Don't get me wrong, I love flipping flap jacks but some days it's nice to have it all done at once.
This is one of those times.
Mix 2 cups Smart and Final's Pancake Mix with one cup milk. Baked it in a glass pie plate for 18 minutes at 325 degrees.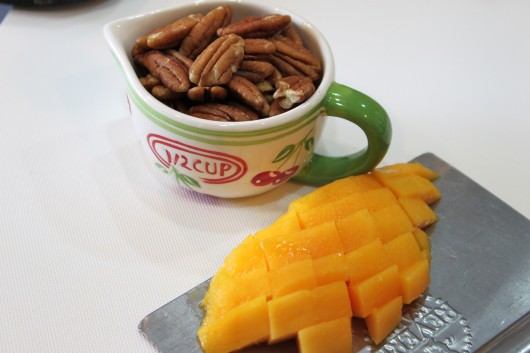 While it was baking, cut up a mango and chopped up about 1/2 cup pecans.
Place the mango and pecans on top of the baked "pancake pie" then placed it under the broiler for 2 minutes until the pecans are lightly toasted but before the mango was soft.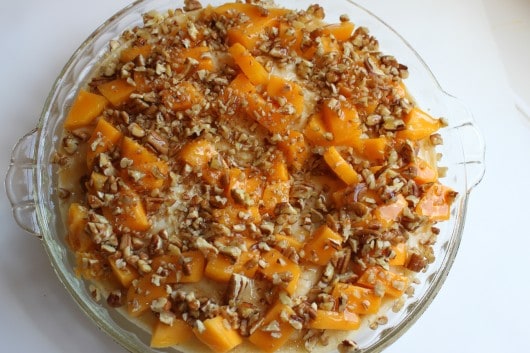 Almost done…
It just needs a little something…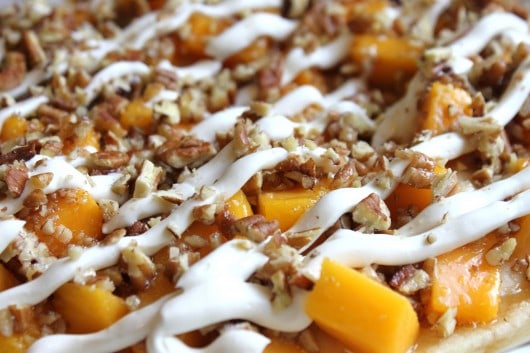 Yes, I needs cream cheese!
Cream cheese, yes just a bit to make even more delicious.
Mix 2 oz of reduced fat cream cheese with a tablespoon or two of milk to make it smooth and creamy, place it in a piping bag, or plastic bag with the edge cut off to pipe on top of the of the "Mango Pecan Pancake Pie"
If you like this, you might like what else I've made with pancake mix.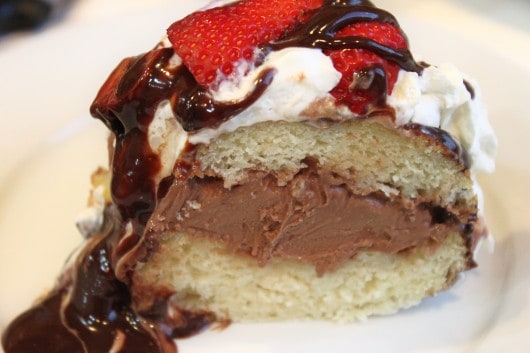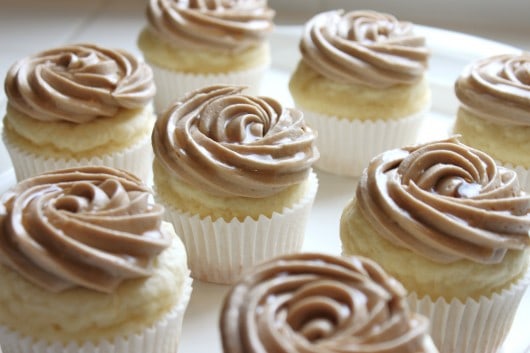 Pancake Cupcakes with Maple Frosting
If you prefer your pancakes the "old fashioned" way…
This is for you
This stack of pancakes is made with my favorite pancake recipe.