Bring out the pumpkin and make some DELICIOUS pancakes! It doesn't matter what season it is, it's always a GOOD idea to have PUMPKIN PANCAKES!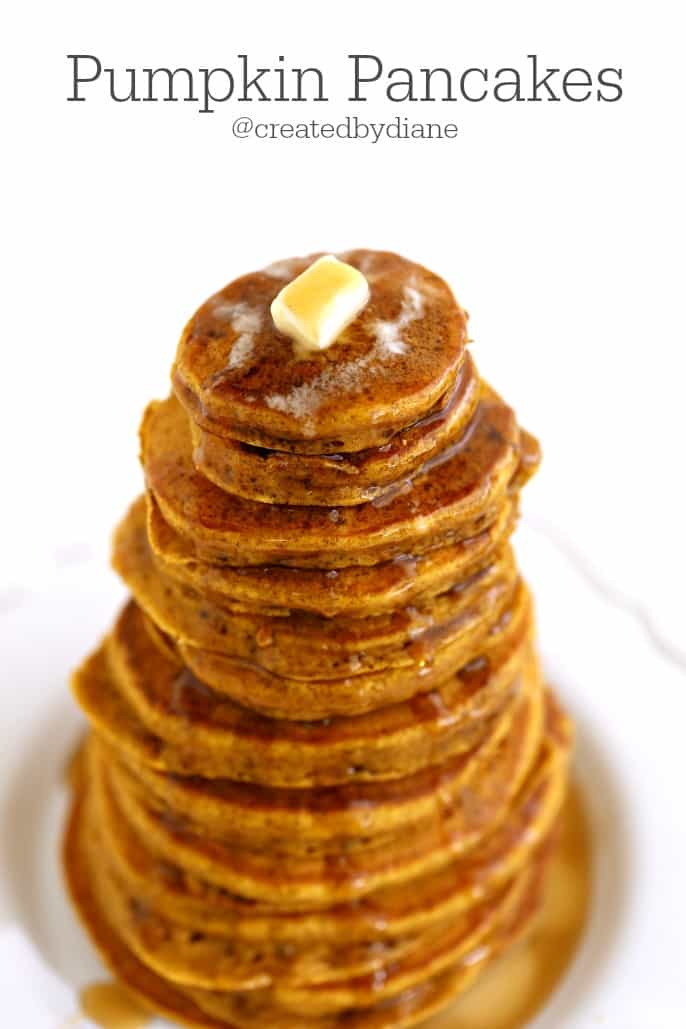 One whiff is all it takes to fall for these babies!
They are irresistible.
These pumpkin pancakes are light and fluffy and full of flavor.
By the way, it seems every couple of years I hear about a pumpkin shortage… so I always stock up. Really, you'd laugh at how many cans of pumpkin I have all year long in the pantry. It's kind of funny, but I never want to be without canned pumpkin. I just picked up a dozen cans. Call me crazy, but just wait until you make these, you'll want to be sure you have pumpkin on hand all year long too!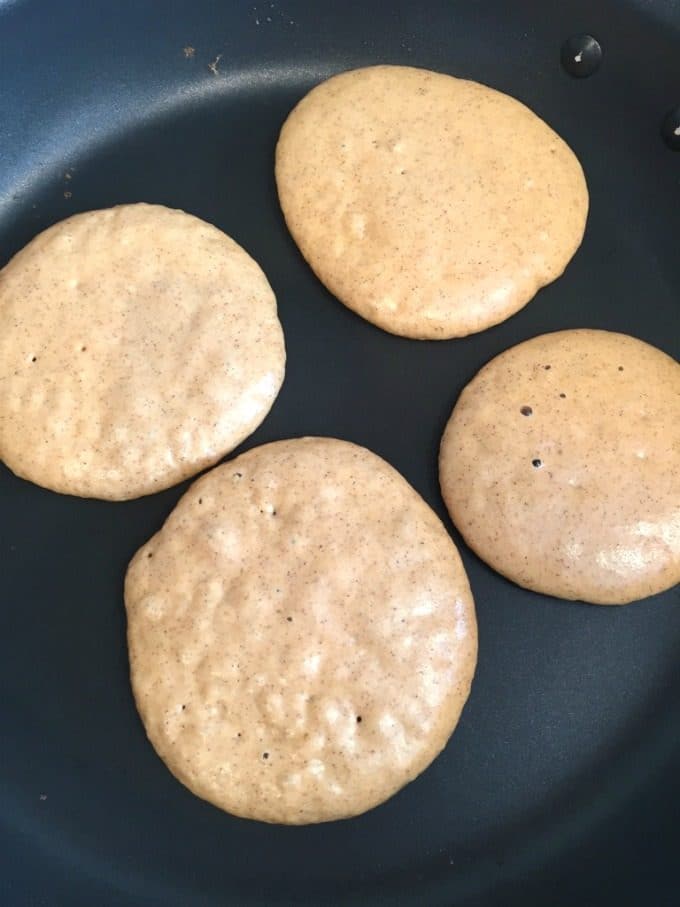 Pumpkin is dense, so be sure to mix it up really well with the other wet ingredients before adding the dry ingredients. I use an immersion blender to mix the pumpkin with the egg, sugar and milk.
Also, pay attention to the measurements especially the baking powder… they won't rise up otherwise. It's easy to think it's a teaspoon when it's actually a tablespoon.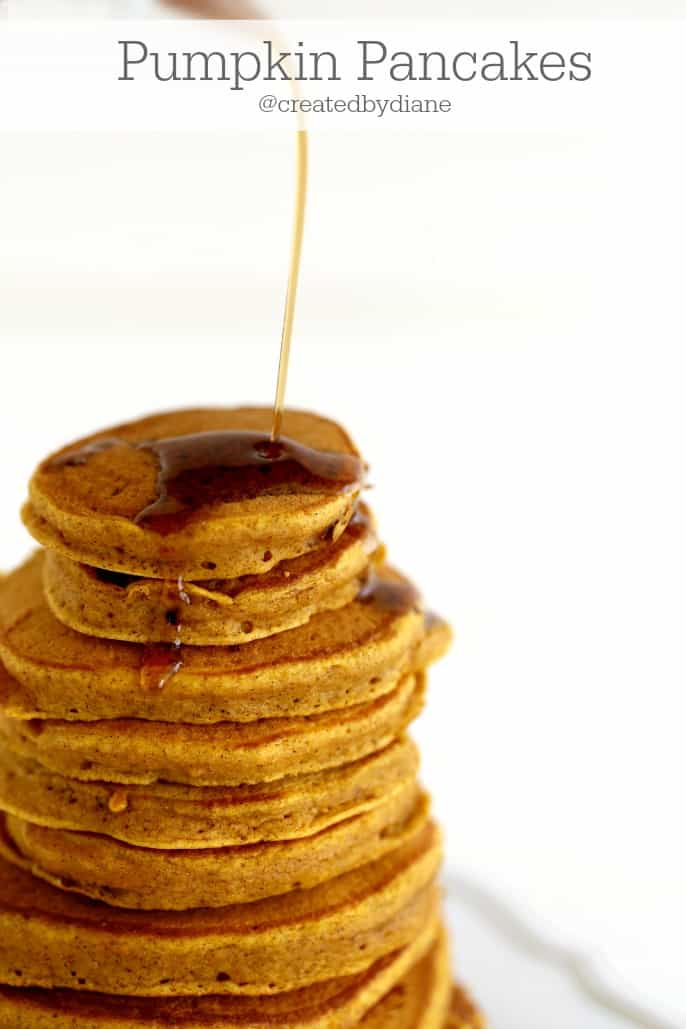 I don't know about you, but around here breakfast is always a welcomed meal and these are at the top of the list.
This recipe makes about 22 pancakes, which if given a chance I think I could eat each and every one myself…
but I'm a sharer and never get the chance to try.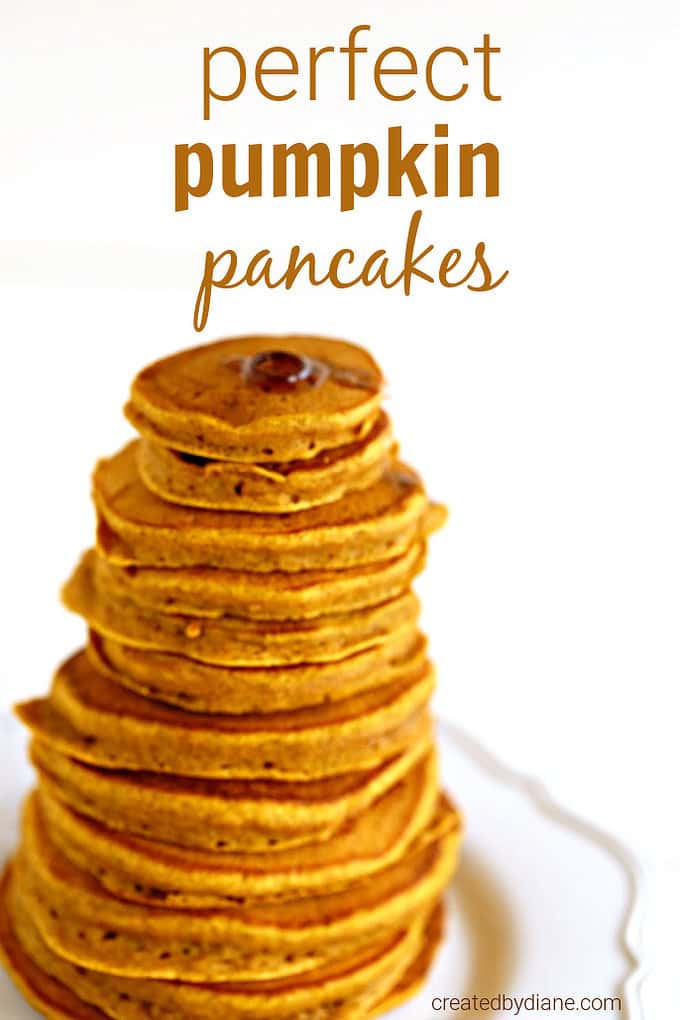 As soon as the batter hits the skillet, they come running to the kitchen!
I just LOVE that golden color the pumpkin ads, they really do look like Fall. But, the best part is, you can enjoy these all year long. Even if it's 100 degrees outside, it can smell of Fall in your kitchen!
This is comfort food at its best.
Pumpkin Pancakes
Ingredients
3/4 cup pumpkin puree
1/4 cup sugar
1 egg
3 tablespoons oil
2 cups milk
2 cups four
1 tablespoon baking powder
1 teaspoon baking soda
1 tablespoon pumpkin pie spice
1 teaspoon salt
Instructions
To blend the pumpkin puree well, I use an immersion blender (any blender will work well) If not whisk the pumpkin really well so the pancakes cook up well.
In a medium bowl mix pumpkin puree, sugar, egg, oil, and milk.
In another bowl Mix flour, baking powder, baking soda, pumpkin pie spice, and salt together.
Whisk the dry ingredients into the wet ingredients until just combined.
Heat the skillet until it's fully heated, then turn on medium.
Place 3 tablespoons of batter for each pancake and with the back of the scoop spread each dollop of batter into a circle nicely.
Heat pancakes until the edges are cooked, then flip the pancakes over and cook completely.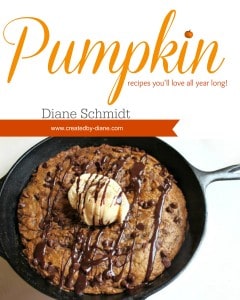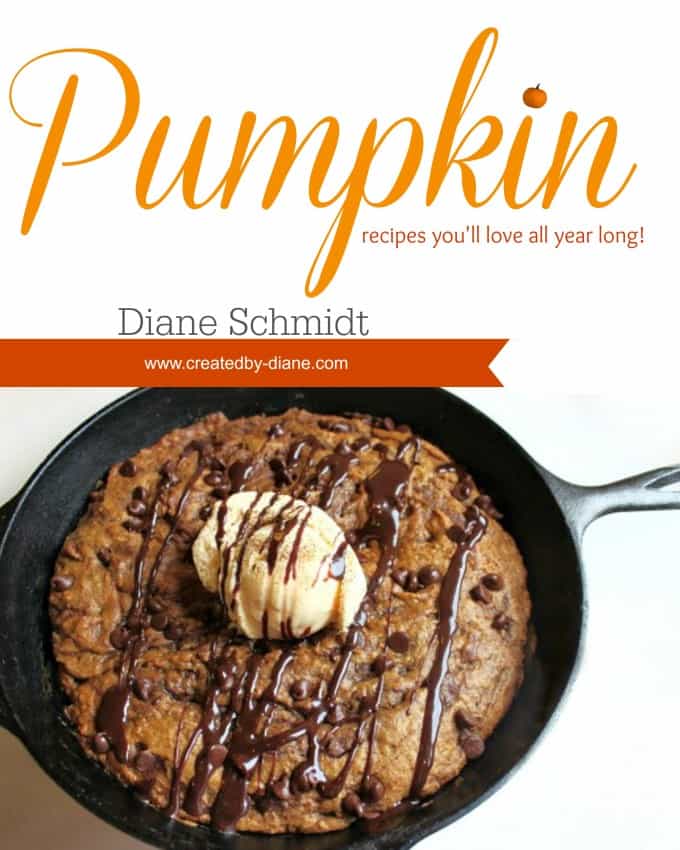 For more pumpkin recipes, you'll find my PUMPKIN EBOOK here.