Blueberry curd, like creamy pudding you can put on scones and more.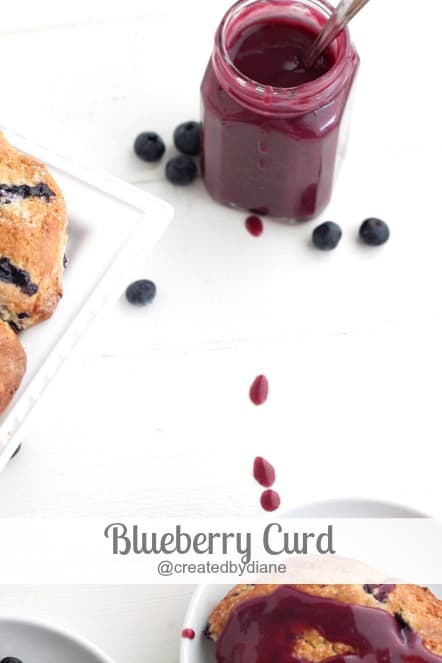 Have I mentioned lately how blueberries are my absolute favorite?
They are, and I'm so glad that they are in abundance,
years ago they were more difficult to find.
Except where I grew up, we would go to a local place that had acres and acres of blueberries,
We would buy 5 pound boxes of blueberries and oh what yummy things my mom would make with them.
I have thought about blueberry curd for some time now and can't believe I haven't made it sooner.
I've made many types of curd,
but today well today it's all about the BLUEBERRY!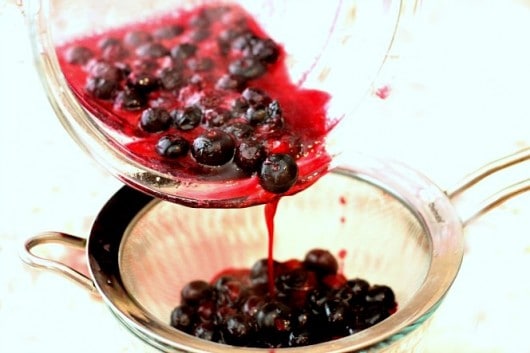 This magically delicious little fruit releases a really pretty PINK color.
The skin is the blue part, but the juice is a super pretty hot pink-reddish color. I love making Blueberry Basil Lemonade, it's so pretty and makes lemonade so delicious. One look and you will want a cold glass full yourself!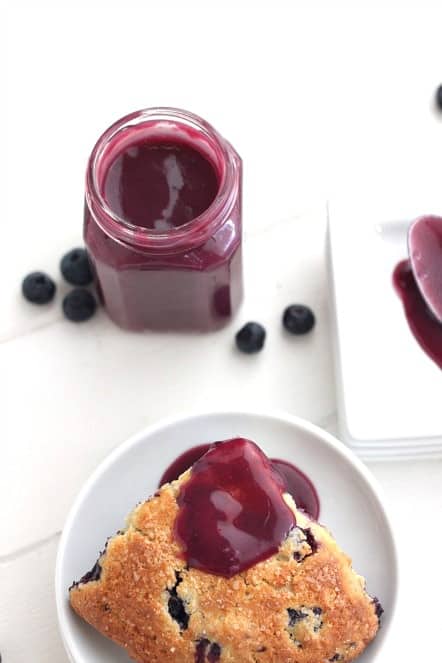 I'm sure you know how much I love scone and these blueberry scones will be posted on my blog real soon, (HERE they are Blueberry Scones)
right after I stop eating the blueberry curd by the spoonful!!!!
Don't laugh, you will do it too.
It's that delicious.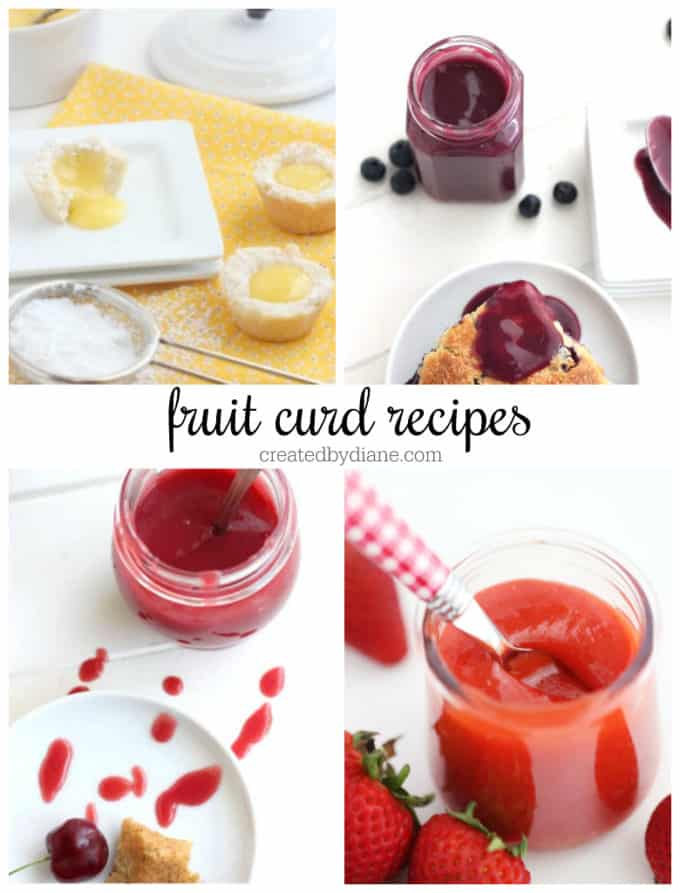 try my other fruit curd recipes:
AND give my Margarita Curd a try as well.
Blueberry Curd
Ingredients
1 cup fresh blueberries
1/2 cup brown sugar (or use granulated sugar)
1/2 fresh lime, juiced
3 egg yolks
4 tablespoons butter
Instructions
In medium saucepan mix lime juice, blueberries, and sugar.
Heat on medium bring to a boil and cook for 2 minutes
Place a strainer over a bowl and stain and press blueberries until all liquid is in a bowl.
Mix eggs into blueberry mixture slowly while whisking constantly until it's all combined.
Return mixture to heat and add in the butter and whisk until it thickens (coats back of a spoon)
remove from heat and let cool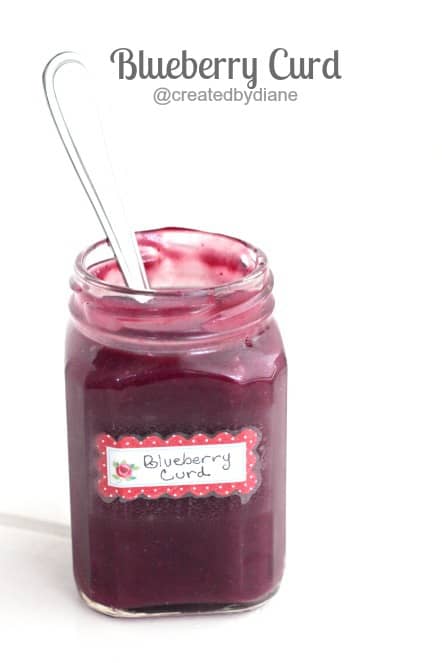 Be sure not to eat it all by the spoonful, remember I'll have those blueberry scone recipe posted soon and trust me, you'll want some blueberry curd to put on them!