No matter what time of year it is… it's always a good time for homemade syrup.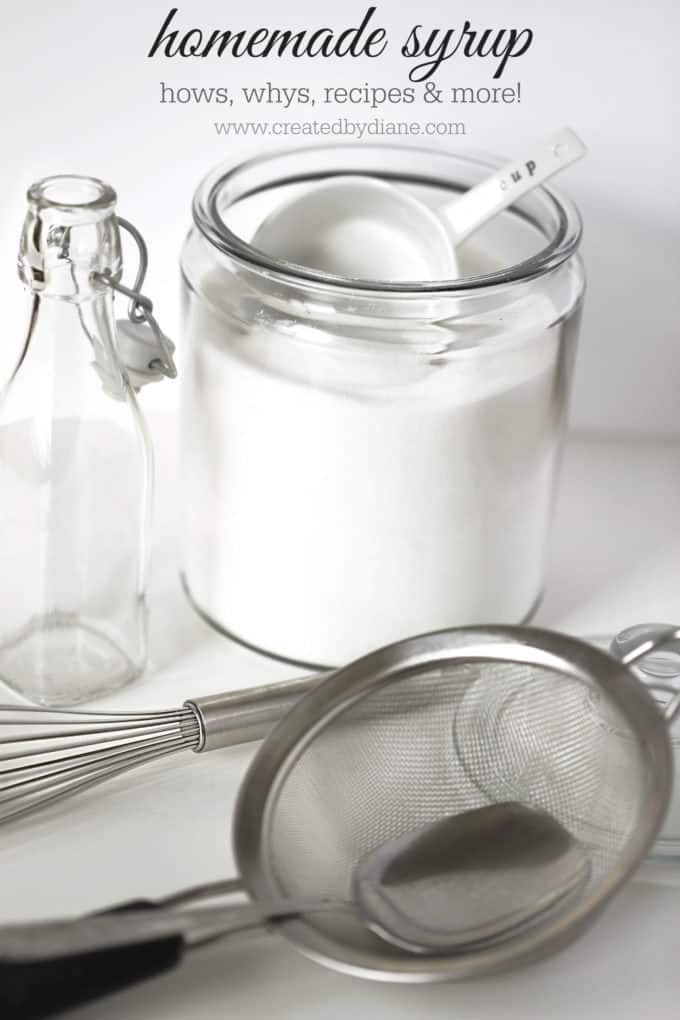 Syrup can add a delicious flavor in an unexpected way…
to anything from a glass of iced tea to a cocktail and beyond!
It's delicious drizzled over cake or ice cream,
it's a great addition to your morning yogurt,
one of my all-time favorite ways is to make an Italian cream soda. It's a simple indulgence that I enjoy year-round, with all sorts of flavors,
from blueberry to strawberry to pineapple and even coffee… so delicious. The flavor possibilities are endless! I have many listed below with ideas on how to use them too.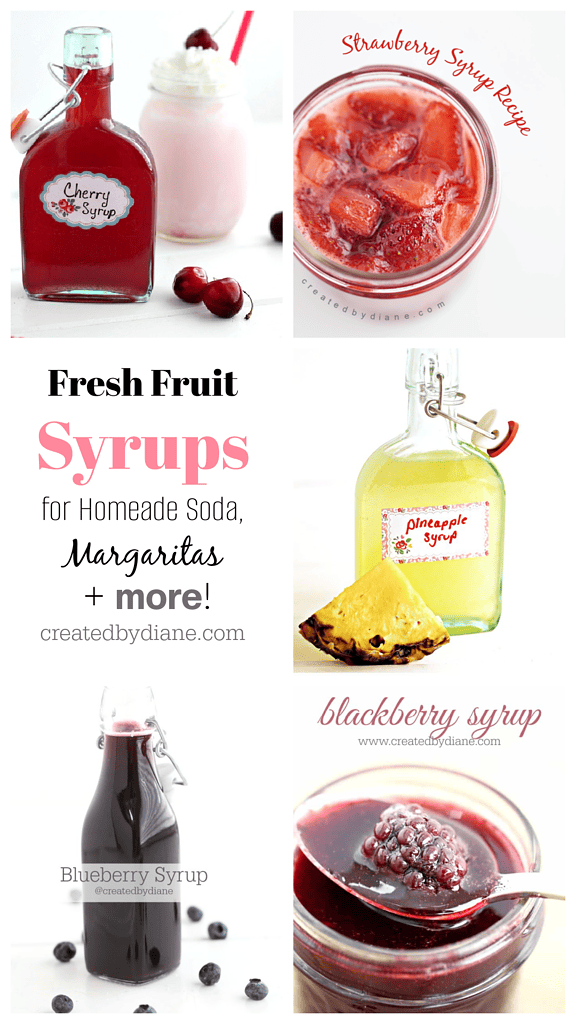 If you are looking for a simple item that makes things taste OVER the top delicious, and also makes a perfect gift for any occasion. Just pour some into a cute little jar and you're all set. Everyone loves receiving something homemade, so think of a great syrup to bring the next time you're invited to dinner, birthday celebrating, holiday gift idea and just about the most perfect thing to make when celebrating taco Tuesday, I love most of these flavors added to margaritas!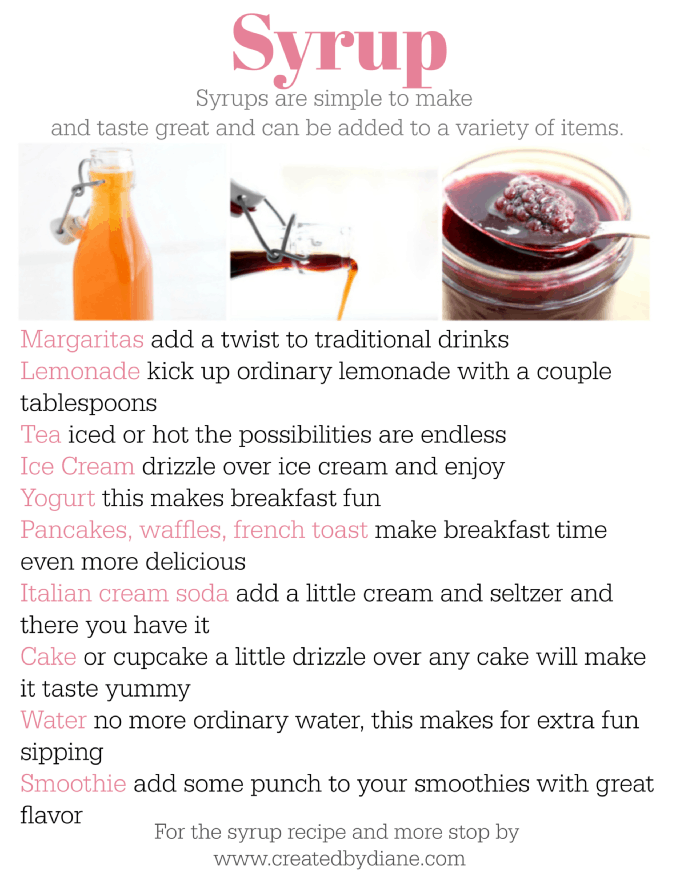 Most items only need about a tablespoon or two added to enjoy the delicious flavor of choice.
Give one of these a try in your next vodka spritzer or mocktail made with seltzer and top the glass with a fresh fruit garnish and it'll wow everyone!
I typically add it to plain seltzer but be sure to try them with coconut seltzer… if you're a coconut fan.
This Coconut Seltzer is probably my favorite seltzer flavor.
And I also have a recipe for homemade chocolate syrup and it's great added to coconut seltzer in an Italian cream soda, it's a great sweet alternative to a milkshake with a fraction of the calories.
Peach Syrup – one of my personal favorites!
Coffee Syrup – I think I became a true coffee fan after making this one!
Blackberry Syrup – one of my favorite cocktail mix-ins!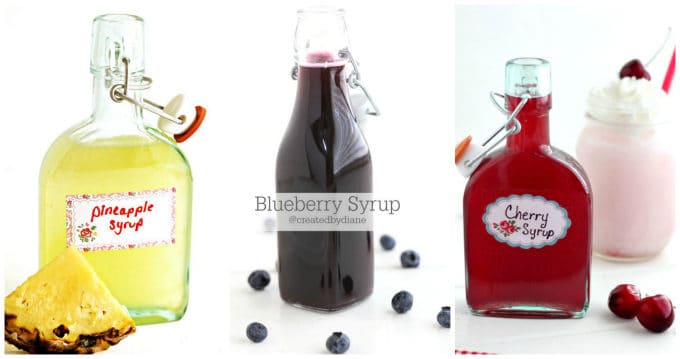 Pineapple Syrup – perfect for the pineapple LOVER!
Blueberry Syrup – truth be told I should buy stock in blueberries, they are so fantastic!
Cherry Syrup – cherry season isn't long so be sure stock up and even put some cherries in your freezer to be able to make cherry syrup after the prime season ends.
and syrups are great on my: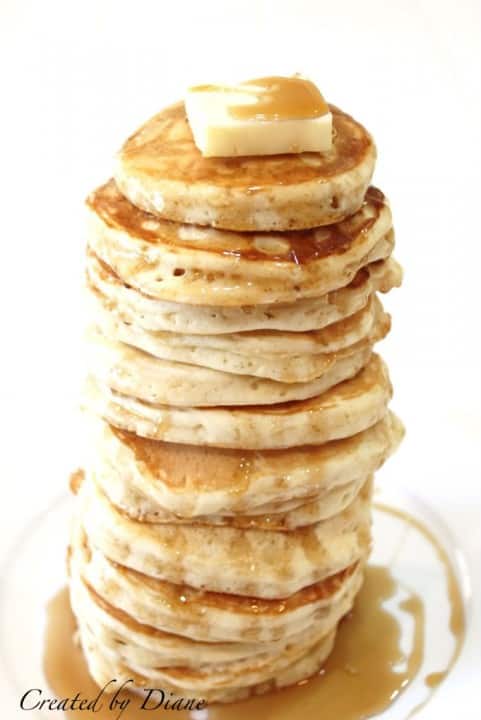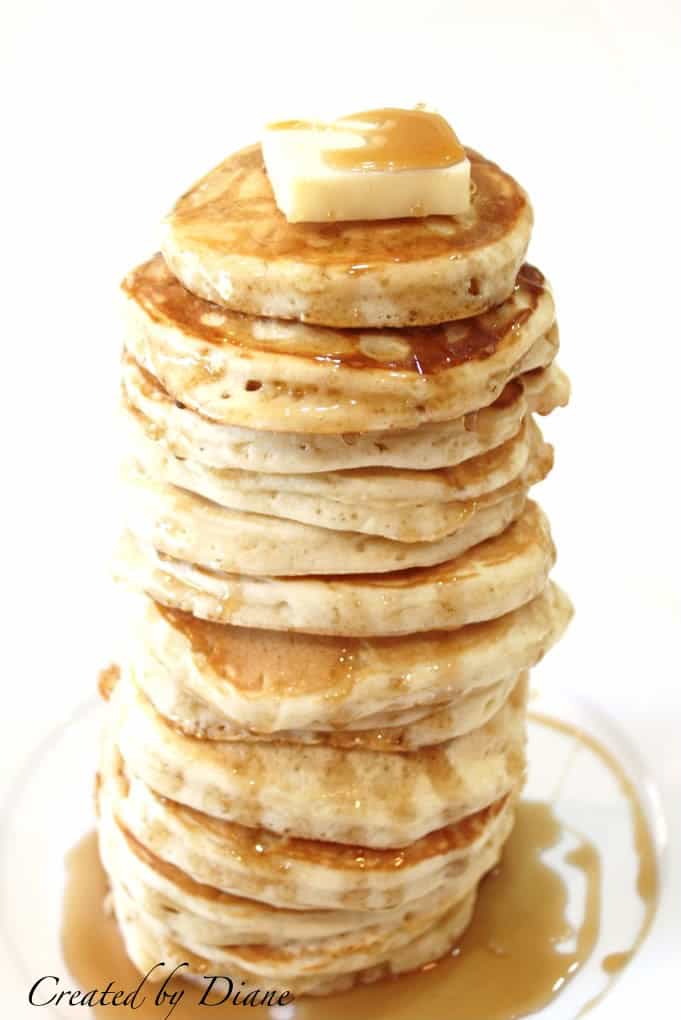 pancake recipe – pretty much the most YUMMIEST pancake recipe ever!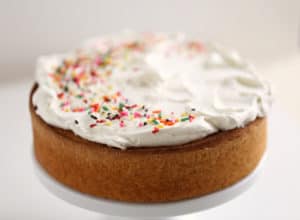 vanilla cake recipe – an easy and simple cake recipe perfect anytime!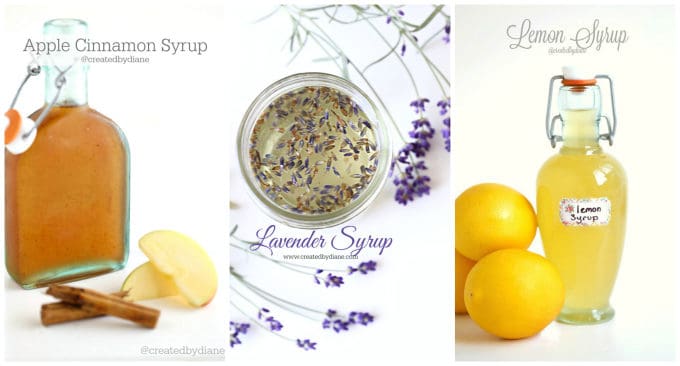 Apple Cinnamon Syrup – a deliciously warm and comforting flavor perfect in hot tea in the winter.
Lavender Syrup – lavender has become a popular favorite, such as iced tea and cocktails, if you like lavender you'll have to give this lavender syrup a try.
Lemon Syrup a year-round perfect flavor!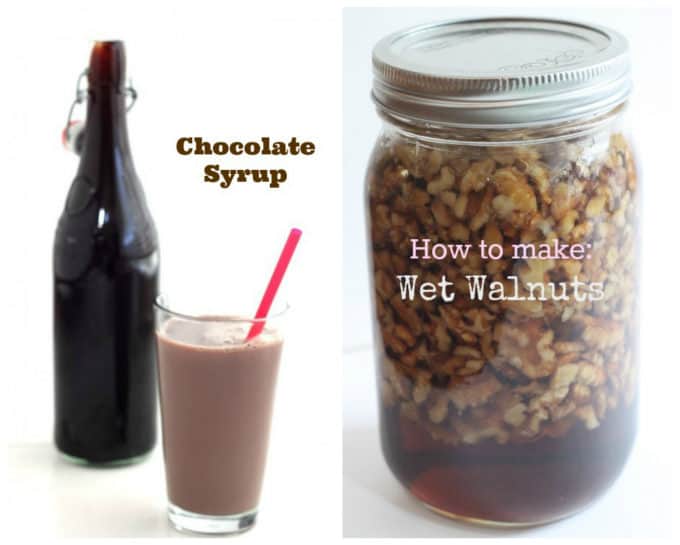 Chocolate Syrup- OMG so yummy, you may never buy a bottle of store-bought again.
Maple Syrup and my all-time favorite ice cream topping Wet Walnuts!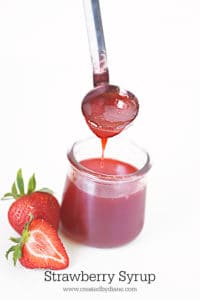 And my latest syrup recipe, strawberry syrup… OMG so yummy! I can't tell you how many glasses of strawberry milk I've made for my son the number is countless and he agrees it's the best strawberry milk ever! Super fresh tasting and delicious.
for most of my syrup recipes the ratio is 1 cup sugar to 1 cup water to 1 cup fruit (if the recipe isn't fruit-based, then be sure to click on the link to the recipes of choice, as with all the recipes there is different information in each post pertaining to that specific flavor.
If you eat low carb I have made a few of them with Swerve sweetener with great results! Whoo-hoo! So just use 3/4 cup swerve sweetener to one cup of sugar that is called for in the recipe.
If you want your syrups thicker there are a couple of options, you can add more sugar. If you don't want it sweeter, but still want it thicker you can whisk a teaspoon or two of cornstarch into the water before boiling (this will change the color a bit of the syrup but it will make it thicker. Some fruits have more pectin in it that others and then become naturally thicker. You can always simmer on medium-low heat to a boil away some more "water" to thicken the syrups for 10 minutes longer as well.

Alternatives sugars: I have used Swerve sweetener to make fruit syrup, both lemon and blueberry syrup specifically and the results were great, I used 1/2 the amount of regular sugar called for in the recipe. I have not tried making a syrup with any other sugar alternative.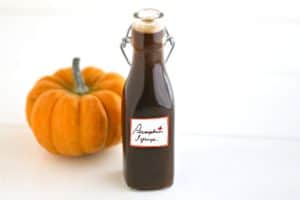 I can't wait to hear what your favorite flavor syrup is and what you love putting it on!
And if you're looking for some cute JARS to put the syrup in such as THESE JARS and THESE JARS and THESE Are Similar to mine, with the swing top closure… I use them all the time.
The one item I find extra helpful is a fine STRAINER it would be a lot of extra work without one. I also have a fruit strainer food mill and if I'm making more than a cup or so I definitely use it, I have two of them this one and this one.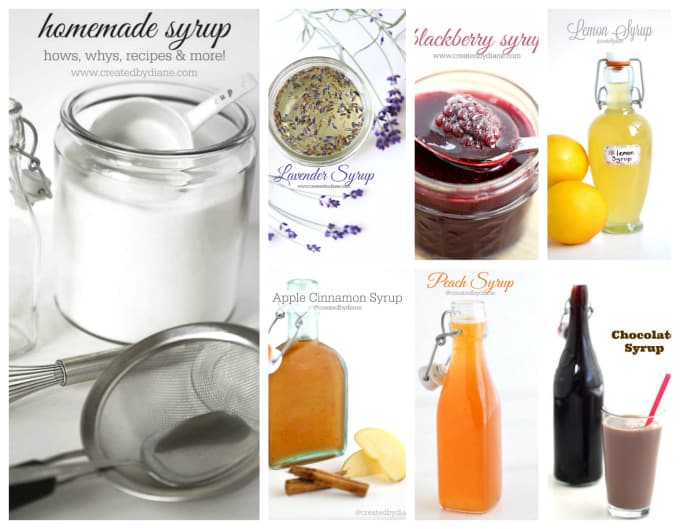 Let me know if you come up with a fun item to make with syrup!