Once you make this delicious fresh strawberry syrup, you'll make it again and again, its' easy and flavorful. Just one whiff of fresh strawberries brings memories flooding back…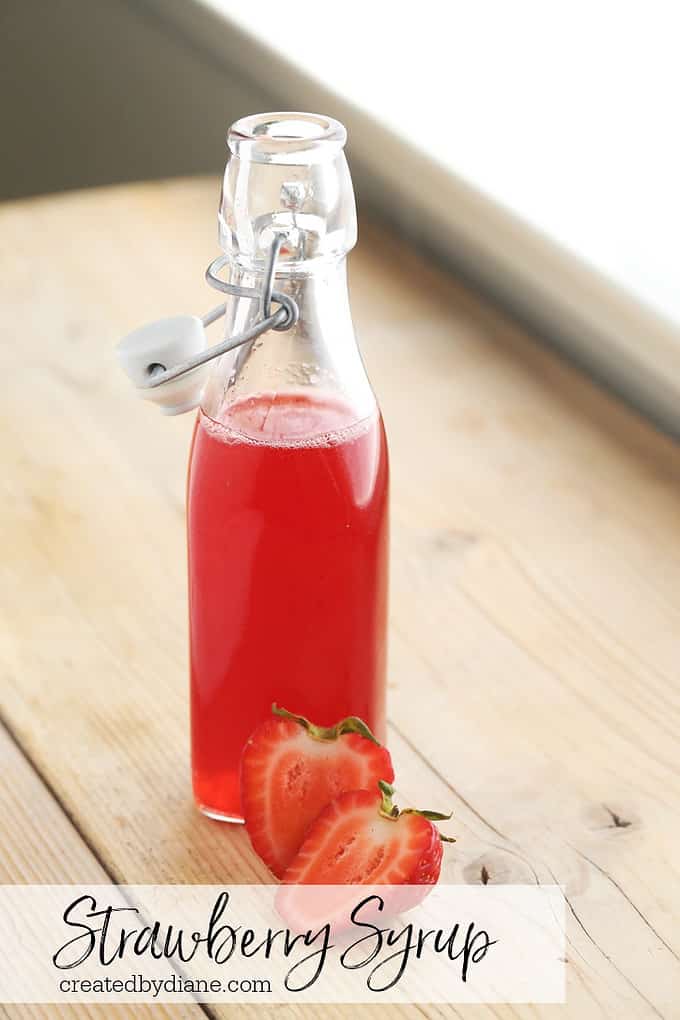 For me, it's always memories of my mom making strawberry freezer jam, 
she'd make enough that we'd enjoy it all year long,
and it was always so delicious.
As with anything fruit-related, the better the fruit the better the result.
Either use fresh ripe berries or freeze ripe berries and then use those.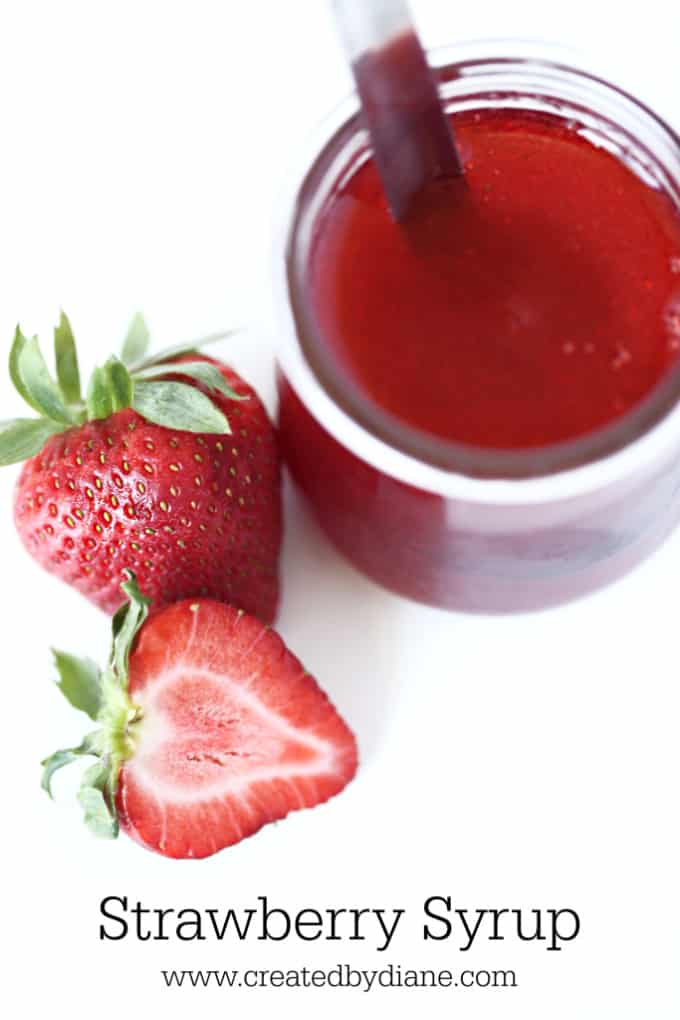 I'm happy to say that delicious berries are available almost year-round if you live in the US chances are a lot come from California, there are many varieties of strawberries and they now grow from January through November… which I LOVE! So for the month of December be sure to have strawberries in the freezer so you can make this recipe year-round.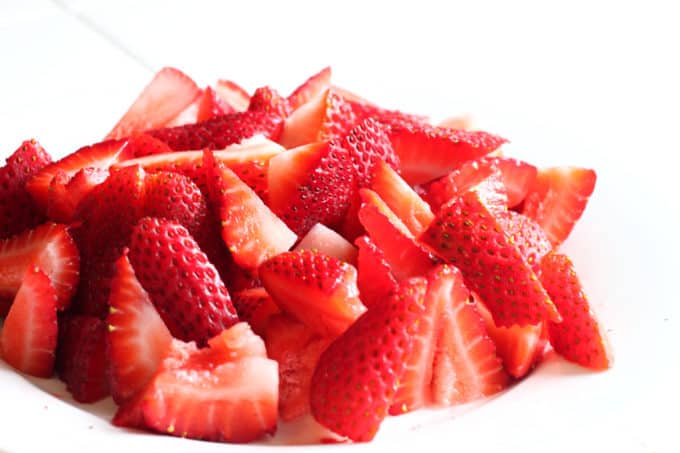 Select great berries to start with, they should smell sweet.
Rinse and pat dry the strawberries, then cut up strawberries into quarters.  
If you will be freezing strawberries, rinse and allow the strawberries to completely dry before freezing.
Place them on a baking sheet in a single layer, then freeze for an hour or two, then you'll be able to transfer them to a zipper plastic bag for keeping them frozen.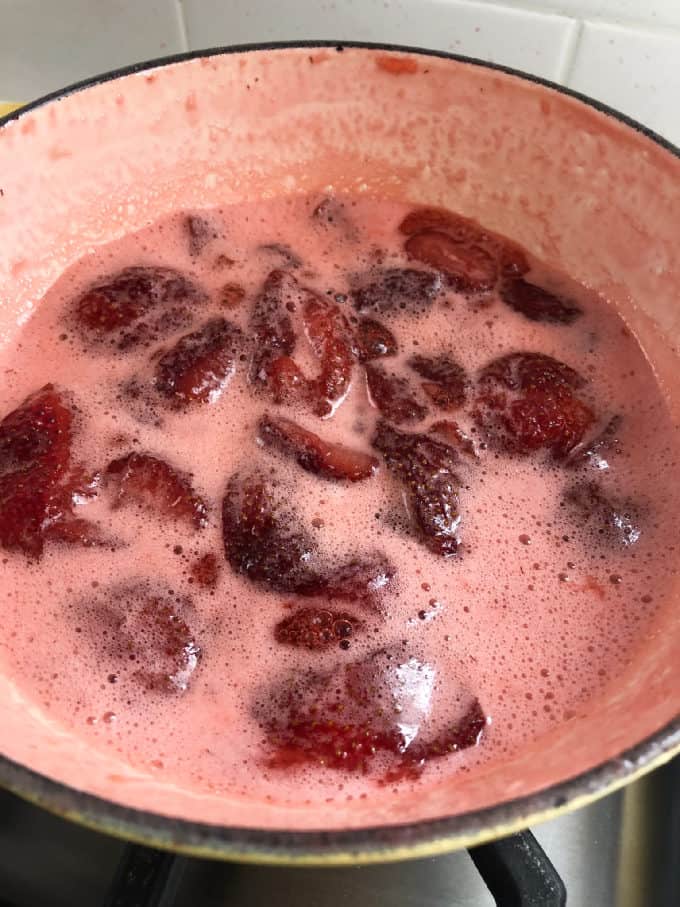 In a saucepan bring the strawberries, sugar, and water to a boil. Cook over medium heat for 5 minutes. This will ensure the flavor from the berries will flavor the syrup well.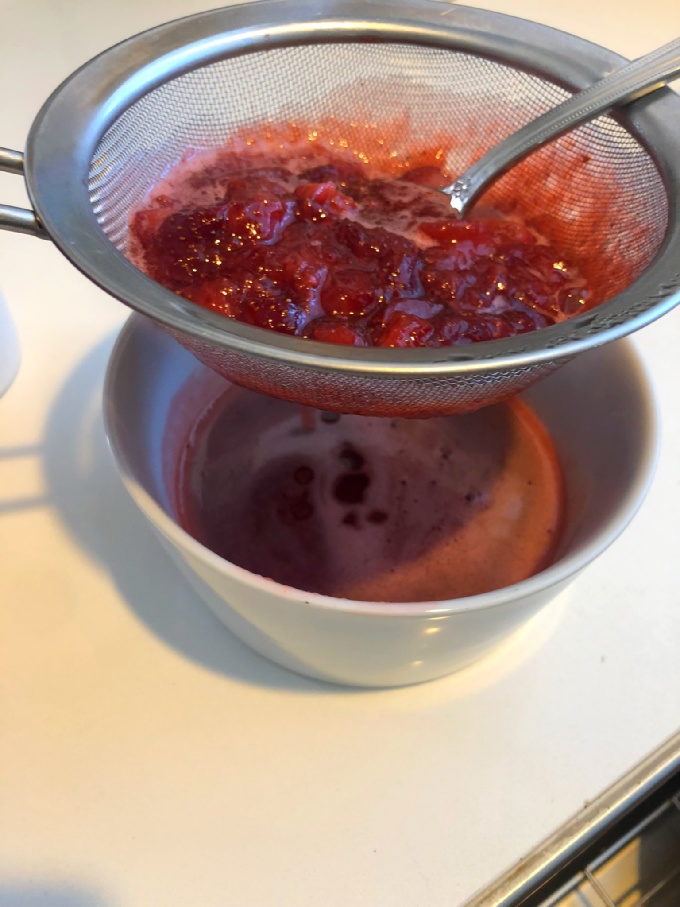 Place the strawberry syrup mixture in a fine strainer over a bowl and with the back of a spoon press the berries to release all the juice and flavor.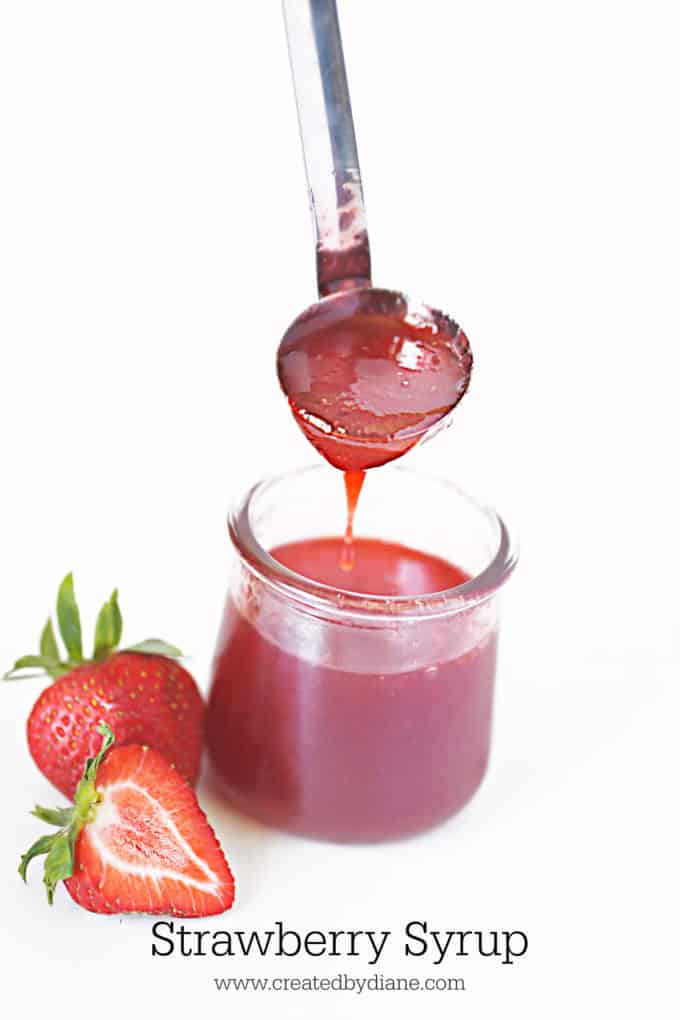 Store the syrup in a glass jar with a sealed lid in the refrigerator for up to 3 weeks… if it lasts that long.
Strawberry syrup is great in cocktails, like margaritas, mojitos, and other drinks like lemonade and it really makes the most delicious strawberry milk!
You can pour it over pancakes or waffles,
enjoy it over ice cream, a piece of cake,
and it's delicious when making an Italian cream soda too!
The possibilities are endless.
And be sure to give this strawberry syrup a try in a Strawberry Smash click here for the recipe.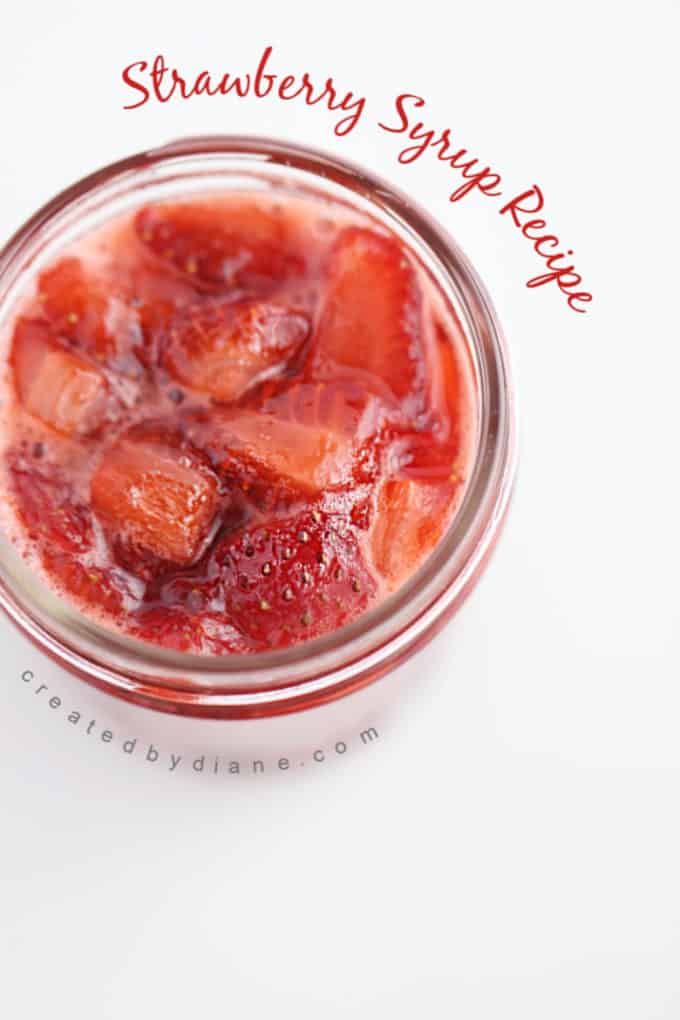 This is also great stirred into a glass of milk… added to vanilla ice cream for a yummy milkshake or poured over a plate of waffles or pancakes! (It doesn't have to be smooth with no pieces, you can just leave the cut up pieces of strawberries if you want, I do both!)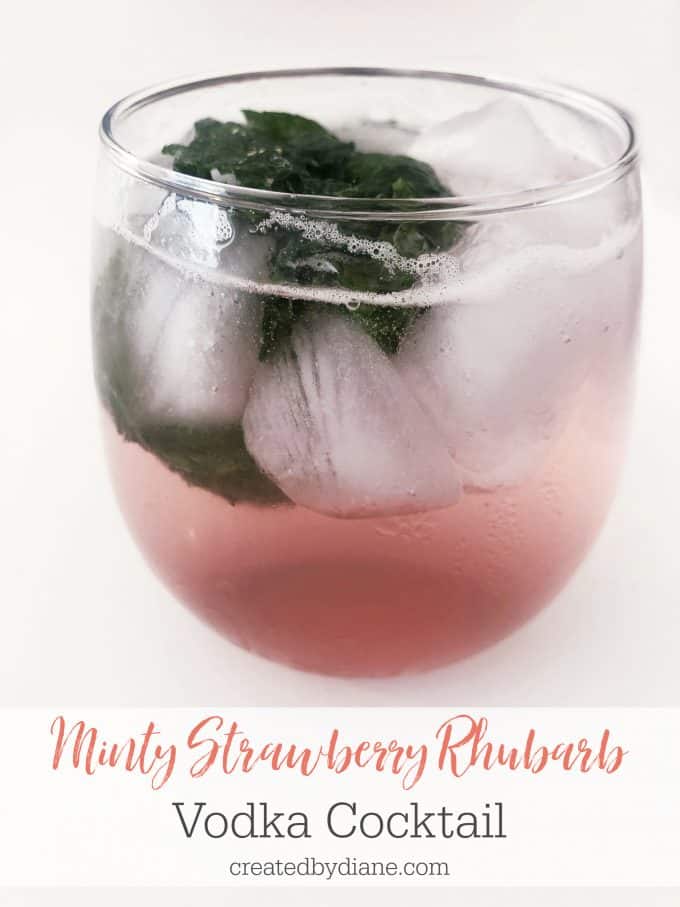 Now, if RHUBARB is in season… give this a try.
Add a cup of diced rhubarb into the pot with 1/2 cup strawberries with a cup of sugar and water and make some strawberry rhubarb syrup. This is a really great drink…. make it a cocktail with vodka or make it a cocktail with seltzer, add in some fresh mint, muddle it, then add the syrup and seltzer and add in some vodka if you choose.
Fresh Strawberry Syrup
Ingredients
1-1/2 cups fresh strawberries (sliced) you can use frozen, but be sure they have a great flavor and freeze berries when they are ripe).
1 cup sugar
1 cup water
Instructions
In a medium saucepan bring the strawberries, sugar, and water to a boil.
Then turn the temperature on medium-low and simmer for 5 minutes.
Press the strawberry syrup through a fine strainer and press the strawberries with the back of a spoon to get all the juice out.
Allow syrup to cool, place in a glass jar, and store in the refrigerator for up to three weeks.