Peach season is in full swing and it's time to grab a couple and watch some ordinary favorites become irresistible!   
Fresh Peach Syrup
Don't miss one delicious recipe and get my FREE e-cookbook click here!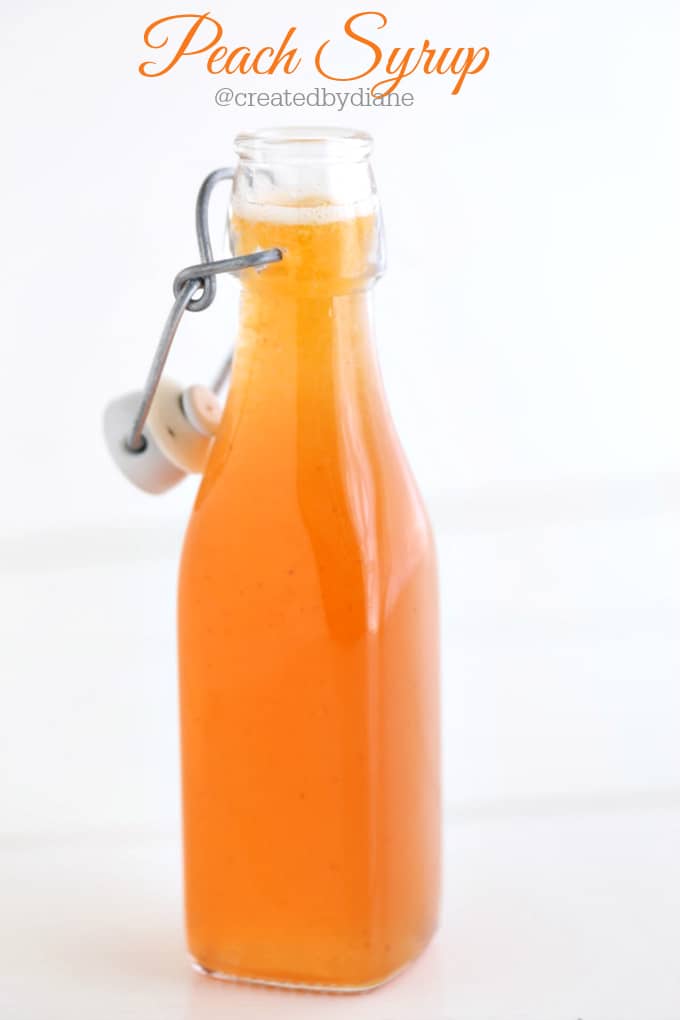 today is a PERFECT day to make this, trust me, in a few minutes, you'll be sipping it off a spoon and dreaming what you will use it in.
Just imagine how sweet and delicious fresh peaches are, the flavor is undeniable fantastic and it's hard to pass them when you see them in the store or market. Sometimes you can even smell the yumminess as you approach them.
I have a whole list of things to try this syrup on.
like this LEMONADE…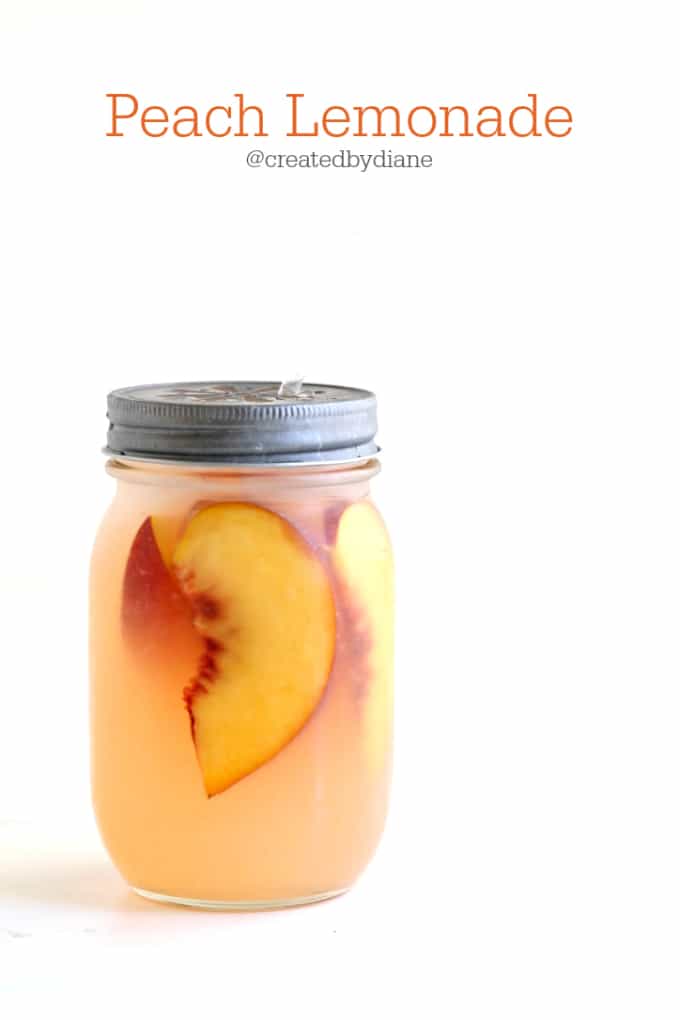 it looks fantastic, doesn't it! Just add a tablespoon or two of the peach syrup to your favorite lemonade recipe.
I like half cup of lemon juice, quarter cup sugar, with 18 oz water.

Cut and boil them in water and sugar and once cooled press the peaches through a sieve.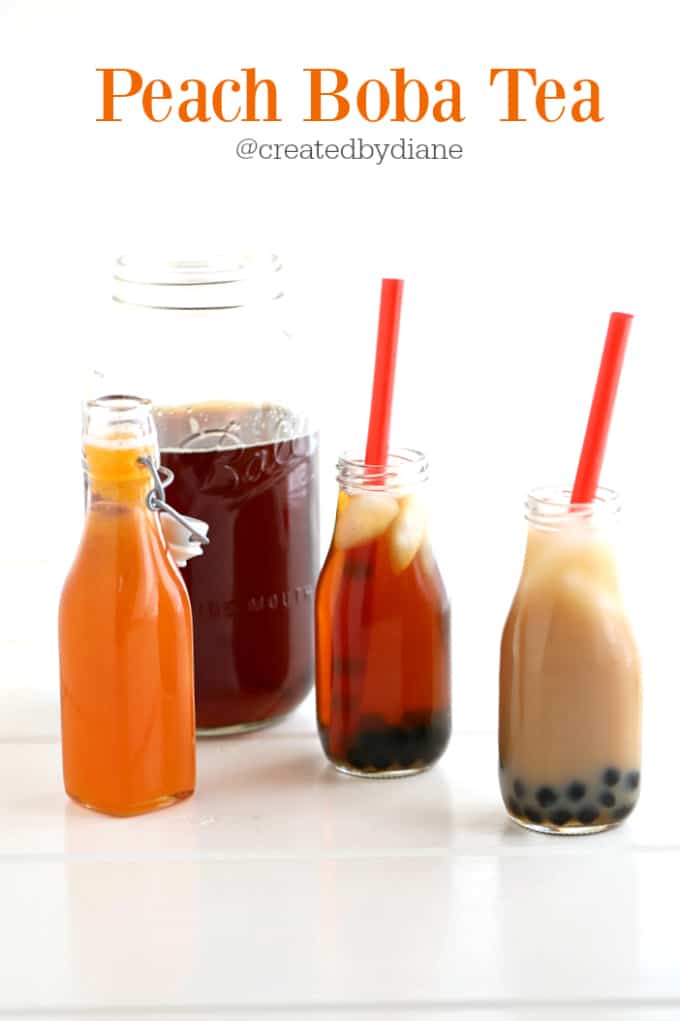 One of my favorite drinks to make with peach syrup is peach boba tea, I just love boba!
It's not difficult to make
I purchase the black tapioca pearls (boba) on amazon, these are what the boba tea places use, also known as bubble tea. and follow the directions on the package basically.
I've made boba many times, you do need lots of water to boil it in, I've purchased other packages without great instructions so now I use a 4 qt pot with 10 cups of water when boiling one cup of boba. Bring to a boil and simmer for 15-20 minutes (some varieties only need 5-6 minutes of simmering, or until they are soft and chewy, if they are firm keep cooking. place the boba in cold water when they are at the desired consistency. Then drain the water and add a tablespoon of sugar on top of them. They are best when used immediately, they get firmer when they are in the fridge, so bring them to room temperature for best taste, or microwave them to soften them up again, this only takes a few seconds.
Brew some tea, add a tablespoon or two of the peach syrup and you can add milk if you prefer or not then drop in a tablespoon or two of boba and grab a big straw and enjoy!
This is the boba I've used.
If you need a few ideas, here they are…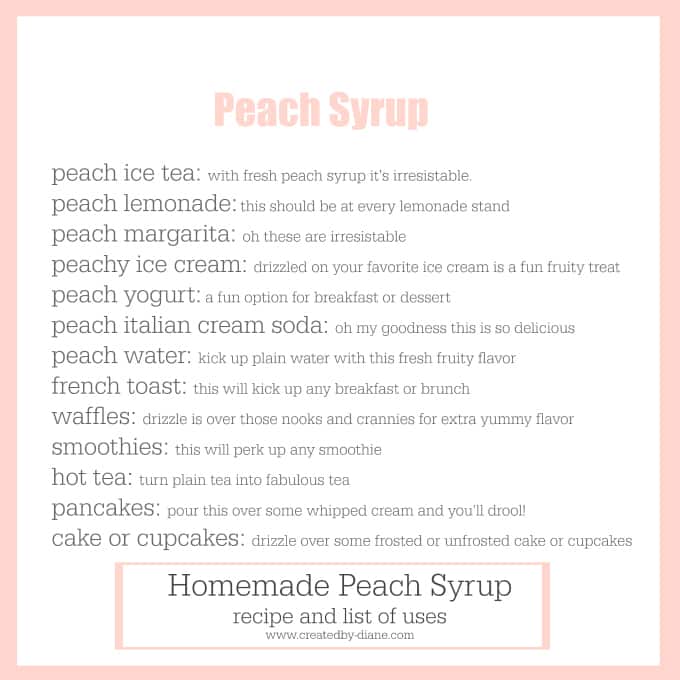 The options on what to use it in are endless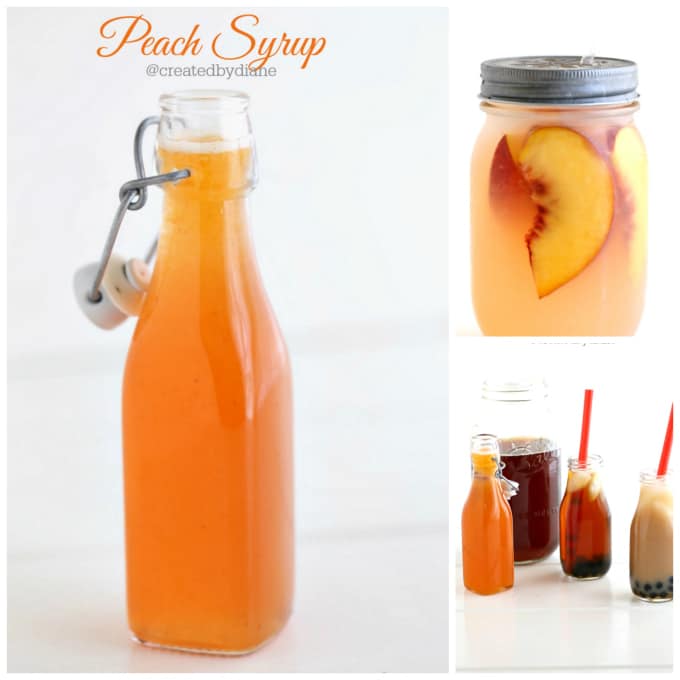 If you're looking for the swing top bottle HERE is where you can find them. If you're looking for the mini milk bottles they can be found here.
Remember the riper and sweeter the fruit, the better tasting the syrup will be.

Peach Syrup Recipe
Ingredients
2 peaches
1 cup sugar
1 cup water
Instructions
Remove the pit from each peach and slice into pieces
In a medium saucepan bring water, sugar, and peaches to a boil over high temperature.
Boil 3 minutes.
Remove from burner and allow the syrup to cool, it will thicken more as it cools.
Allow it to cool 30 minutes.
Then press the mixture through a fine sieve.
Place in a glass jar with a lid.
Keep in the refrigerator for up to three weeks.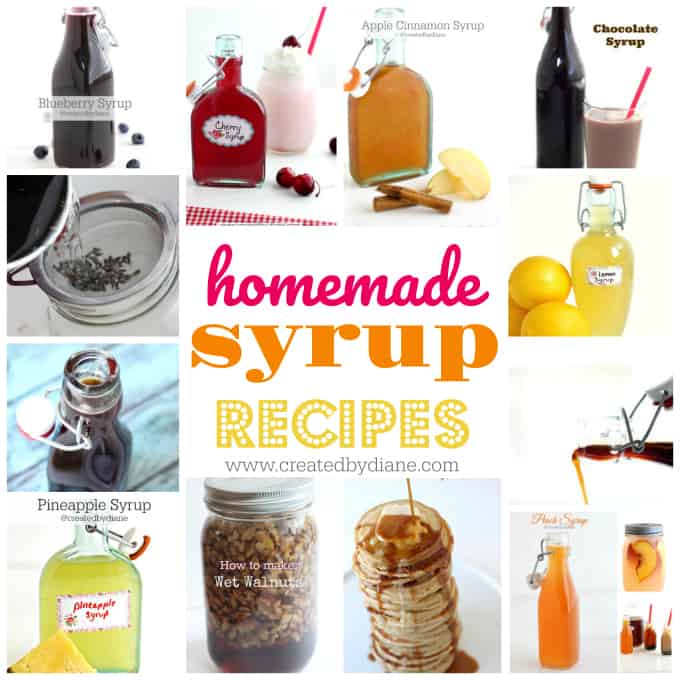 Left to right… the recipes are linked below!
Click on the links below to find each syrup recipe: