There are so many reasons why I think pineapple is so amazing and the collection of pineapple recipes are bound to have you trying some new recipes soon, from drinks to main dishes and also desserts the tropical flavor is a winner here!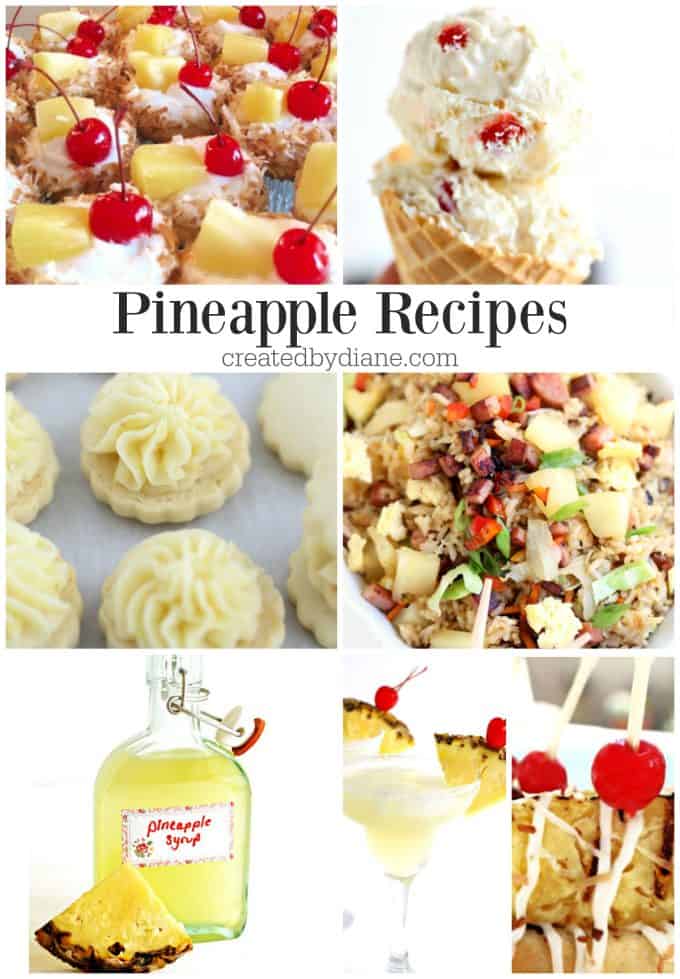 These recipes will have you falling in love with pineapple… and all things Luau related!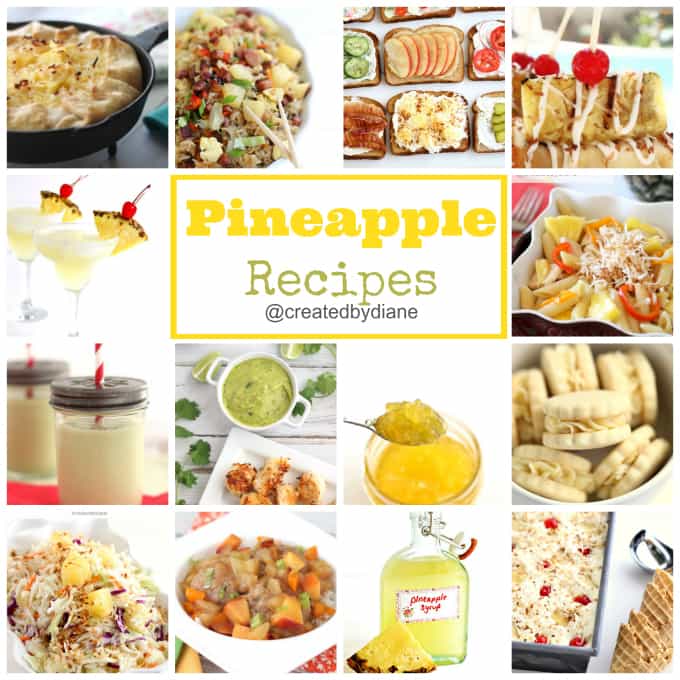 The sweet and tangy taste of pineapple is so full of flavor and adding it into recipes is a sure fire way to make them more delicious.
Pineapple has a tropical quality that is irresistible and it pairs well with coconut.
Is great to balance a spicy meal and is a welcome flavor no matter if you use fresh pineapple or canned pineapple in these recipes.

Toast Overload- Pineapple and toasted coconut on top of toast
Grilled Angel Food Cake and Grille Pineapple with a delicious sauce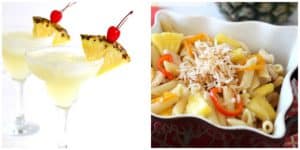 Coconut chicken with Pineapple Guacamole

Pineapple and Coconut Cole Slaw-this an exclusive recipe I share with my email subscribers, don't miss out. Subscribe today and get this and other great cole slaw pack recipes.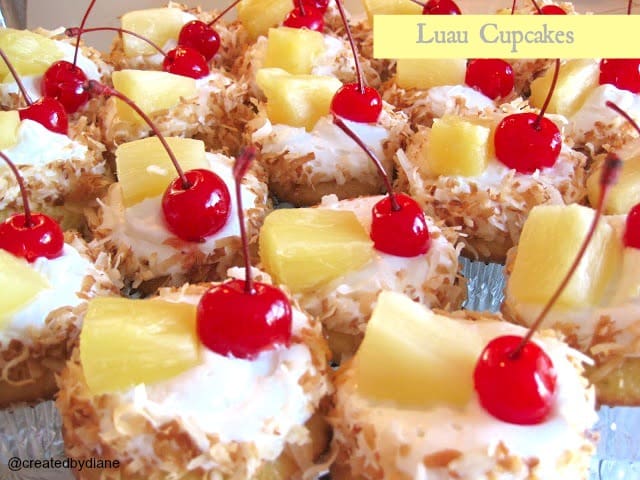 One of my all time favorites and popular recipes are these EASY Luau Cupcakes.